Match Report | Cardiff City FC Women 2-0 Aberystwyth Town Ladies FC
Women
29th November
The Bluebirds defeated Aberystwyth Town Ladies 2-0 on Sunday, November 29th, 2020.
Siobhan Walsh & Phoebie Poole netted either side of the interval to secure all three WPWL points.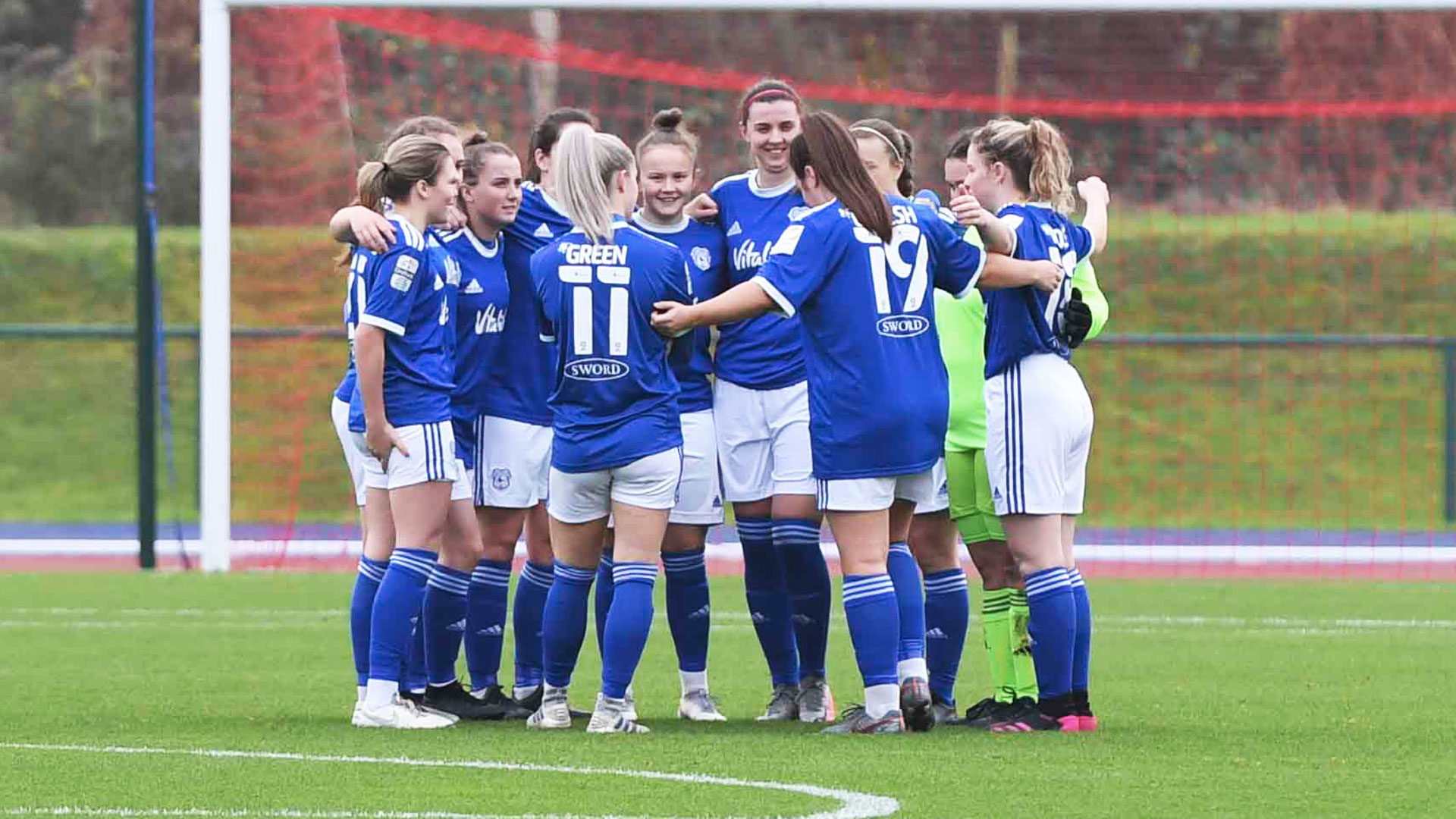 City started strongly - and went close in the first five minutes. Skipper Siobhan Walsh heading on target, but her effort was cleared off the line by Bethan Roberts.
The home side dominated and the chances followed. Zoe Atkins, Phoebie Poole and Catherine Walsh all going close to netting the opening goal.
City's goal eventually came after 22 minutes. Siobhan Walsh put a dangerous free kick into the box from 40-yards, and it evaded attackers, defenders and the opposition goalkeeper before reaching the back of the net to give the Bluebirds a much deserved advantage.
Aber 'keeper Ffion Ashman was keeping her side in the game with an inspired performance. She denied Danielle Green a second goal four minutes later.
There was nothing Ashman could do about Catherine Walsh's powerful strike from 30-yards after 32 minutes, The forward saw her effort beat the 'keeper, but out off the underside of the crossbar.
The 26-year-old had to be withdrawn at the interval after a nasty collision with Aber Town defender Roberts moments before the end of the first half. 16-year-old Eliza Collie made her senior team debut at the start of the second half as Catherine's replacement.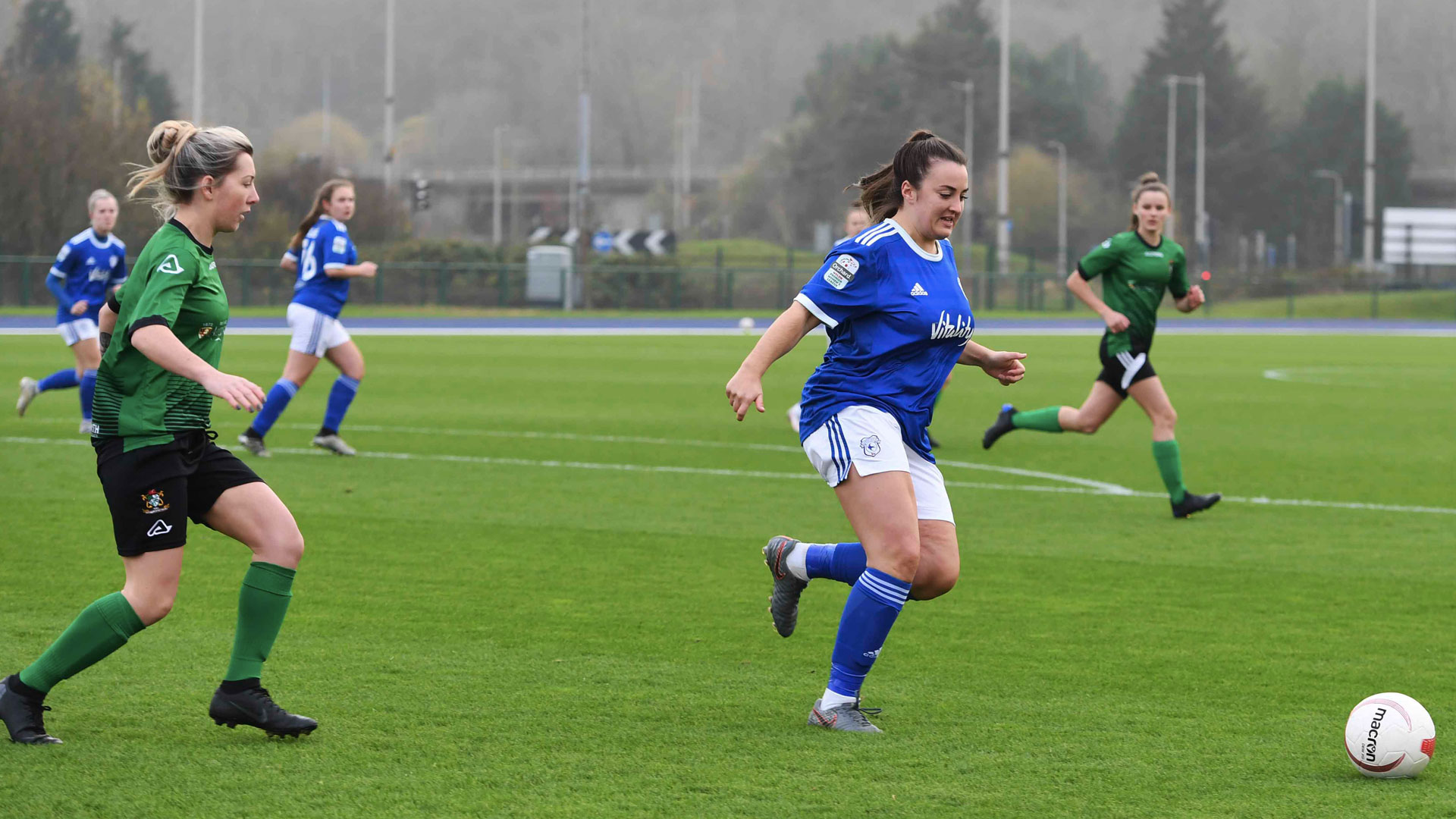 Things almost got better for Collie inside three minutes of her entering the game, but she fired over the bar from a volley.
Forward Poole continued to trouble the away side in attack, but the Town defended well, looking to keep the score down and threaten City on the counter. Ashman between the sticks performed more heroics with 12 minutes remaining, somehow denying Poole twice and Green with a remarkable triple save.
The intense pressure paid off one minute later though, as Poole got her goal. The 16-year-old striker with a clinical finish to add her seventh of the campaign, and second in league action.
Iain Darbyshire's side almost had a third from the penalty spot after 87 minutes, but Ashman made a fine diving save to stop Green's spot kick. It was a dominant display from the Bluebirds, who deservedly took home all three points.
FINAL SCORE: CARDIFF CITY FC WOMEN 2-0 ABERYSTWYTH TOWN LADIES FC
Cardiff City FC Women: Chamberlain, Owen, Price, S. Walsh, Norman (Evans 73'), Green, Jones, Poole, C. Walsh (Collie 46'), Atkins, Pinchard. Subs Not Used: Hastings.
Aberystwyth Town Ladies FC: Ashman, Roberts, Thomas, Cooper, Isaac, Caryl Evans (Jenkins 79'), Jenkins, Pugh, Pusey, Catrin Evans (Duggan 46'), Gwilt (West 64'). Subs Not Used: Richards, Davies.