Match Report | Chippenham Town 2-2 Cardiff City U21
Academy
28th July
Darren Purse's U21s played out a 2-2 draw with Chippenham Town to continue their pre-season preparations.
Having defeated Bromley and Hereford last week, the U21s looked to make it three wins from three in the space of seven days. 
City took the lead at the TS Stadium through in-from striker James Crole, who was felled in the box by Town's Callum Gunner.
Crole picked himself up to neatly dispatch the spot-kick into the bottom corner, putting the Bluebirds ahead.
However, Chippenham were able to pull level moments before the interval through Matt Jones, who applied a neat finish from close range.
Rohan Luthra was called into action early in the second half, keeping out an audacious long-range effort from Town's Tom Mehew.
The hosts continued to apply the pressure, netting a second after 70 minutes. Noah Coppin was the scorer, dispatching a half-volley past Luthra.
City were able to draw level through Jack Leahy, who continued his impressive personal pre-season with his second goal in two matches.
The final whistle brought the fixture to a close at 2-2, with City boss Purse giving his thoughts on the evening's display.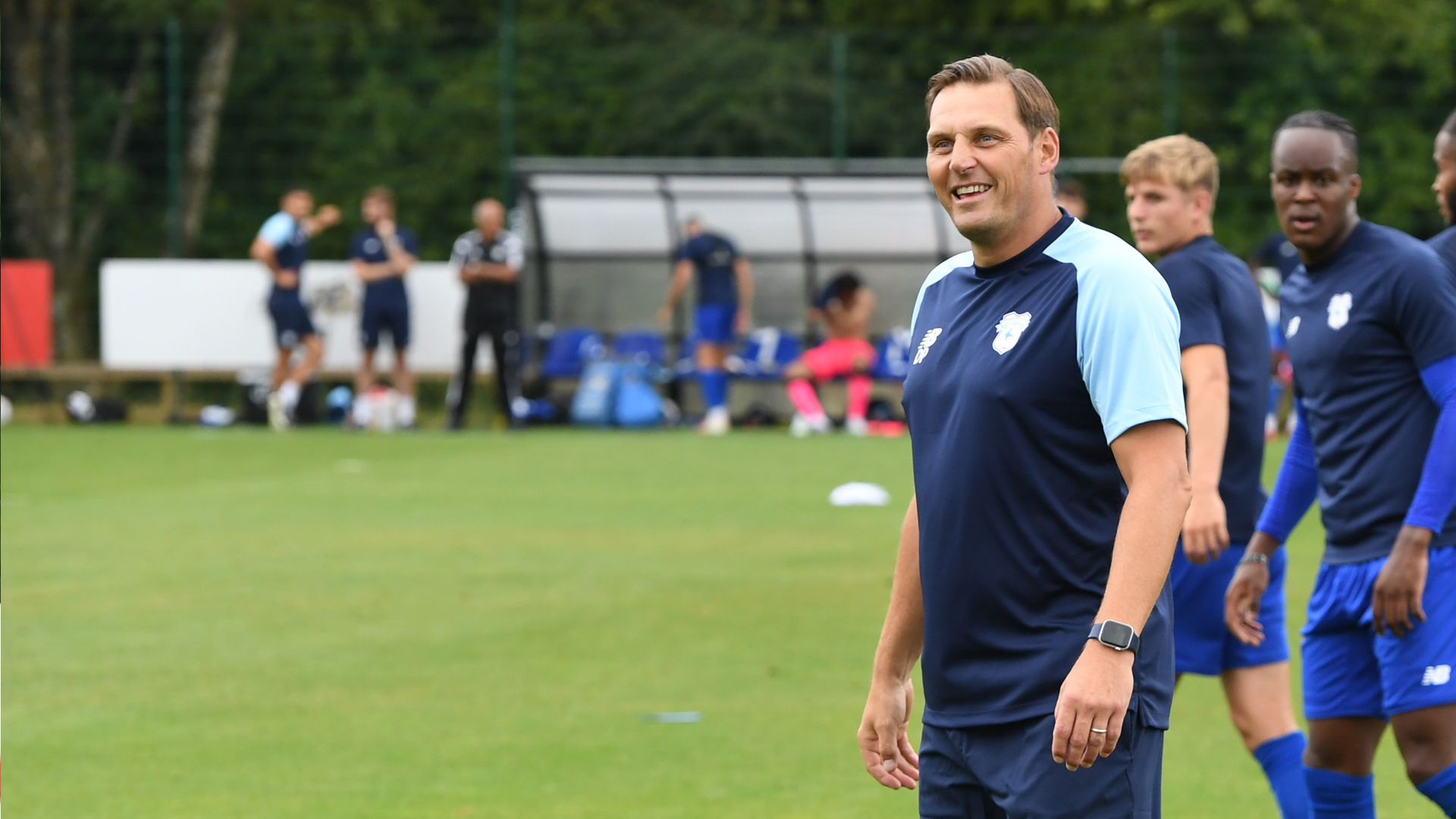 He said: "We're disappointed with the two goals we conceded - we could have stopped both of them, so there's plenty to learn from that point of view.
"There are plenty of positives, and plenty of things we can continue to work on. I'm happy that with ten minutes to go we upped our pace, upped our tempo and deserved to get back in it.
"We played some nice football at times, on a pitch that wasn't really conducive to passing on.
"I'm pleased for both James and Jack. Their attitudes have been spot on, and they've both played two games and scored two goals. They just need to continue, and keep their heads down."
Cardiff City: Luthra, Semenyo, Macnamara, Trialist, Benjamin, Jones, Leahy, Kenniford, J. Colwill, Hughes, Crole.
Subs: Turner, Clay, Jefferies, Ashford.
Highlights to follow on Cardiff City TV.