Morison post-Barnsley | A fantastic team effort
Interviews
2nd February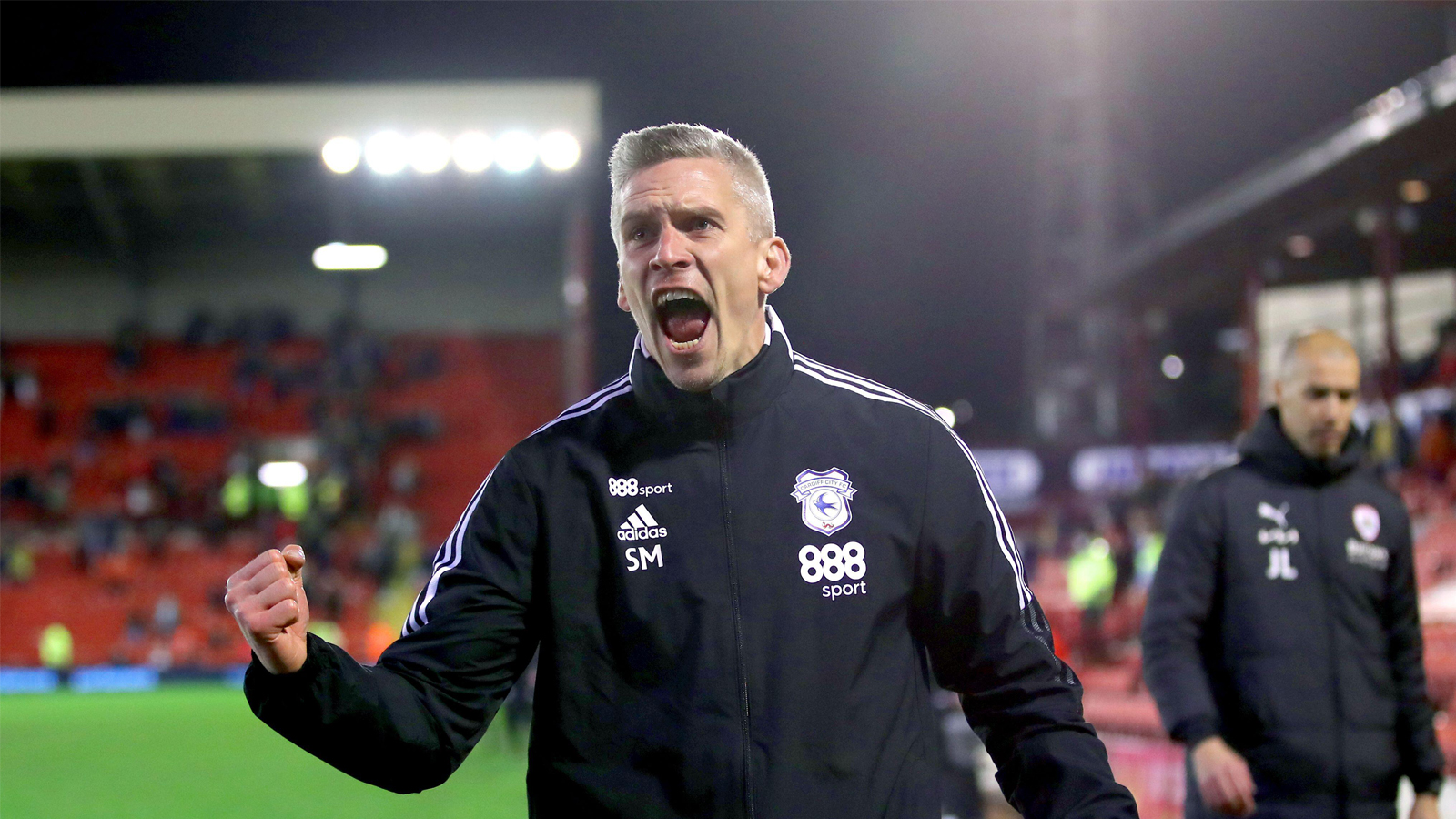 Steve Morison spoke to the press after the Bluebirds earned a vital three points with a 1-0 victory over Barnsley at Oakwell.
It was a huge win." Steve began. "It was an absolutely horrible game of football; I didn't enjoy it one bit. But all that matters is winning. It was a fantastic team effort.
"We were poor in the first half, but we knew that we'd have a moment in the second half. It was just about being patient, being diligent at the back, and we got our little bit of luck.
"I thought Isaak Davies was phenomenal when he came on - he changed the game. And then Uche Ikpeazu came on and does what he can do!"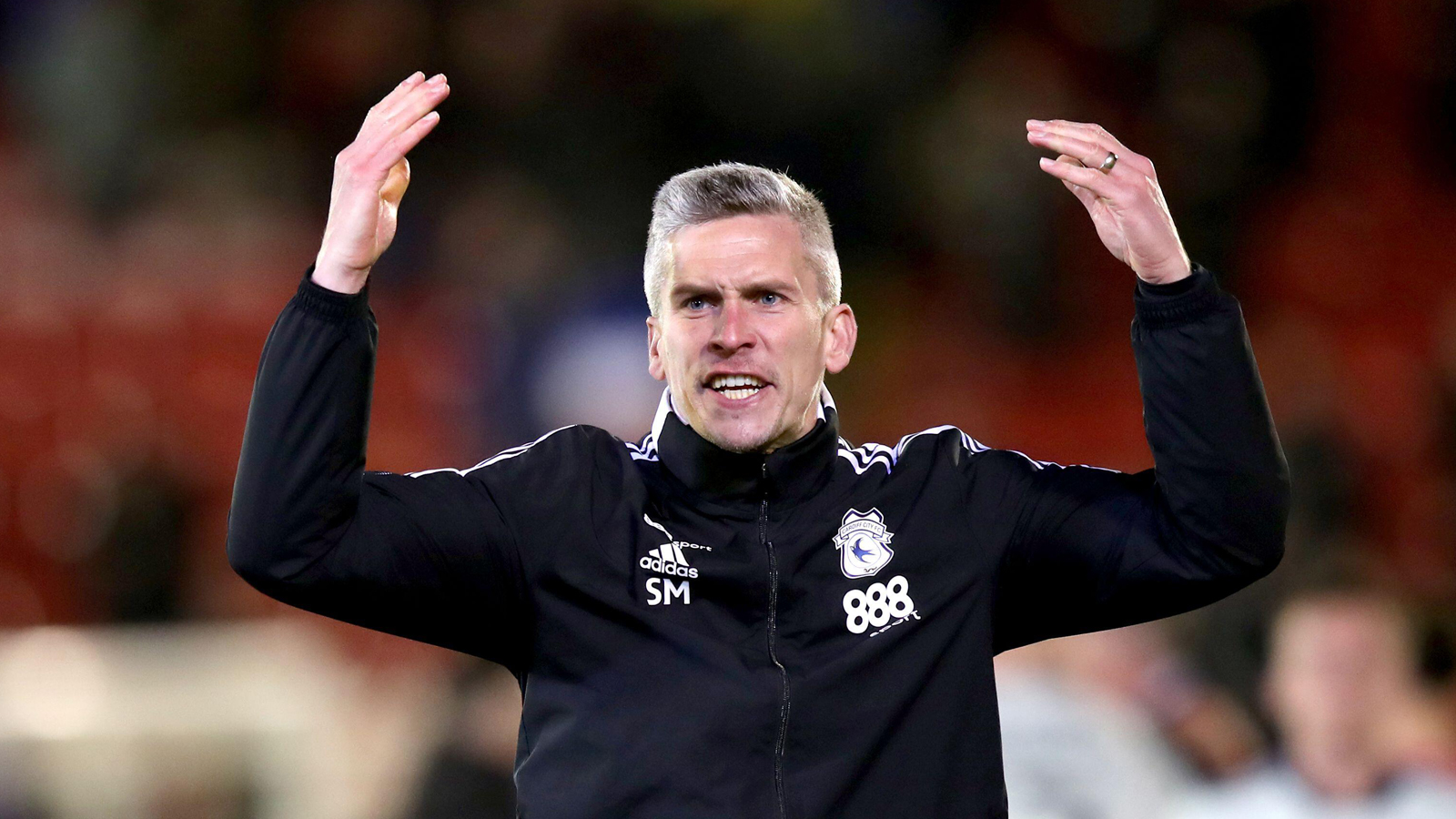 With Ikpeazu netting the only goal of the game on his City debut, Morro was full of praise for the 26-year-old's performance after being introduced to the action.
"It was great. It was a bit like Jordan's goal at the weekend, it took a few bobbles, and we were just waiting for the net to ripple! It was fantastic, and I'm really pleased for him.
"We've brought players here to help, and it's going to take everyone. As long as someone is putting the ball in the back of the net, that's all that matters."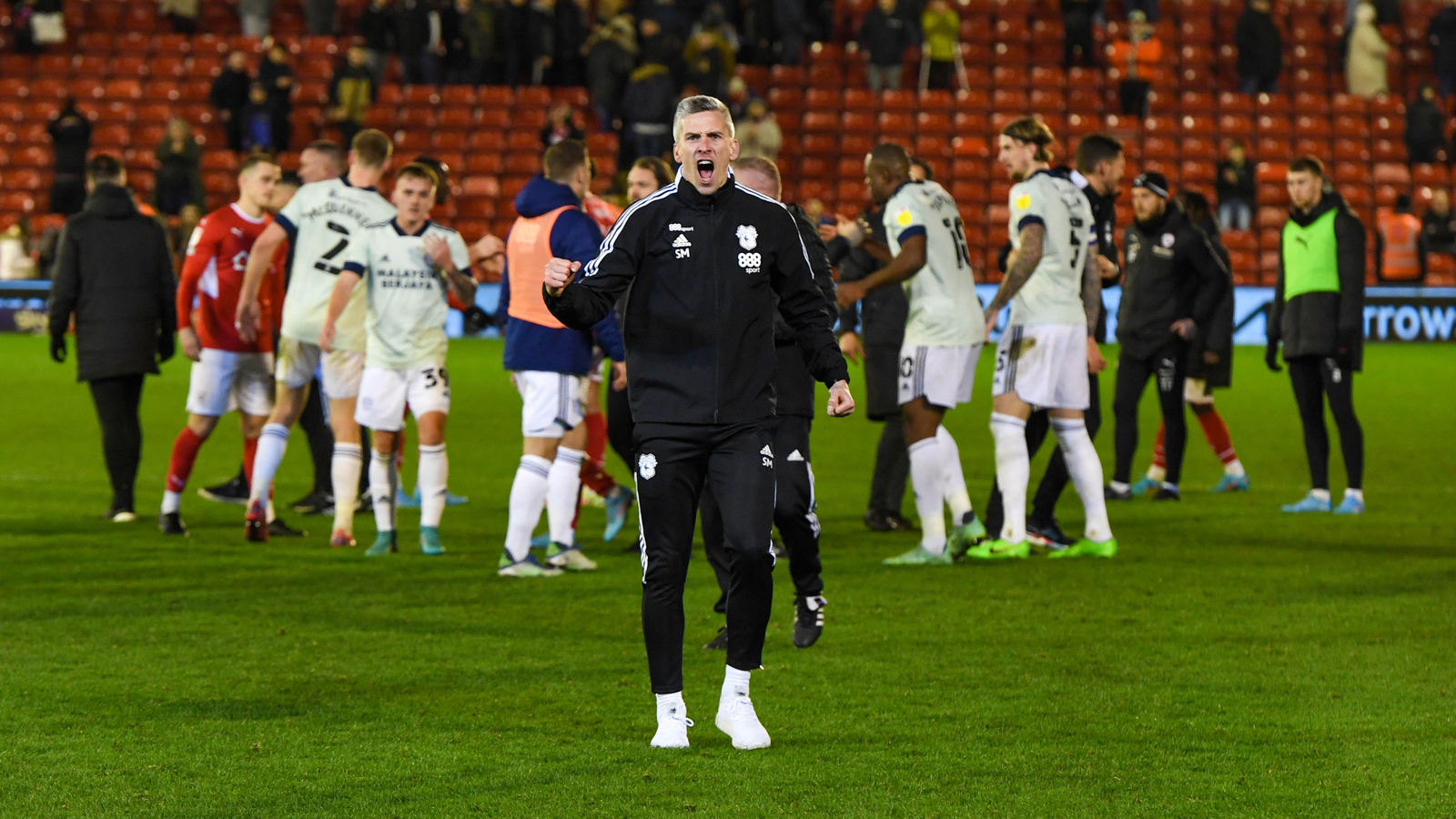 Steve turned his attention towards Sunday's Emirates FA Cup tie against Liverpool, and praised his players' hard work ahead of the match at Anfield.
He said: "It makes us able to enjoy Sunday a little bit more now. The young lads who have been fighting for us all season, they get their reward. They get to go and play at Anfield, and enjoy their moment.
"We can go and really enjoy the day, and make the most of it. Then, we know we've got to knuckle down and get ready for Peterborough on Wednesday."
Watch more from Steve and Uche Ikpeazu on Cardiff City TV.