Morison post-Bournemouth | We can't dwell on the result
Interviews
30th December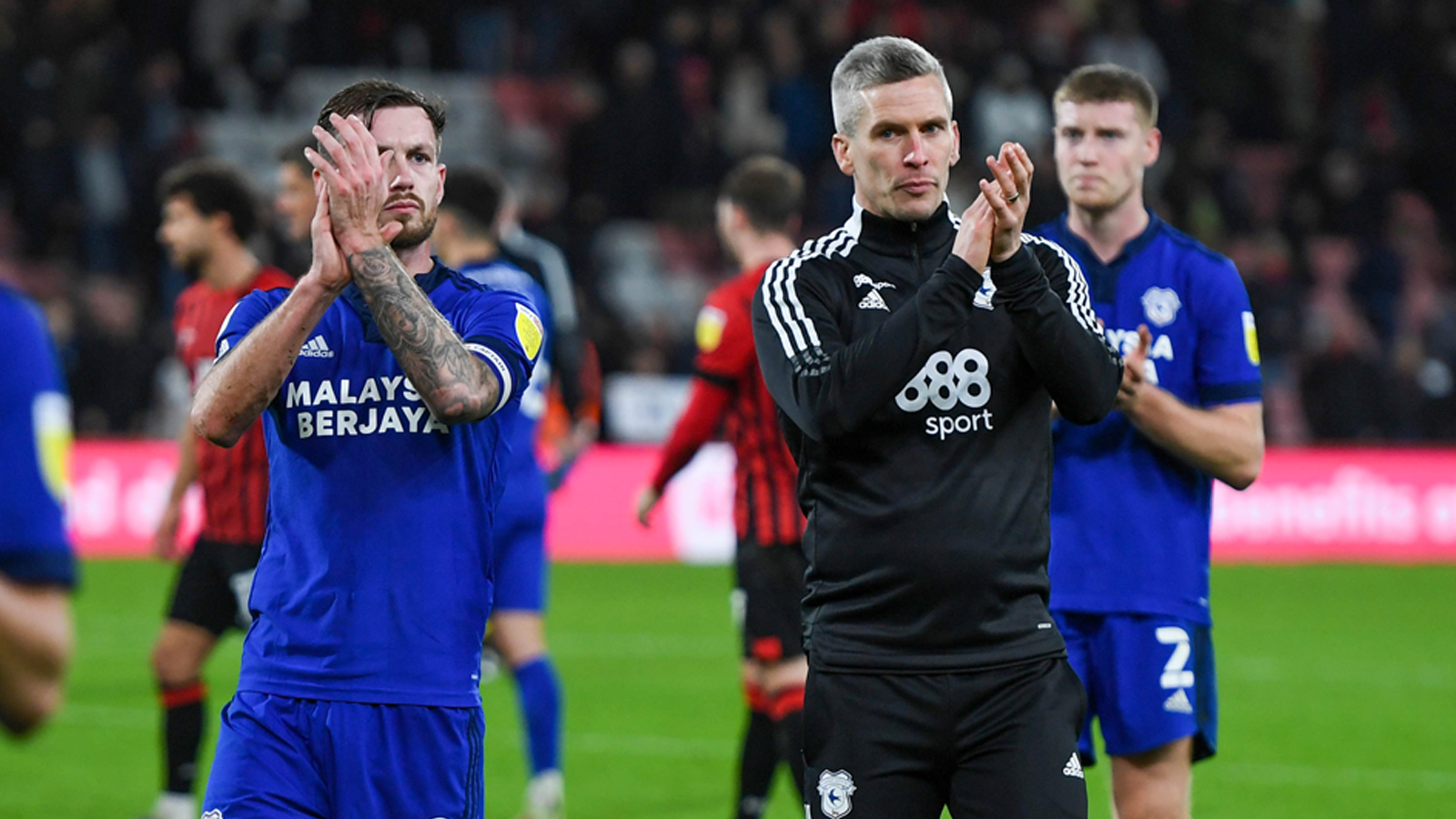 AFC Bournemouth Reaction | Morison
Following City's match against AFC Bournemouth on Thursday night, City boss Steve Morison spoke to the press to discuss the result.
Reduced to ten men at the end of the first half, the Bluebirds were defeated 3-0 by the league leaders.
Steve began by reflecting on the performance as a whole, citing City's positive start and efforts in a tough away fixture.
"In the first half they had one chance and got the goal," said Steve. "I think that in that first half we were well in the game with a couple of good chances for us, two of which I think we should've scored from.
"Of course, going a man down at the end of the first half changed the dynamics of how we'd look to play.
"We then had to try to stay in the match against a really good footballing team, and a few things didn't fall right for us.
"After the break we wanted to stay in it to try to get something, but they scored a really good second goal, and we were unlucky with the third one."
With another away trip on January 2nd against promotion-chasers West Bromwich Albion up next, Morison shared his intent to switch focus to the first clash of the New Year, whilst also praising the travelling support from the City faithful.
"We had our moments," he continued. "But we can't dwell on it and have to move on to our next game in a few days.
"The boys on the pitch at the end put their bodies on the line, and left everything out there. I think that's why all of our supporters stayed there watching us. They'd travelled all that way, and sung and clapped us off the pitch at the end."
He concluded: "It's a sign of positivity, and we've got to keep moving with that in mind."
Steve Morison's post-match press conference is available to watch in full on Cardiff City TV now.