Morison post-Liverpool | I'm proud of the performance
Interviews
6th February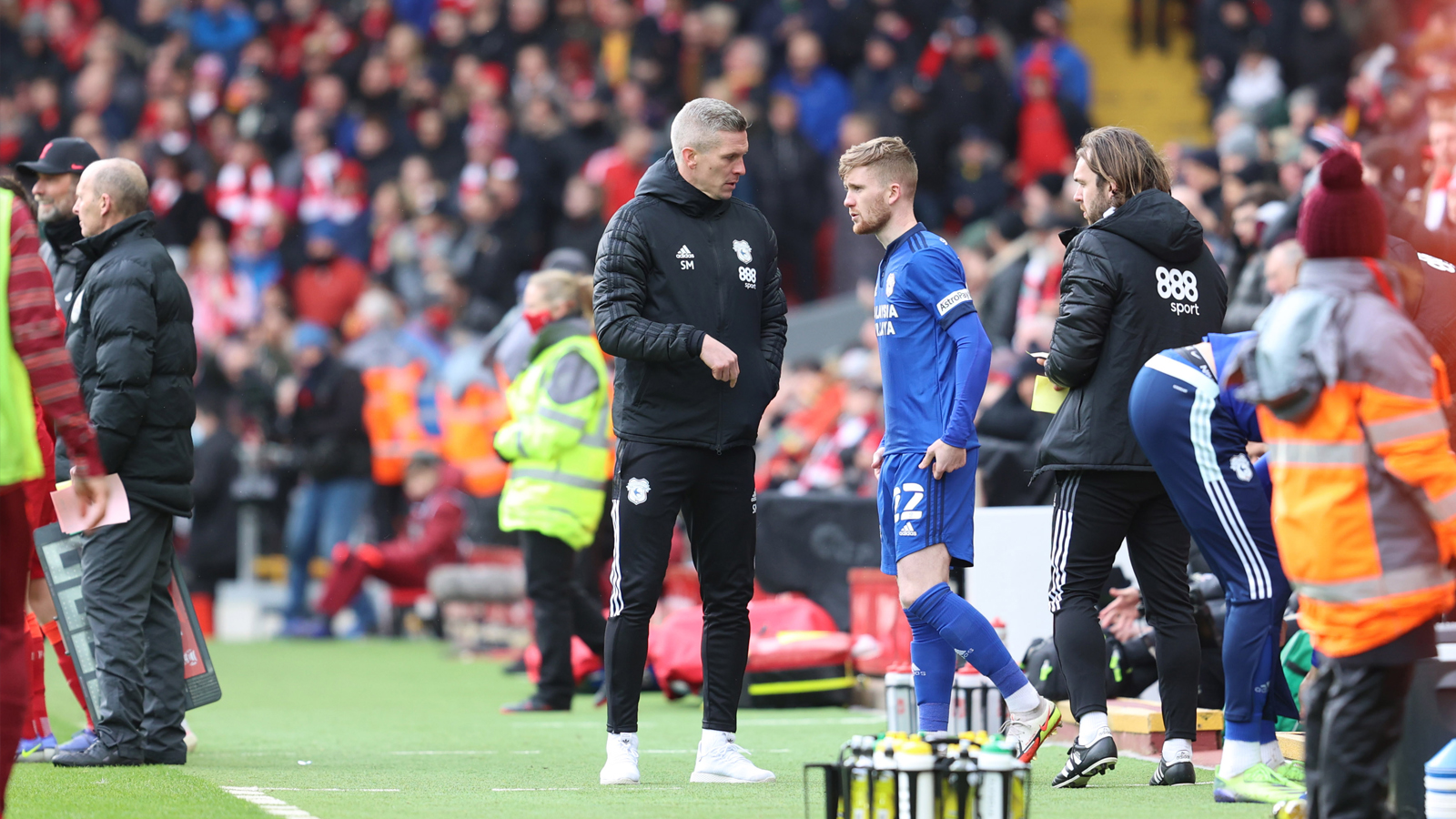 Following Sunday's FA Cup Fourth Round tie at Anfield, Steve Morison spoke to the press to discuss the result.
Despite a valiant effort away from home, the Bluebirds were defeated 3-1 by Premier League side Liverpool. Steve began by praising the efforts of City players, who fought hard and were rewarded with a goal scored in the 80th minute by Rubin Colwill.
"There are lots of positives to take from today," said Steve. "Our shape and intensity in the first half was good, and the application and attitude from the players was fantastic.
"We're coming away from Anfield frustrated with the goals that we conceded, it's still tough because we wanted to win it.
"In the first half they put us under a lot of pressure, which was always going to happen, but we dealt well with it and restricted their chances.
"We came close a few times and I think that the foul on Mark Harris inside the penalty area in the first half would've been a free-kick if it was outside the area, but it is what it is."
Following their first competitive starts for Cardiff City on Sunday afternoon, Steve singled out Oliver Denham and Eli King, who both impressed for the Bluebirds despite the opposition faced.
Steve continued: "We've come through it unscathed, and have had excellent performances from debutants today.
"I thought that Oliver and Eli were excellent. You don't get bigger challenges than playing against Liverpool Anfield.
"As I said, it's frustrating that we conceded the goals that we did, as we could've done better in places. However, I think that following this past week we've come out of it better off than where we were at the start of the month."