Nathaniel Cars renew Women's shirt sponsorship
Women
30th August
We are delighted to announce that Nathaniel Cars have renewed their partnership with Cardiff City Football Club, continuing their sponsorship of our senior Women's Team shirts.
Nathaniel Cars has a long-stand affiliation with Cardiff City, and began sponsoring our Women's Team shirts at the start of last season, a campaign which proved to be extremely successful for the Bluebirds.
After lifting the Adran Premier title and FAW Women's Cup in 2022/23, Cardiff City Women will embark on a European adventure in the UEFA Women's Champions League with the brand-new Nathaniel Cars logo once again proudly featured on their playing kit.
City stars Danielle Green, Eliza Collie, Ceryn Chamberlain, Seren Watkins and Danielle Broadhurst visited the Nathaniel Cars Cardiff showroom on Penarth Road, checking out some of Nathaniels' finest vehicles whilst sporting their brand new City strips.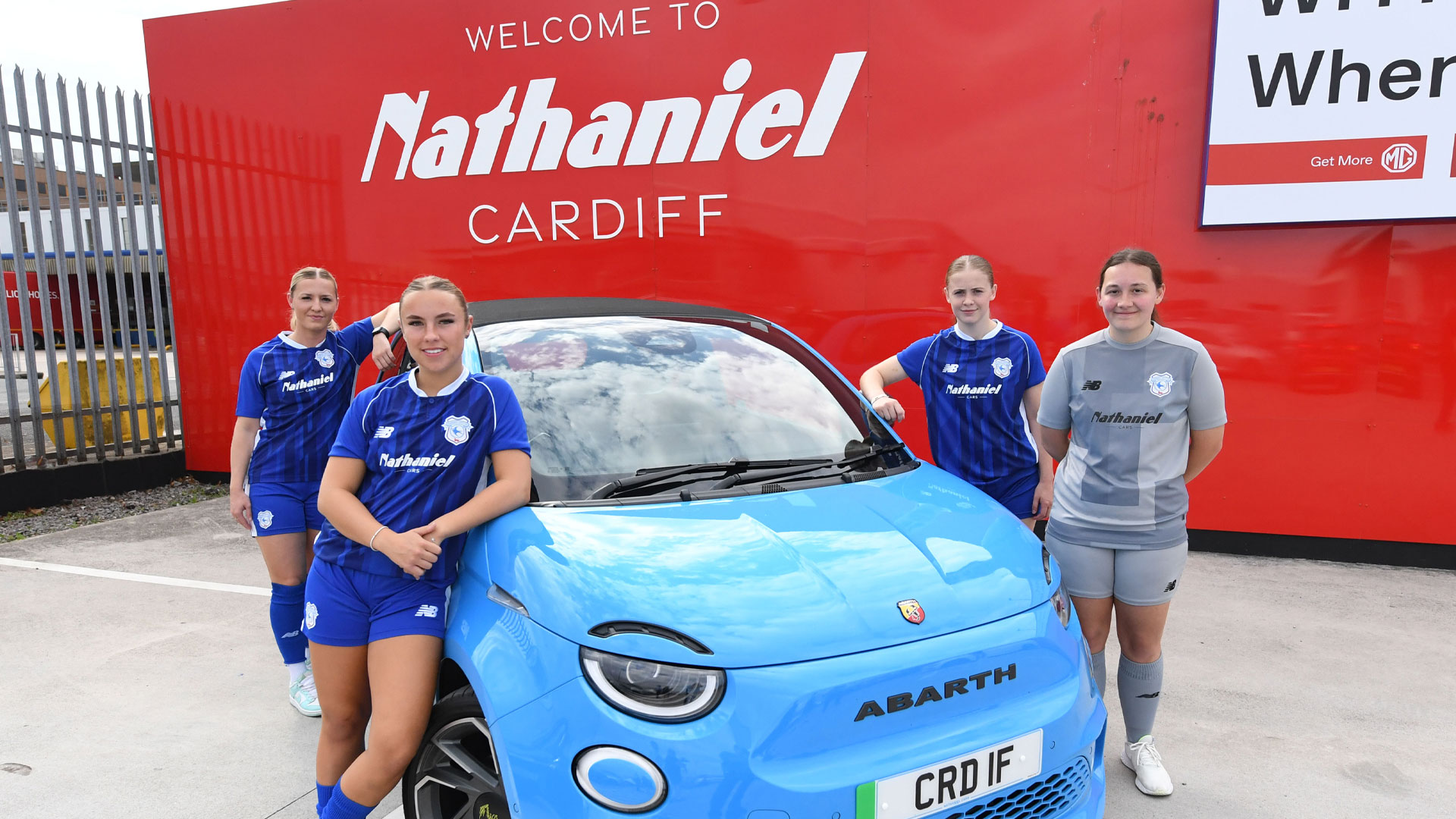 Nathaniel Cars has been helping customers in South Wales and beyond to buy, sell and maintain their vehicles for over 40 years.
Whether you're buying a new MG, Fiat, Abarth or a used model, you're in safe, experienced hands. Every vehicle from Nathaniel Cars comes with a FREE lifetime MOT – while they'll even set you up with a courtesy car or van, free of charge.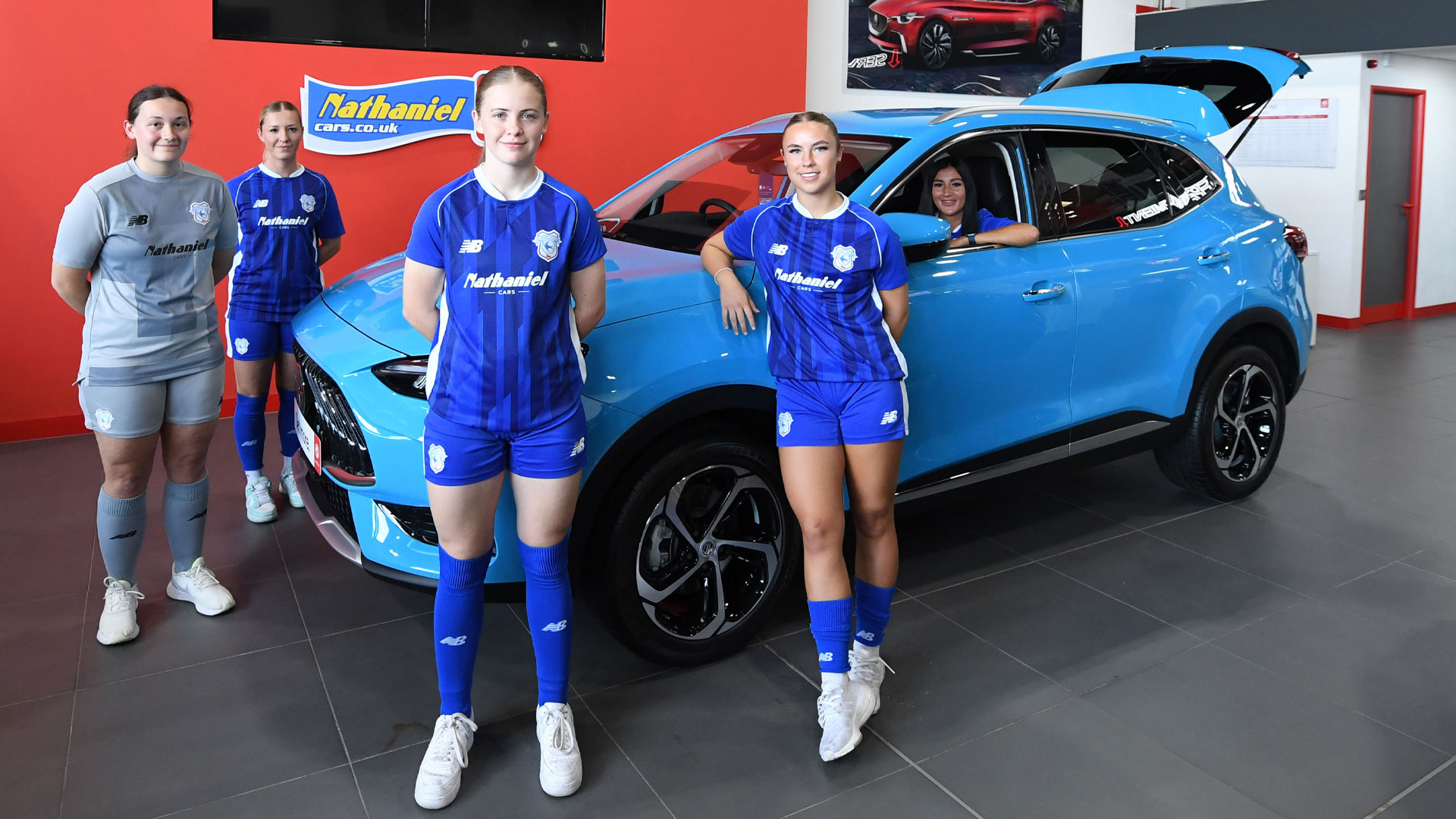 Nathan Griffiths, Group Director for Nathaniel Cars, said: "Renewing our shirt sponsorship with Cardiff City Women really was a no-brainer for us.
"It's part of a wider long-standing relationship between Cardiff City and Nathaniel Cars and re-enforces our commitment to driving Welsh football onwards.
"I'm extremely proud to see the Nathaniel Cars name once again adorning the front of the Bluebirds kit and, after last season's Adran Premier title win, I'm excited to see it in action in the UEFA Women's Champions League!"
James Bibby, Head of Commercial at Cardiff City FC, added: "As one of our long-serving partners, I'm delighted to see Nathaniel Cars continue their sponsorship and support of Cardiff City Women this season.
"We are all hugely proud of the excellent campaign Iain and his squad enjoyed last season, with the support shown by Nathaniel Cars playing a huge part in allowing our players to give their all on the pitch and play to their full potential.
"Now, with the UEFA Womens Champions League just around the corner, I'd like to thank Nathaniel Cars for continuing their sponsorship of our senior Womens Team shirt, and look forward to seeing their logo adorning our strip in Europe's premier Women's football competition."