Prostate Cancer UK | March for Men 2019
Community
29th August
Next week Sky Sports presenter Jeff Stelling will embark on another epic walking challenge for Prostate Cancer UK – spanning four countries in four days – and is calling on the help of the public to support him on his quest to help beat prostate cancer – a disease killing one man every 45 minutes in the UK. On day 3 of his challenge, Jeff will be stopping here at Cardiff City Stadium, after leaving from Newport County AFC in the morning before finishing at Principality Stadium.
Ahead of his unbelievable challenge we're supporting Prostate Cancer UK at this tonight's game with a matchday collection to support Jeff's efforts. You can donate to Jeff's March by donating at the game or visiting https://prostatecanceruk.org/jeffsmarch to sponsor Jeff.
After completing 25 walking marathons in 2016 and 2017, raising close to £800,000, Jeff is back for 2019 and with the help of some famous footballing faces aims to march through the £1m fundraising barrier as he travels to Glasgow, Belfast, Cardiff and London from 5-8 September.
"Prostate cancer is the most common cancer in men, with one man dying every 45 minutes from this disease. That's unacceptable, and that's why I'm walking again," said Jeff, who wears the Prostate Cancer UK Man of Men pin badge, together with the panellists, every week on Soccer Saturday.
"It's an indiscriminate disease, affecting men and their loved ones across the UK. I've walked alongside many of them and am proud to call some my friends. Their reaction and positive outlook despite being dealt the toughest of hands is simply unbelievable. I'm marching for them – and everyone affected – in a bid to fund the research to change the game.
"I live in England and work in London but the wonderful work of Prostate Cancer UK stretches into Scotland, Northern Ireland and Wales, so I will be pounding the pavements in four historic cities – and it wouldn't be a football march without popping in on some iconic football clubs along the way."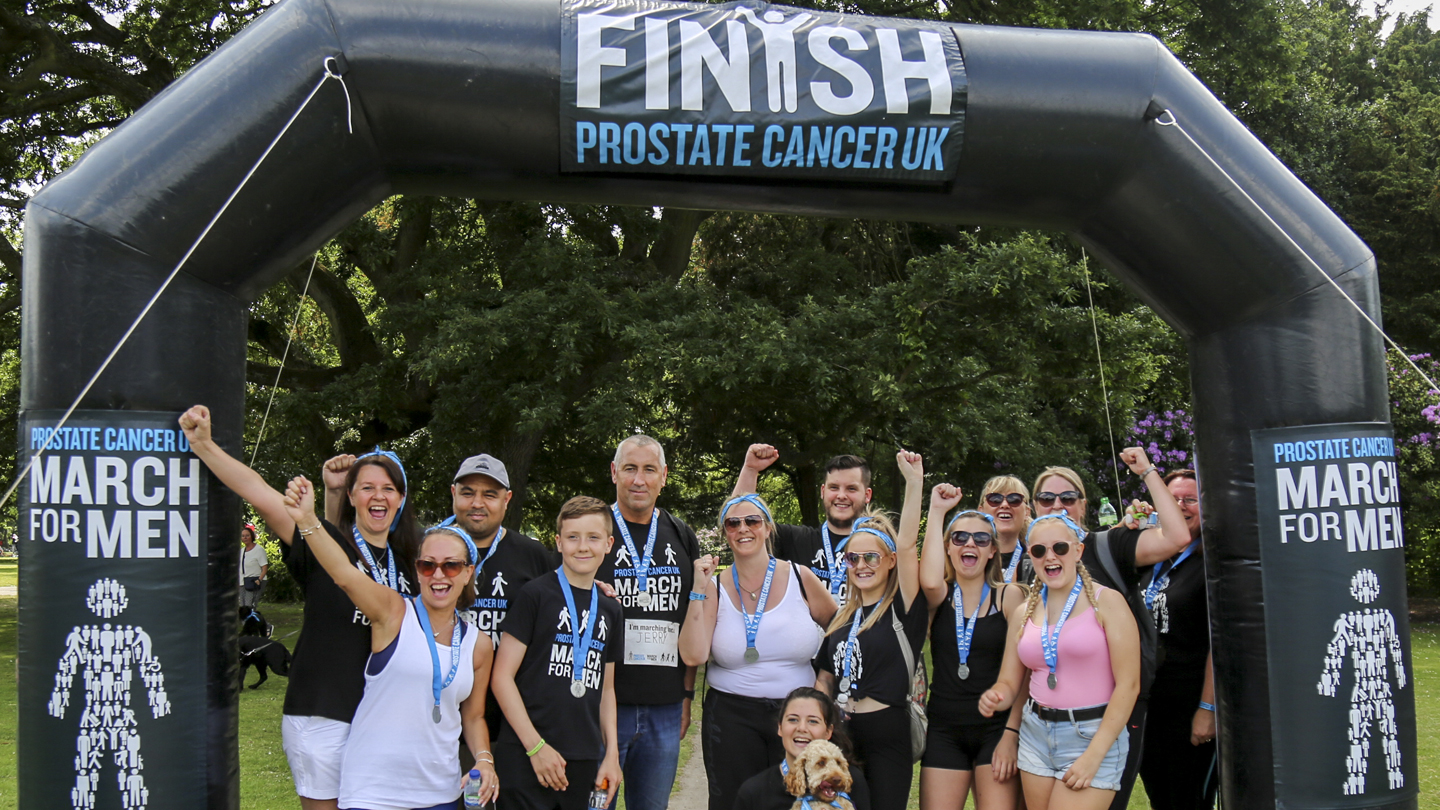 Jeff won't be walking alone. Since 2017 – more than 10,000 people have walked with Prostate Cancer UK to raise over £3.3 million – and this time City fan, Chris Peplow, is joining in to show his support for a charity close to his heart.
Sadly, one in every eight men in the UK will get Prostate Cancer in their lifetime. Chris is hoping to raise awareness for the illness, and funds while walking from Newport to the Principality Stadium, via, in his own words, "the great Cardiff City Stadium!"
Chris is taking part in the March for Men for his Father, Uncle and a dear friend – and for any Bluebird affected by the condition. He is just over halfway to the target of £300! Any help that our fans can provide will be greatly appreciated. Please visit: www.justgiving.com/fundraising/chris-peplow1 to donate!
Good luck, Chris!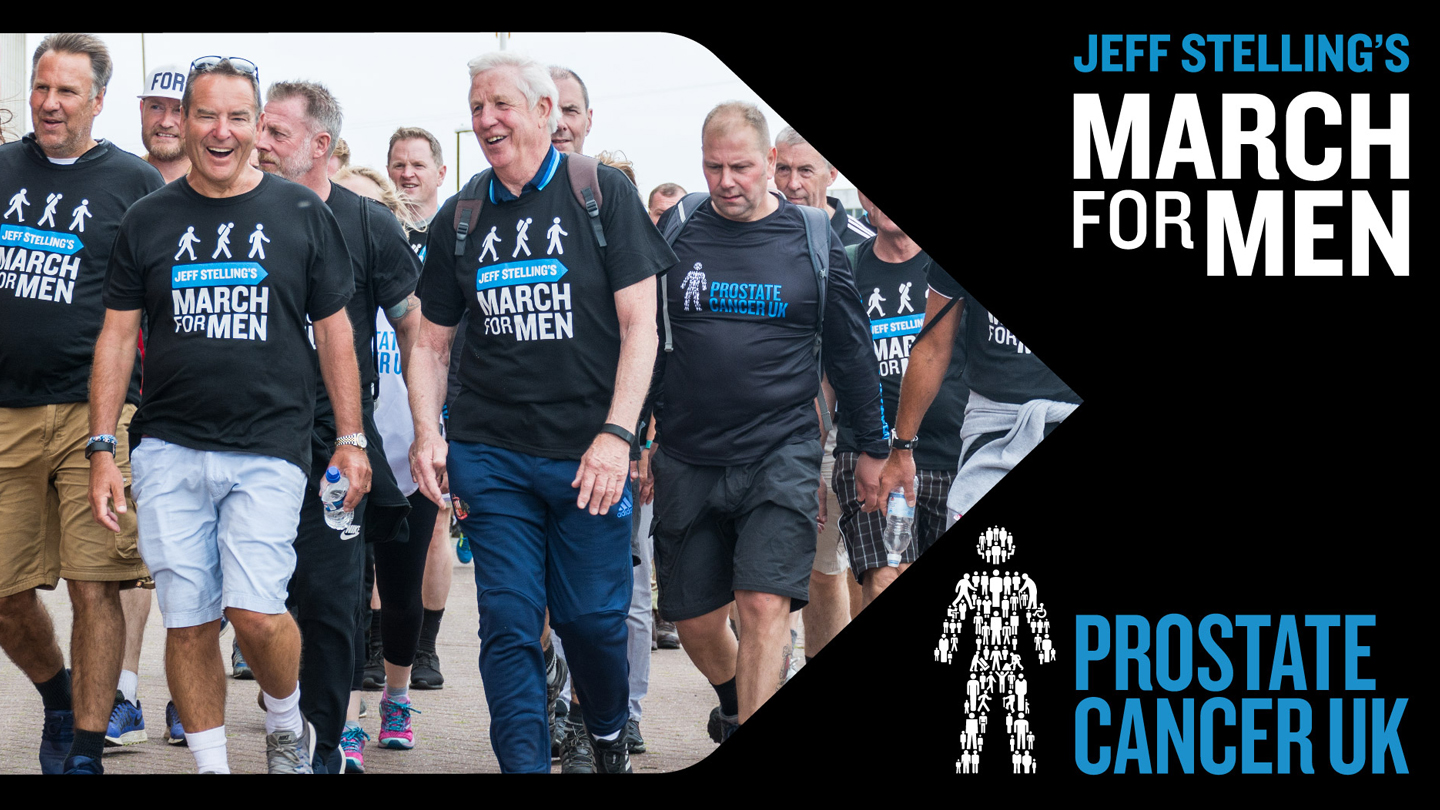 To sponsor Jeff, visit www.justgiving.com/campaign/jeffsmarchformen2019 or search Jeff's March for Men 2019 on Just Giving. To find out more about Jeff Stelling's March for Men visit https://prostatecanceruk.org/jeffsmarch