£1,000 to be won this weekend with Sky Bet EFL Rewards
Commercial
18th December
The countdown to Christmas is in full swing and Sky Bet EFL Rewards are STILL offering Bluebirds fans the chance to win £1,000 this matchday.
Fancy joining the 13 lucky £1k winners so far this month? HERE'S HOW:
1. Simply enter your Win-Draw-Win predictions on the app ahead of kick-off
2. Fans with the highest number of correct entries every round will have a chance to win!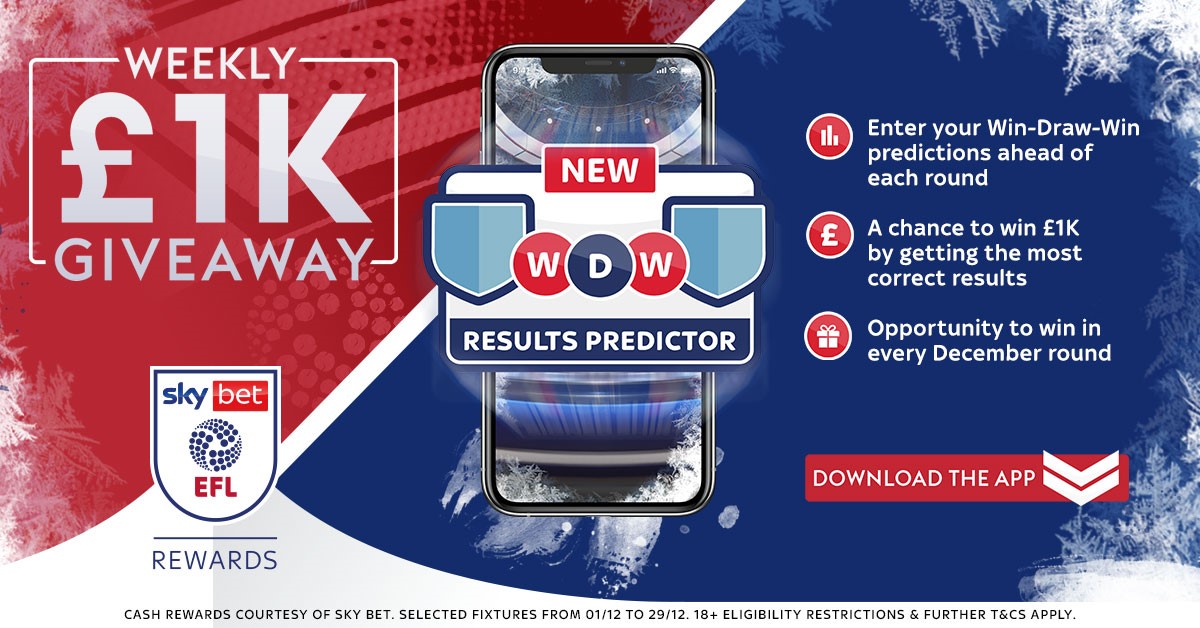 It's that simple – click here for full T&Cs.
Download the app for free and #ShowYourSupport in 2020/2021.