Road to Recovery | Ebou Adams
Interviews
2nd May
Since joining the Bluebirds from Forest Green Rovers almost twelve months ago, Ebou Adams has suffered a series of unfortunate injury setbacks.
Following months on the sidelines, the Gambia international made his return to action for Darren Purse's U21 team a fortnight ago. Adams played 45 minutes against Coventry City, before making his first CCS appearance in the U21s' win over Barnsley last week.
After netting a superb goal against the Tykes, Ebou explained that he will now be looking to complete the 'return to play' process by the time 2022/23 reaches its conclusion, and is eager to get more minutes under his belt before the campaign comes to a close.
"It's been hard, because in pre-season we were all training together and getting to know each other." the midfielder explained. "But then me and Jamilu [Collins] have been injured, so we've been getting through the tough times together.
"The boys have all been great, and I'm getting to know them all even better now. It's just about trying to get myself available, and being patient for when my chance comes. 
"I spoke to Sol Bamba when he came in, and he just said that I'd been unlucky with the injuries I've had. I've searched them up, and they're unheard of!
"To tear your pec in a football match is so rare, and then I chipped a bone under my knee cap. It healed in a strange way, so it's been tough to get back.
"That's all behind me now, and I'm just enjoying playing football. It's my bread and butter, and I enjoy playing with a smile."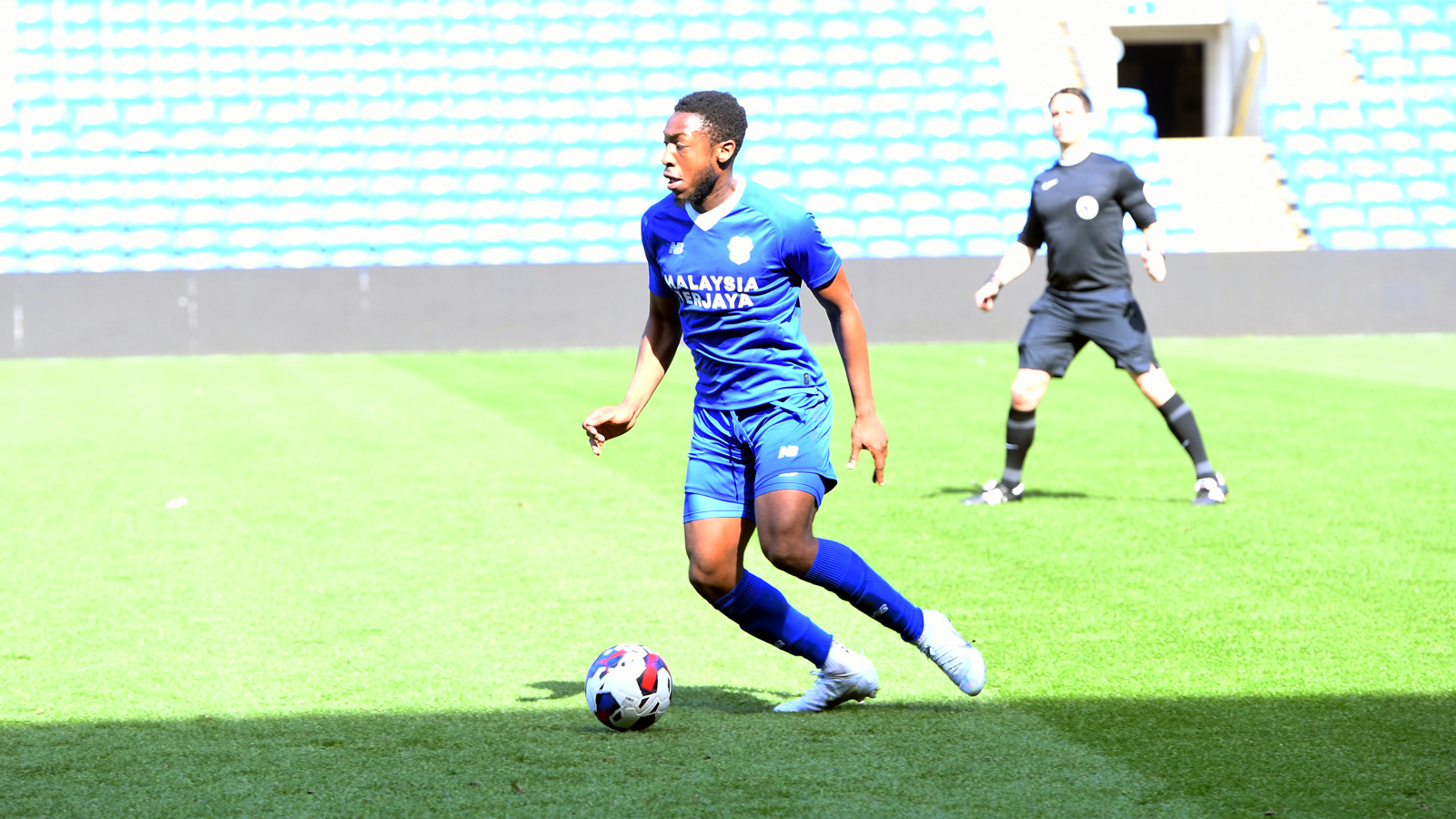 Indeed, the 27-year-old was all smiles after scoring against Barnsley; Adams dispatched a sweet strike which flew past the Barnsley goalkeeper and into the top corner.
Describing the goal, he said: "To be fair, I was always going to side-foot it! It looked nice and comfortable for me, and it was best just to place it. Thankfully it went in the top corner, and it looked really nice. I've watched it back a couple of times since!
"As the game grew, I got more and more confident. I was going into tackles, turning and changing direction. I think taking on that strike shows that I'm building my confidence back up. I really enjoyed it, and it was good to top it off with a win as well.
"I was trying to push Pursey to let me play a bit more, but rules are rules! The physio said that I could only do 65 minutes at most, but I was feeling good. The fact that I wanted to play more is only a good thing for the body.
"I think that's the hardest part; when you've been out for so long, you just want to get back and keep playing, because that's what you're used to. Obviously, it's been a long six or seven months. It's been tough, but I'm glad to be back playing, and I'm humbled."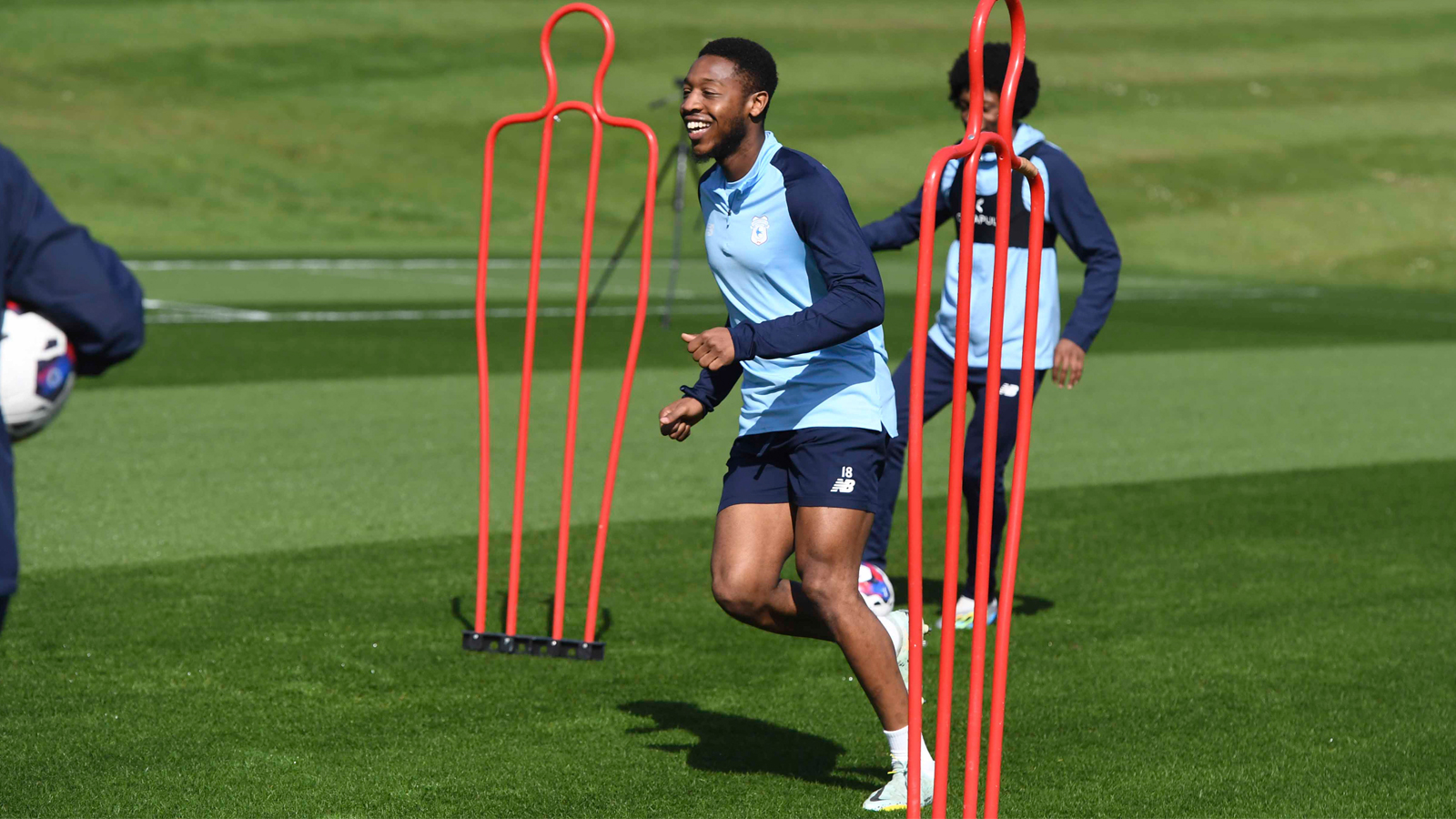 Despite not being available for Championship action this term, Ebou has already struck up a strong relationship with the City faithful. His desire to impress the Bluebirds supporters is a key personal motivation as we head towards 2023/24.
"I want to show the fans what I can do. It's been hard for me; it's frustrating that 45 games have gone by now and they haven't seen me play. I hope that goal was a glimpse of it, and hopefully there is more to come.
"It's weird, because I wasn't expecting anyone to know me! But it was really nice for people to remember my name and ask me when I'm going to be back.
"It's good for me to build that connection with the fans. They were excited to see me, and I'm really excited to play in front of them.
"I've really enjoyed it here so far, and that made me feel even more at home. I was a bit nervous moving further away from home, but everyone has been so nice. Wales is very nice, and I've been recommending it to all my friends and family. I feel at home, so hopefully now I can get myself going.
"It's so tough to just sit and watch – I want to be out on the pitch where I can influence it! It's up to me to get fully fit, fully strong, and show the fans what I can do. I'm feeling good, still smiling, and looking forward to it."
To read the full interview with Ebou, pick up a copy of The Bluebird, our official matchday programme, from our clash with Huddersfield Town!