Shared Pasts | Barnsley
History
4th August
Ahead of our 2021/22 season opener against Barnsley, we take a look at some historic links between the Bluebirds and the Tykes...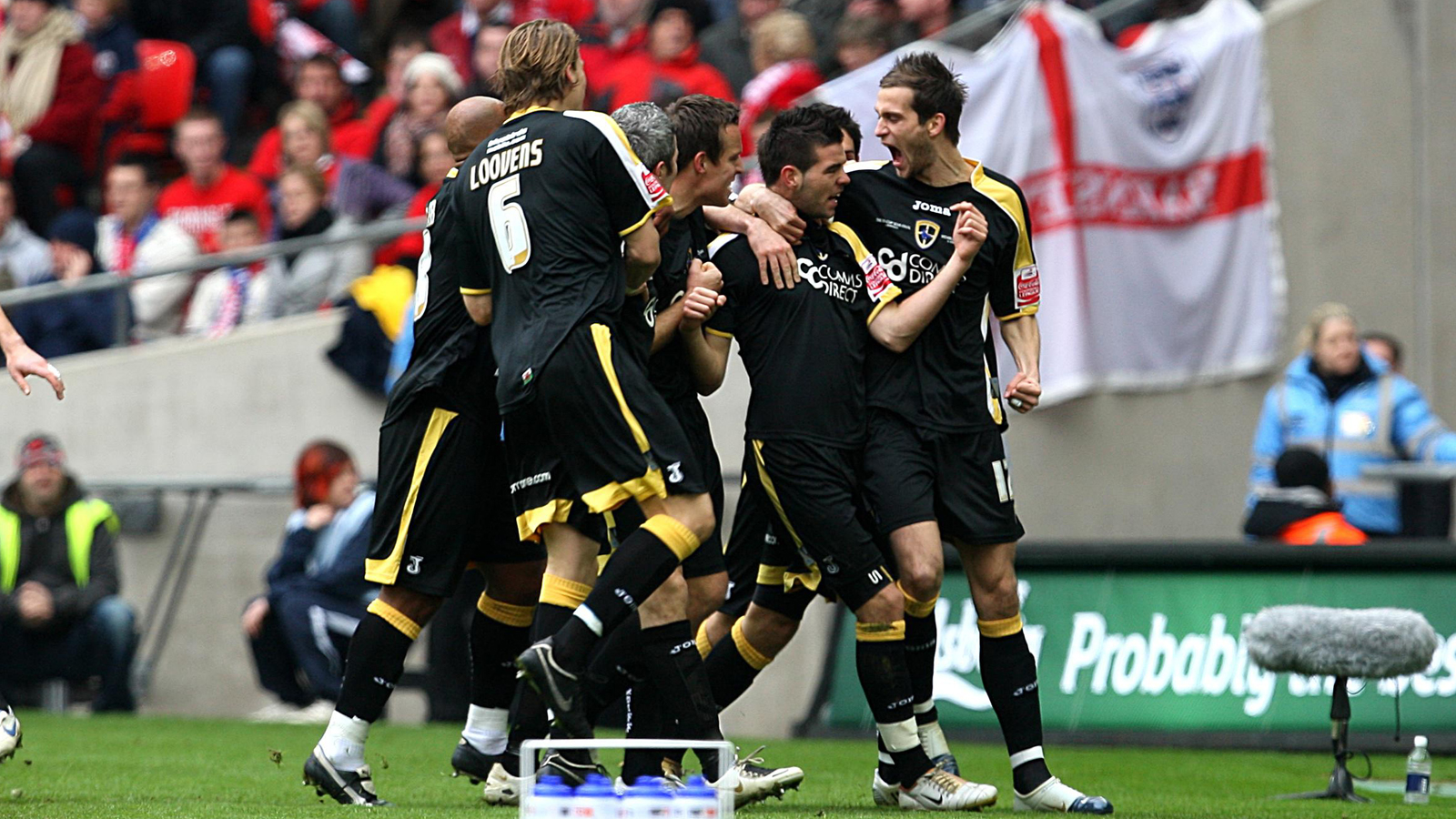 City return to Wembley for first time in 81 years
In 2008, having reached the FA Cup Semi-Final for the first time since winning the competition in 1927, Cardiff City travelled to face Barnsley at Wembley Stadium. The Tykes hadn't made it as far as the Semi-Final themselves since they won in 1912, but had managed consecutive Quarter-Finals in 1998 and 1999.
The Bluebirds won 1-0 against Barnsley in the 2008 FA Cup semi-final with Joe Ledley scoring the winner via a sweet half volley inside the penalty area with less than ten minutes played. Coming off the pitch having just propelled his side into the Final, the then-21-year-old said: "I think that's by far the best and most important goal I've scored for Cardiff City. It's just great it was in the Semi-Finals of the FA Cup as well.
"I hit it pretty well, but I think I had a bit of luck too. That happens, though, and it was a great goal.
"I was over the moon to score and it was a great feeling for me. I'm so proud I was able to score at Wembley. I never thought I would score a goal like that. But I did and I'm buzzing like all the other players."
The line-ups that April day were as follows: 
Barnsley: Steele, Van Homoet, Foster, Souza, Kozluk (Butterfield 86), Campbell-Ryce, Hassell, Howard, Devaney (Leon 68), Odejayi, Ferenczi (Coulson 65). Subs not used: Letheren, Togwell. 
Cardiff City: Enckelman, McNaughton (Ramsey 47), Johnson, Loovens, Capaldi, Ledley, Rae, McPhail, Sinclair (Thompson 61), Whittingham, Hasselbaink (Scimeca 88). Subs not used: Oakes, Purse. 
Attendance: 82,752.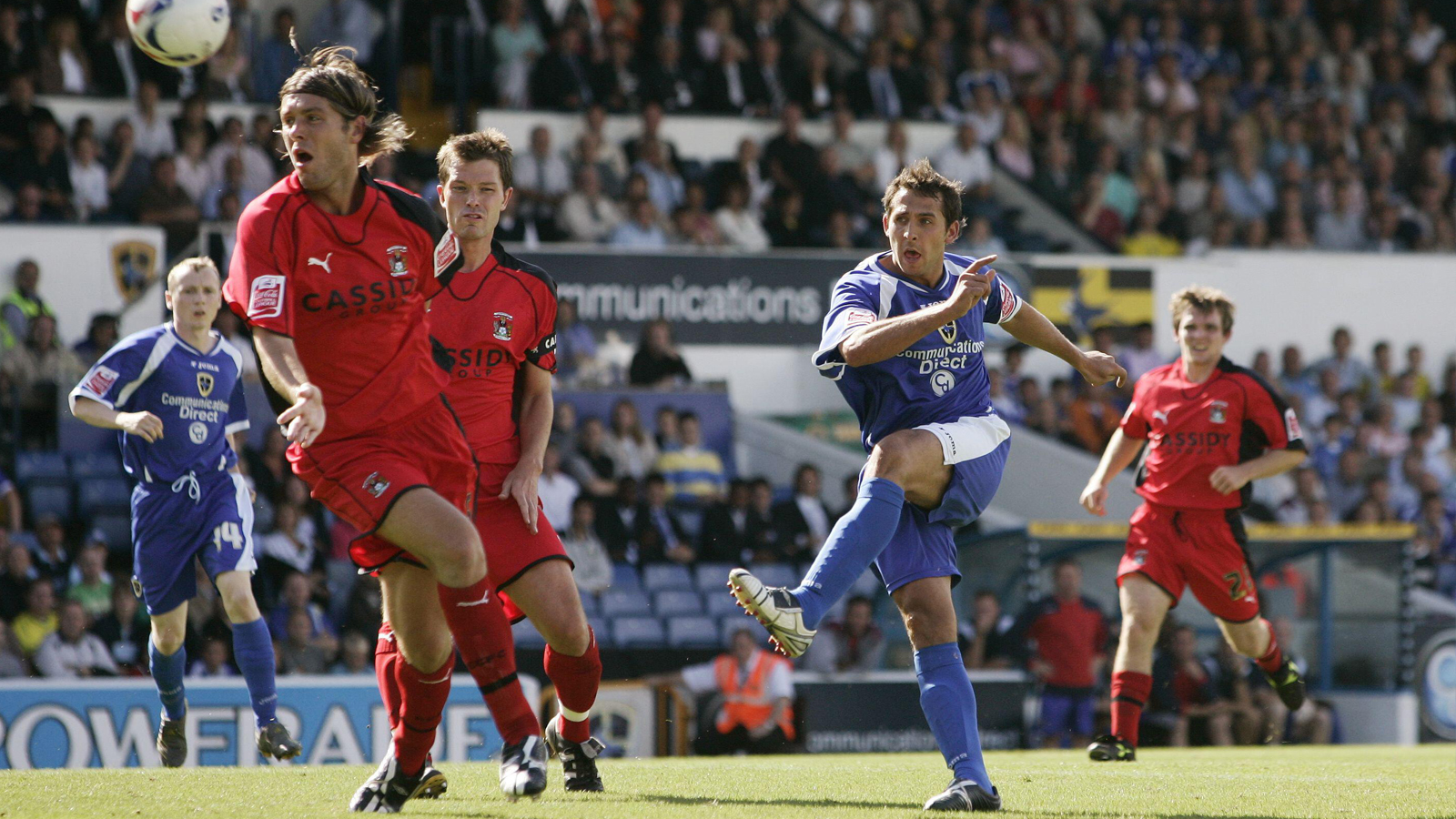 Michael Chopra's spell at Oakwell
Michael Chopra scored more than 120 goals during a 16-year career; virtually half of those came for the Bluebirds over four spells, whilst he played in England, Wales, Scotland and India. 
Chopra (born Rocky Michael Chopra) is now aged 37 and embarking on a coaching career in India having ended his playing days with Indian Super League club Kerala Blasters where he had the name Rocky on the back of his shirt.  
Starting his career for his hometown club at Newcastle United, Chopra spent his early years on loan spells at clubs such as Watford and Nottingham Forest, before having a breakthrough season with the Tykes, scoring 17 goals in their 2004/05 League One campaign.
The striker made 13 more Premier League appearances for Newcastle the following season, where he scored his first goal for the club, before joining City in 2006 for his first spell at Ninian Park. The 22-year-old scored 22 Championship goals in his first season in South Wales, becoming their top goalscorer for the season as the Bluebirds finished in 13th place on the league table.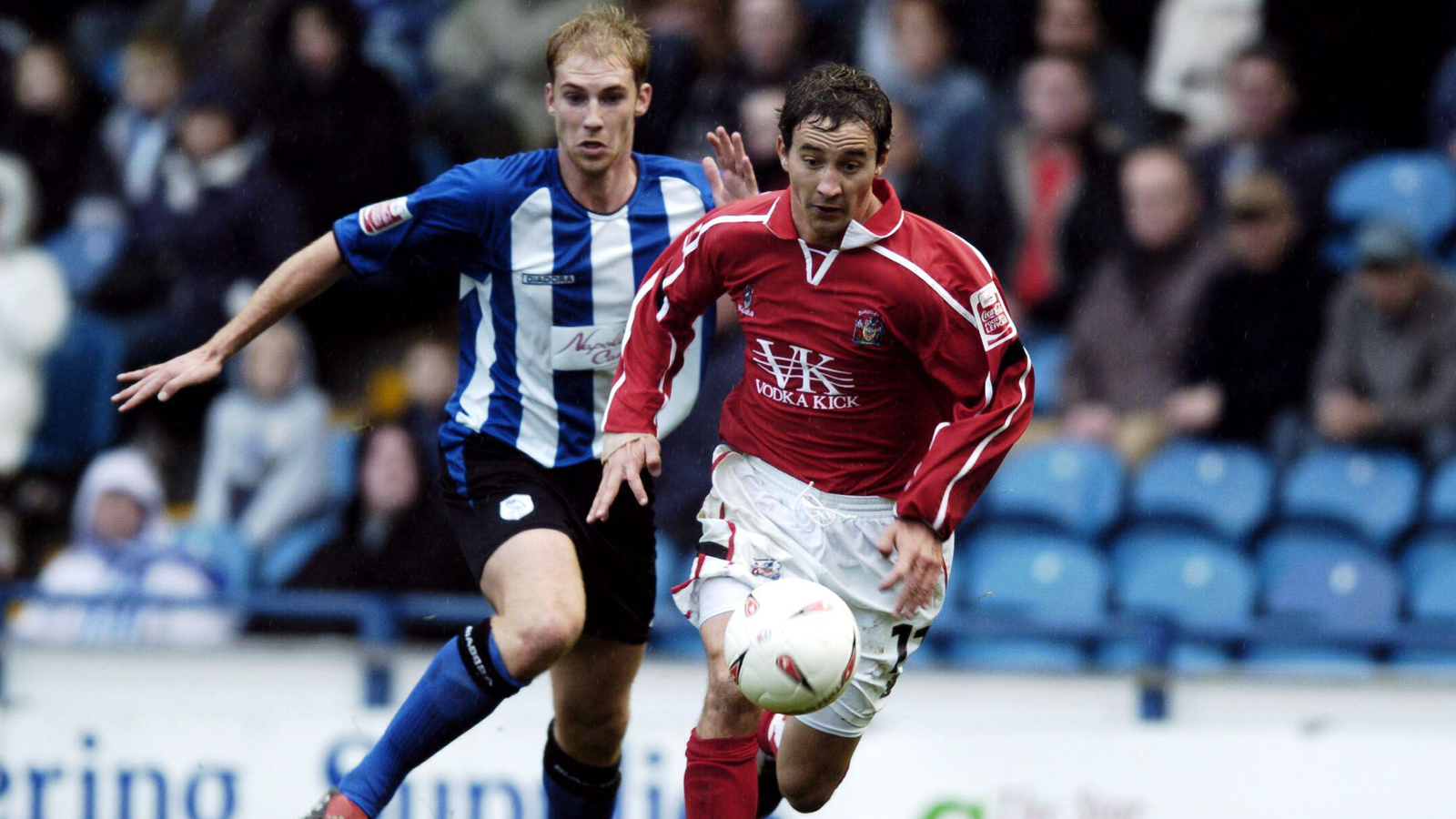 Michael Boulding - Tennis ace turned footballer
Manchester-born Michael, a former Barnsley and Cardiff City striker, was a promising schoolboy footballer who turned to tennis at the age of 13, at one point ranking 18 in the best British tennis players. It was almost a decade later that Boulding launched his professional football career and went on to play for Aston Villa, Rotherham United, Sheffield United, Cardiff City (on loan) in addition to two spells at Barnsley. He scored more than 100 goals in 396 first team appearances. 
Tony Pickard, the coach who spotted budding tennis ace Boulding said: "It was never easy for Mike, [because] he travelled all over the world, but could never afford to have his own coach. It was a pretty lonely existence for him. His face would light up whenever we talked about football." 
Boulding spent ten years playing in tournaments including those in South America and Asia. He competed at Junior Wimbledon and the qualifying rounds for the main event. 
"[Whilst] playing tennis, I was travelling abroad for about eight or nine months a year," said Boulding. "You're really on your own. With football you've got the banter each day whereas a lot of tennis players keep to themselves and don't want to give anyone an edge." 
Boulding, who shared a house in London with former British number one Tim Henman for six months, also stayed in touch with football during his tennis decade by training with Doncaster Rovers.