U18 Match Preview | Cardiff City vs. Sheffield United
Academy
15th September
Cardiff City's U18 side returns to Premier Development League action this Saturday, as they welcome Sheffield United to Cardiff International Sports Stadium – KO at 11am.
The last time we saw the young Bluebirds was two weeks ago when they began their PDL Cup campaign. The first match in the group stage saw City travel to face Swansea City, but they were defeated 4-2. A hat-trick from Swans forward Sammy Henia-Kamau and a header from Jack Fanning sealed all three points for Swansea. City's goals were scored by Dan Ola and Will Spiers, but Tom Hutton's side couldn't find their way back into the contest.
"Performance wise, we were pleased," Tom began. "The scoreline would suggest it was a one-sided game, but it certainly wasn't. The data and the performance indicators that we look at for our playing style were all in our favour, and they have been in every single game we've played so far. It's all about knitting things together now and getting a positive result off the back of it."
City will play Plymouth Argyle at home next month, before travelling to Bournemouth in November to round out their group stage games.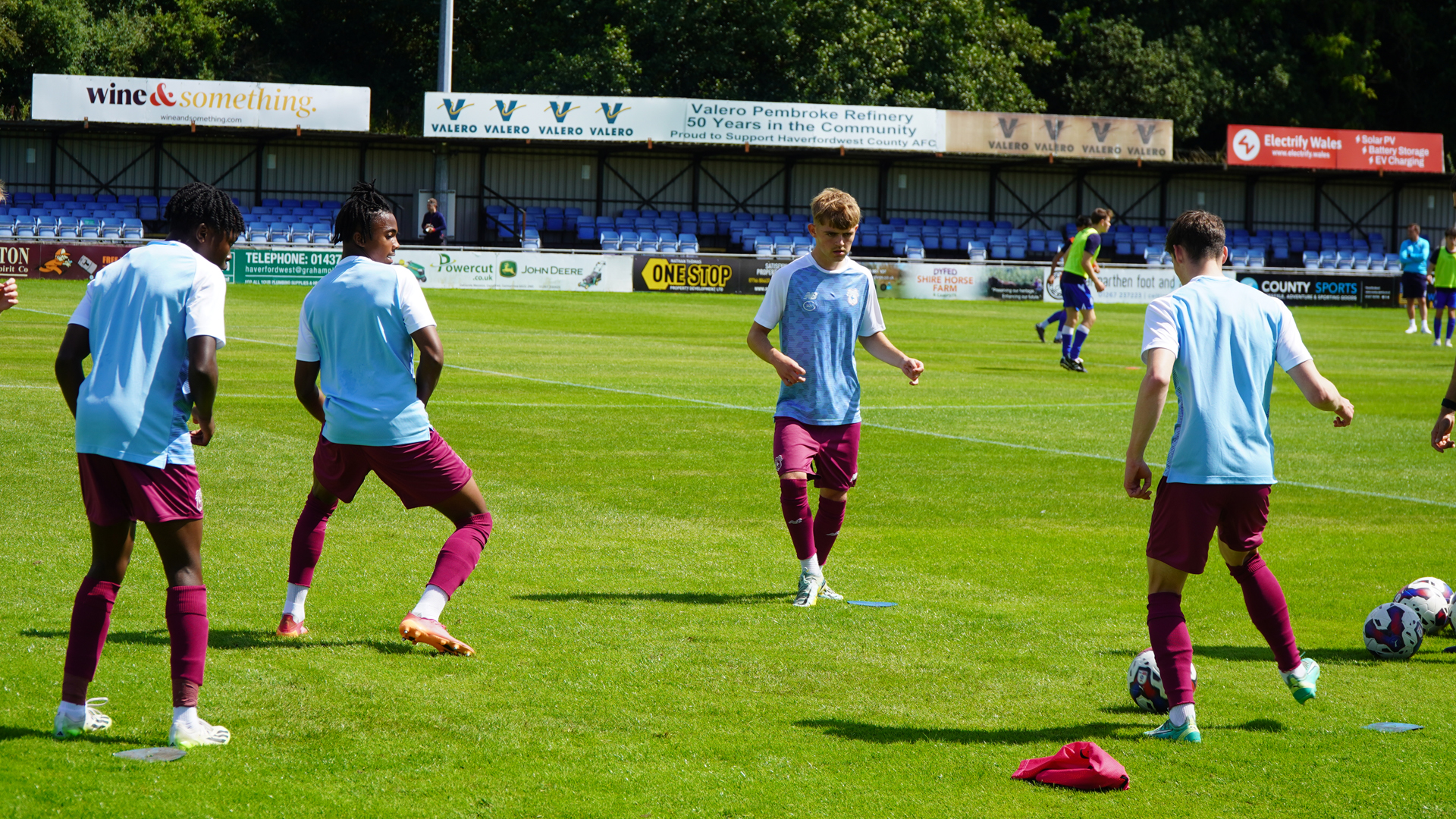 Last weekend's visit to Barnsley was postponed due to international call-ups. A number of our U18 players featured for Wales in their U19 friendlies against Finland. Dylan Lawlor, Dan Barton, Troy Perrett, Tanatswa Nyakuhwa, Will Spiers, Japhet Matondo, and Josh Beecher all featured, as Wales won one and lost one against the Fins.
There has also been some movement on the transfer front, with goalkeeper Corey Foggarty signing for the Bluebirds as a First Year Scholar. The keeper, who moves over from Cymru South side Cambrian and Clydach BGC, will be available for selection tomorrow.
"Corey is somebody who has a really good profile for a goalkeeper," Tom continued. "He's 6'2", got a good profile to him, and it's been about integrating him into the squad and getting to know the boys. It's an exciting time, especially being able to get into the new facility in Llanrumney, so he's been finding his feet in there and been able to get some minutes on the grass."
League action returns this weekend, with Sheffield United coming to town. The Blades, who finished last season in second place, haven't had the brightest of starts this season, and find themselves in eighth place and without a victory to their name. These two met towards the end of last season in the Steel City, but it was United who claimed the three points that day with a 4-2 win.
"We expect to come up against a really hard-working group of players," Tom concluded. "We know it's going to be a tough game, and our mindset has to be that we have to match what they put out. If we can do that, we feel that, with the quality in our team, we'll be able to show what we can do with the ball and have a positive performance."