U18 Match Report | Cardiff City 2-0 Burnley
Academy
29th April
Cardiff City U18s made it three consecutive victories in the Professional Development League, with a comfortable 2-0 win at home against Burnley.
Steve Jenkins elected to make six changes from the side that defeated Wigan Athletic last week. Lewys Benjamin, Joe Keeping, Luey Giles, Dylan Lawlor, Dan Barton, and Trey George, came in for Joe Thomas, Ronan Kpakio, Josh Beecher, Will Spiers, Cole Fleming and Tanatswa Nyakuhwa.
The Bluebirds started strongly and were presented a golden opportunity to go ahead just six minutes into the contest, as Trey George was bought down in the area.
George picked himself up and dispatched his penalty powerfully down the middle to put City ahead.
After the goal, the Bluebirds looked to build on their lead immediately, as they penned the Clarets back in their own half.
However, the hosts were either lacking a final pass or unable to reach a cross in time, and it was looking like they would head into the break only one goal in front.
That was until a moment of brilliance from George. He latched onto a long clearance and was forced off the ball, and the pitch, by a Burnley defender.
However, he raced past the defender, up the byline and into the box, before finishing from a tight angle. A truly astonishing goal from the youngster put Jenkins' side two up at the break.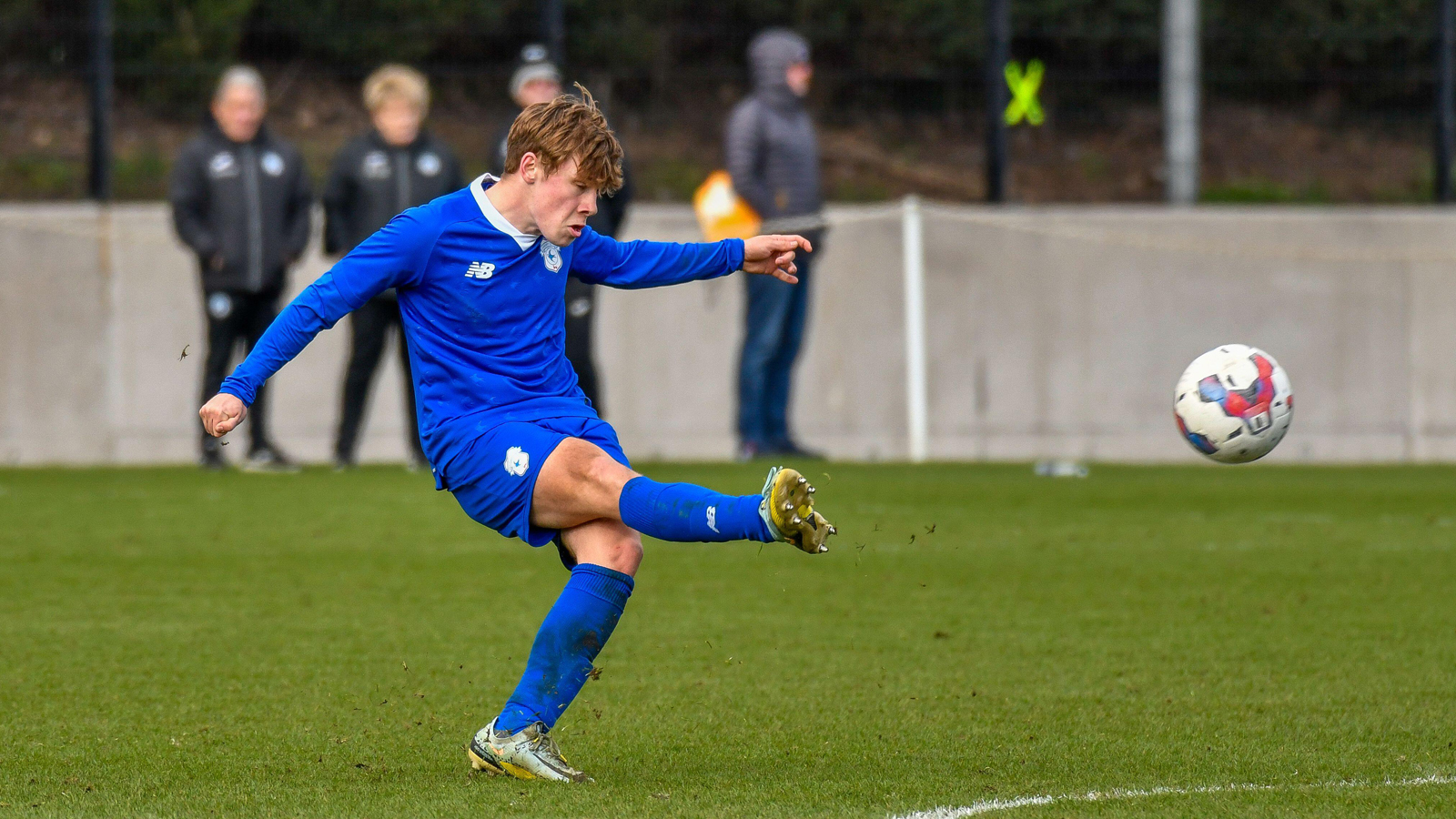 Burnley looked to get themselves back into the game early in the second half, as Jack Rogers had a shot from distance, but Lewys Benjamin held onto his shot well to preserve his clean sheet.
The Clarets' task was made significantly harder midway through the second half, as Wiktor Gromek was shown a second yellow card for a cynical challenge.
Frustration was clearly boiling over from a Burnley point of view, and the game turned scrappy and feisty, with players from both sides receiving yellow cards for poor challenges and scuffles.
The Bluebirds didn't let this affect them, and they sealed their third consecutive win to end their PDL campaign on a high.
FINAL SCORE: CARDIFF CITY 2-0 BURNLEY
Cardiff City: Benjamin, Keeping ©, Giles, Lewis, Lawlor (Beecher 80'), Barton (Mafico 84'), Philips (T. Jones 61'), Twose, George, Perrett (Fleming 61'), Matondo. Subs: S. Jones.
Burnley: A. Vilar Robinson, Sweeney, Ashton © (West 53'), Otegbayo, Bates, Rogers, Wane, Deane, Vaughan (Tioffo 38'), Gromek, Sime. Subs: Forshaw, J. Vilar Robinson.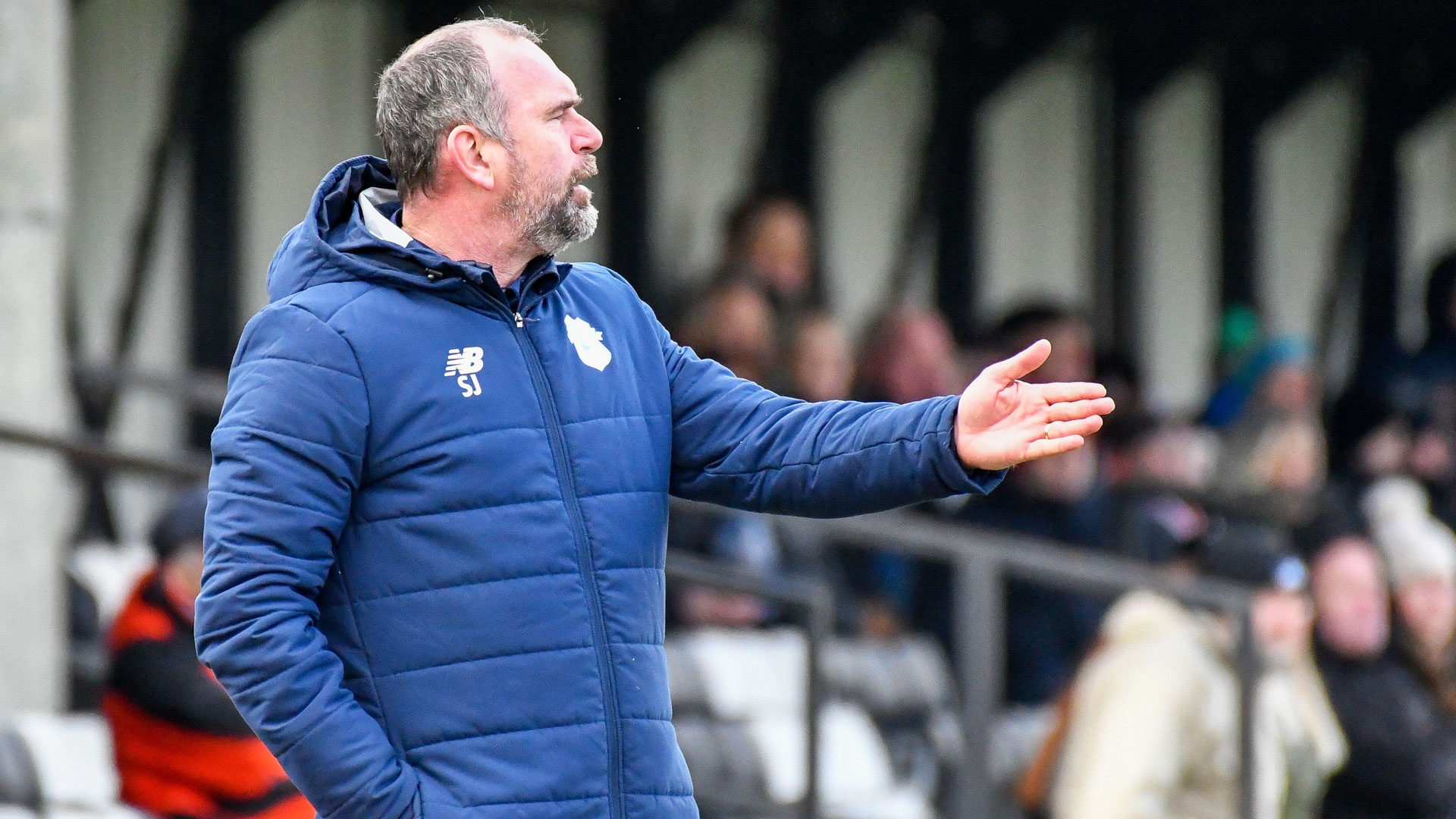 After the game, manager Steve Jenkins spoke about the result:
"It was a really good win. The players were excellent today, with and without the ball. Sometimes, in the last game of the season, it can be a little bit flat, but first half we were excellent.
"We had good passages of play and we could've scored more than the two we did. We controlled the second half, and Burnley were never a threat.
"Burnley were bigger than us physically and they were an aggressive team, but what I liked is that we kept our composure and dealt with it. We played our football, and it was difficult for them to try and compete with us.
"Trey is quick; over 30 metres he's one of the quickest in the group. He was excellent today, but so was everyone else. The performance was outstanding, and it's a nice feeling.
"We don't know if this is our final game, but if it is, we've ended it on a really positive note."