U18 | Our new apprentices for 2020/21
Academy
18th September
We welcomed eight new apprentices into our U18 squad for the 2020/21 season.
The new scholars recently signed their two-year agreements alongside Cardiff City CEO & Executive Director, Ken Choo.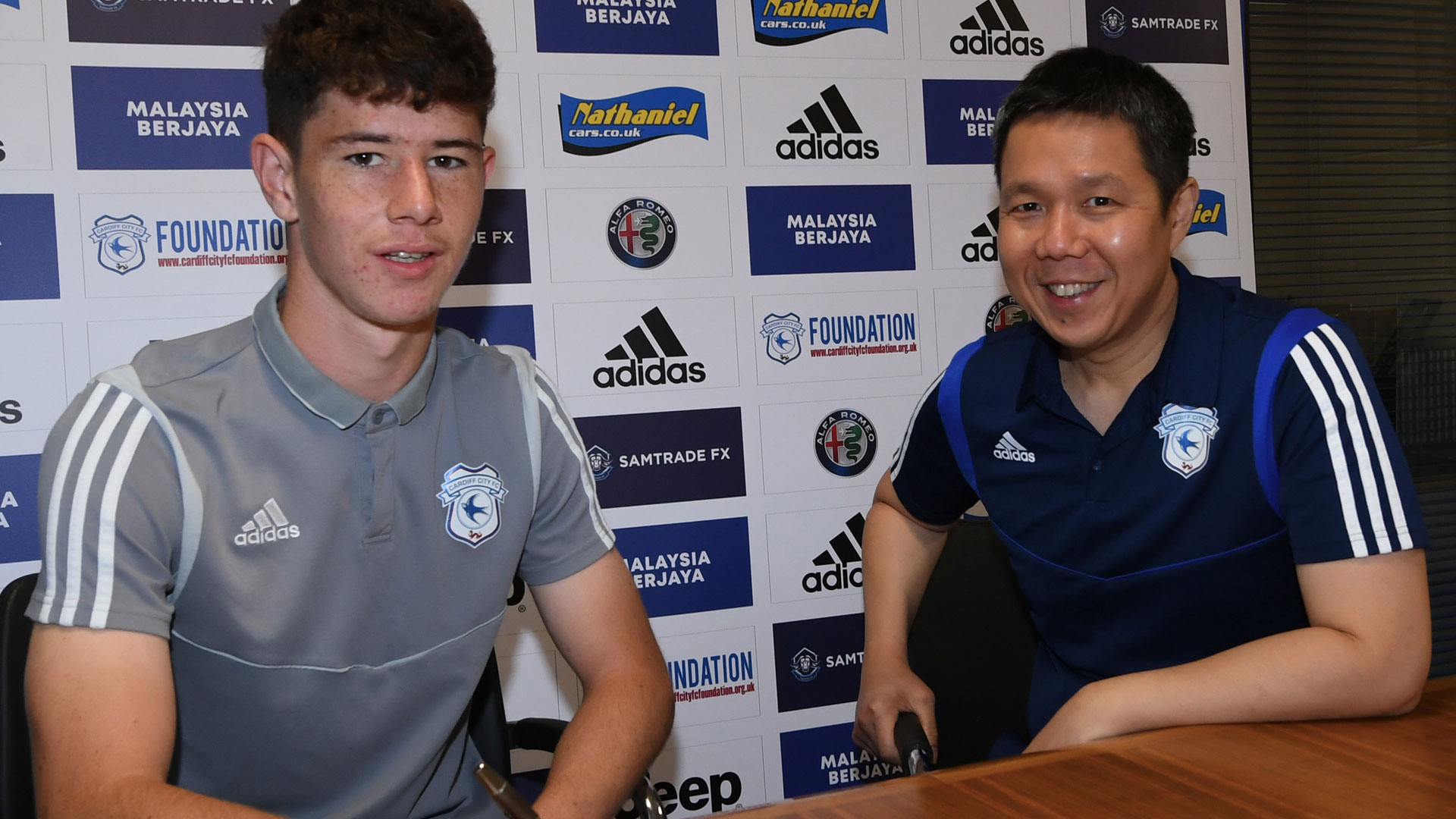 Jac Clay (Defender / Midfielder)
Joining the academy at the age of eight, Jac will be starting his tenth season at the academy. Jac is versatile, athletic and creative allowing him to fulfil a number of roles effectively. Jac is a lively, courageous young player.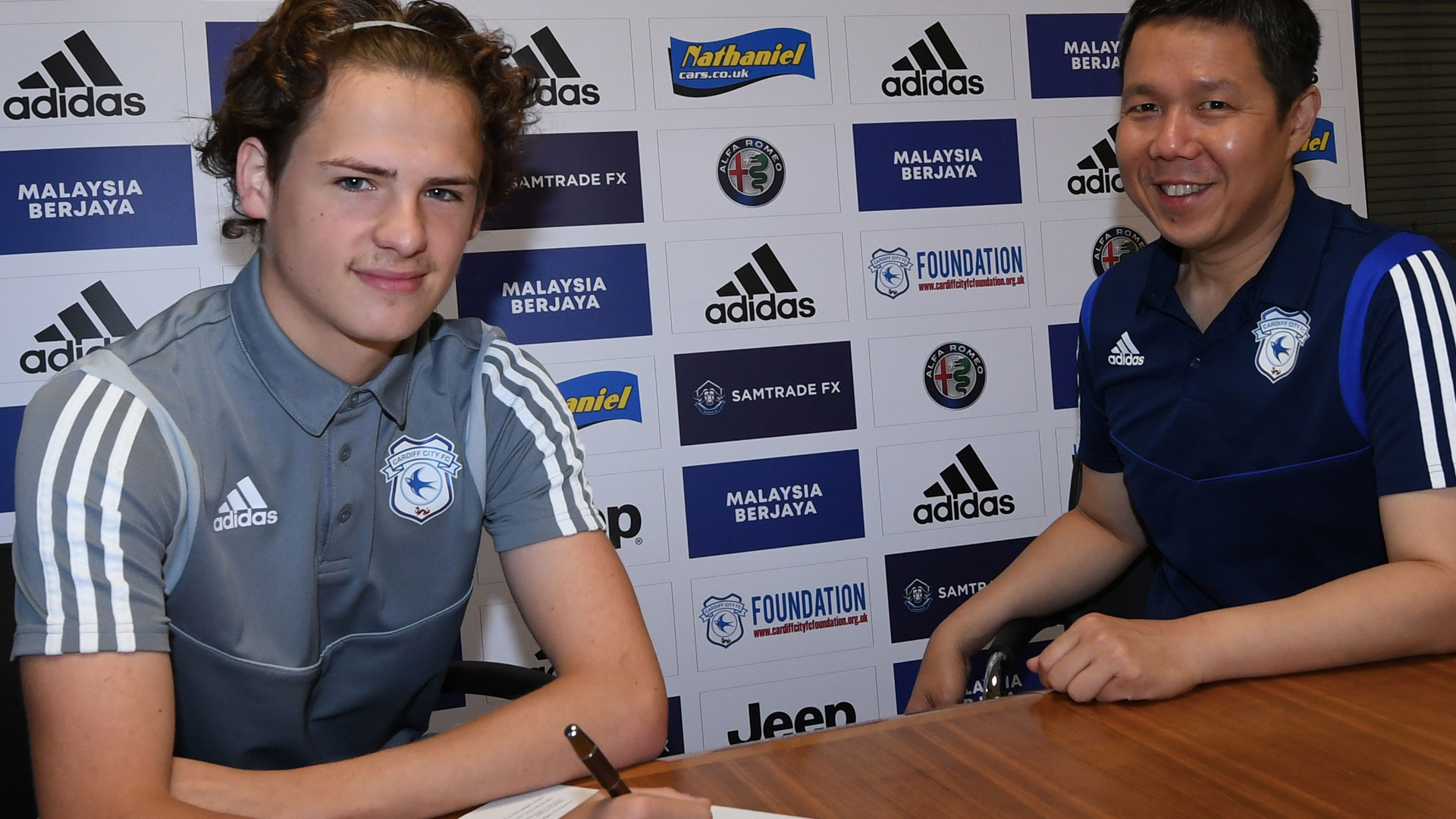 Ben Coley (Goalkeeper)
Ben has been with the academy since he was 12-years old. The Cardiff-based, shot stopper, is an agile, athletic and brave young goalkeeper, with a calm and composed attitude. Ben has represented Wales at U15 and U16 level.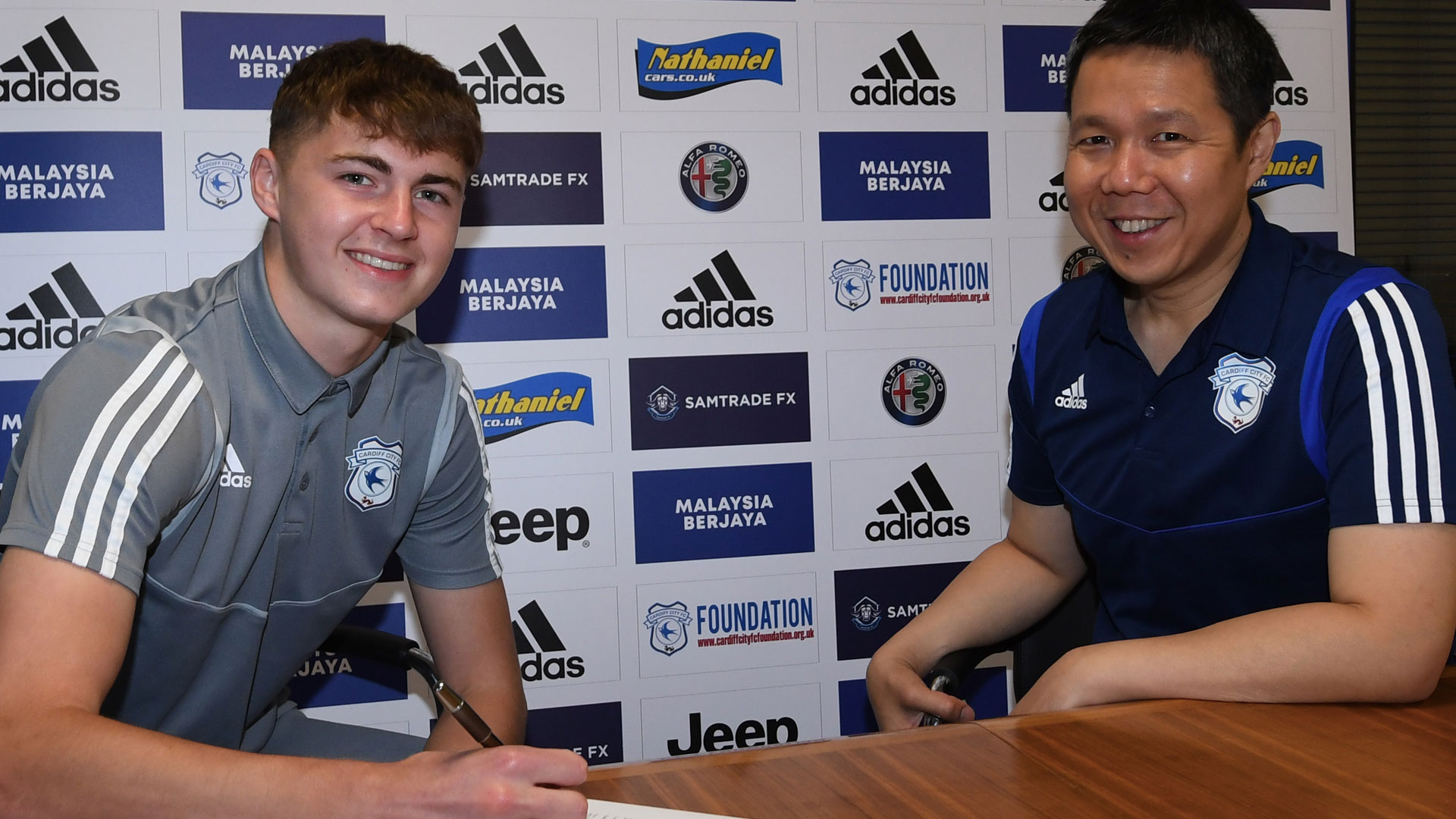 James Crole (Attacker)
James joined the academy at U14 level from Newport County. A powerful forward and top scorer in his age group, James has already represented the U18s regularly and contributed the winning goal in last season's FA Youth Cup Third Round victory over Ipswich Town.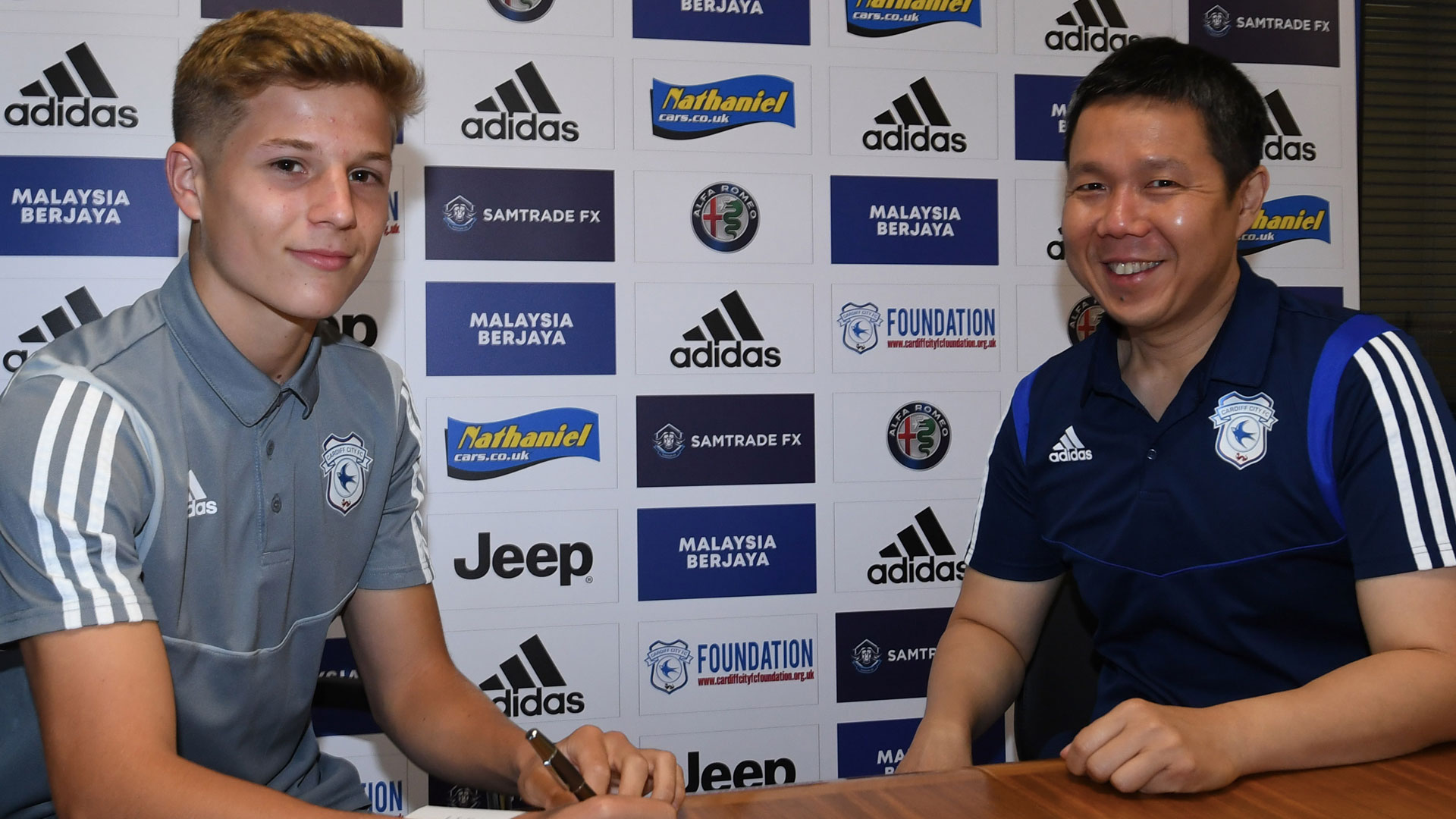 Tom Davies (Defender)
Tom joined the academy at U14 level.  Cardiff-based Tom is a converted left back, having previously fulfilled midfield roles. Tom is an accurate, composed and creative player on the ball.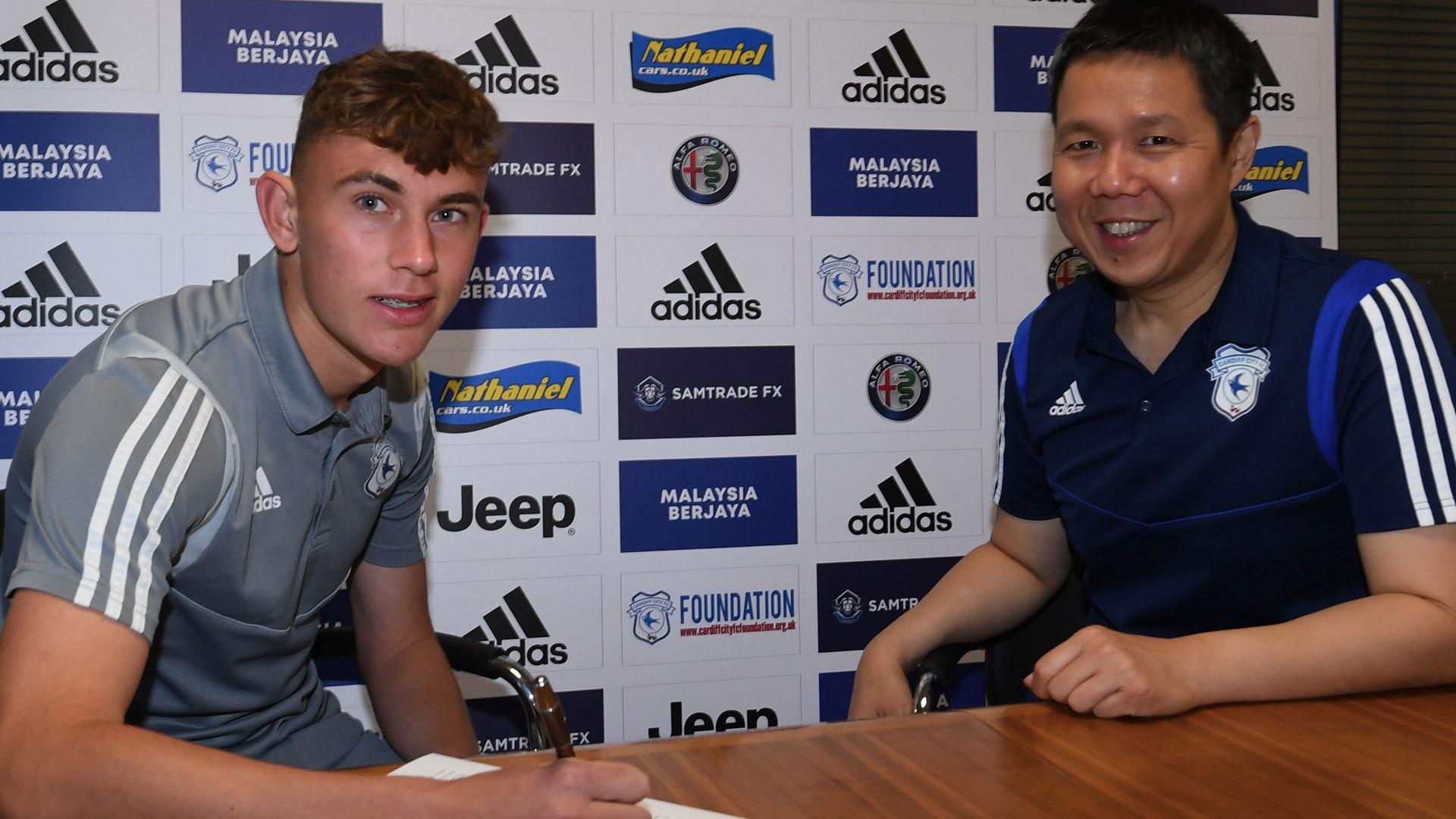 Caleb Hughes (Midfielder)
Caleb became a Cardiff City Academy player at the age of 11. Caleb's strong athletic capabilities matched with a robust technical armoury and ambitious nature makes him a valued asset for the team.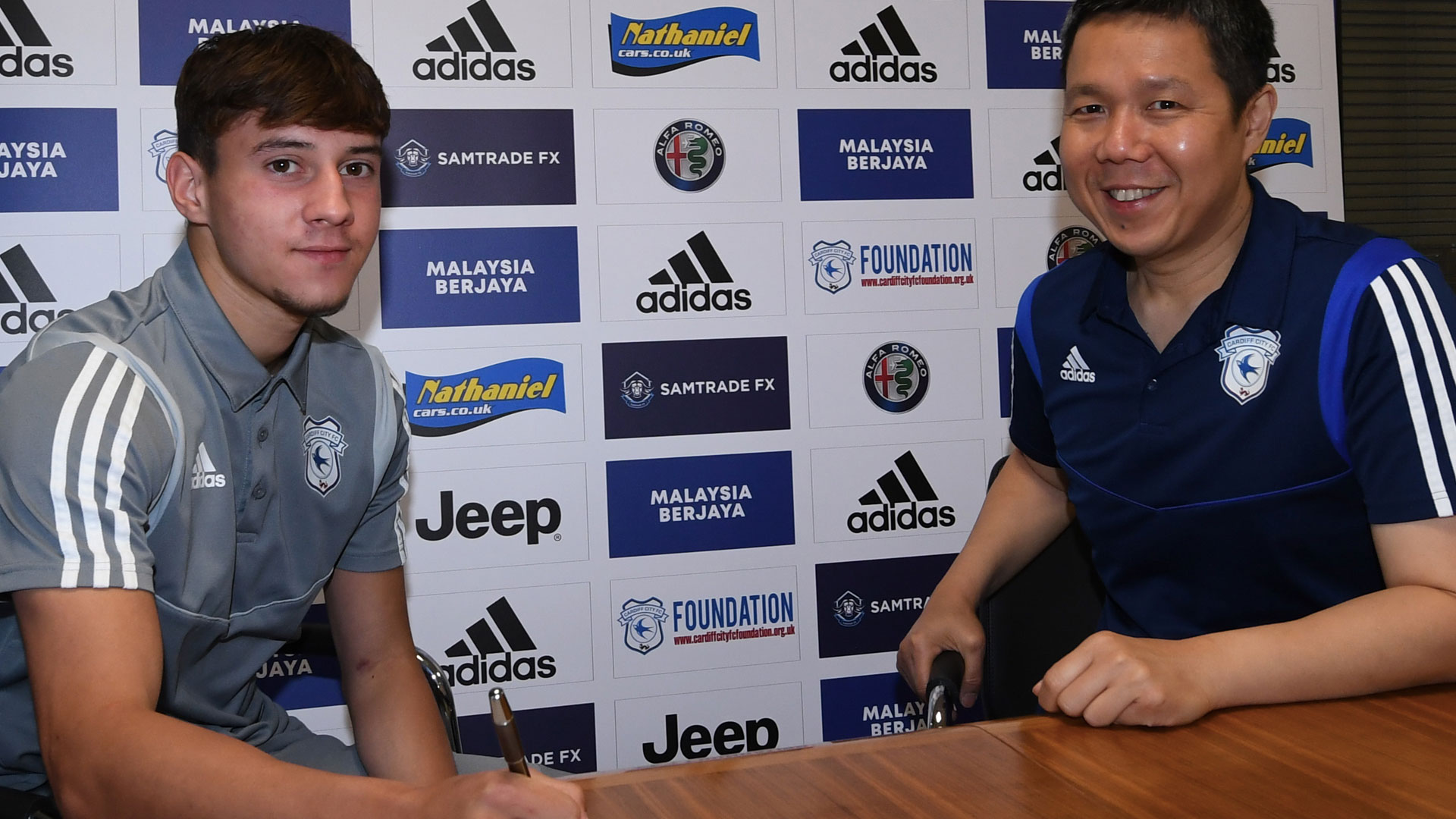 Aidan MacNamara (Defender)
Joining the academy from the age of eight, Aidan will be beginning his tenth season with Cardiff City. A mature, reliable and strong athletic defender, Aidan is confident on the ball and versatile in fulfilling a number of defensive roles. Aidan has represented Wales at U15 and U16 level.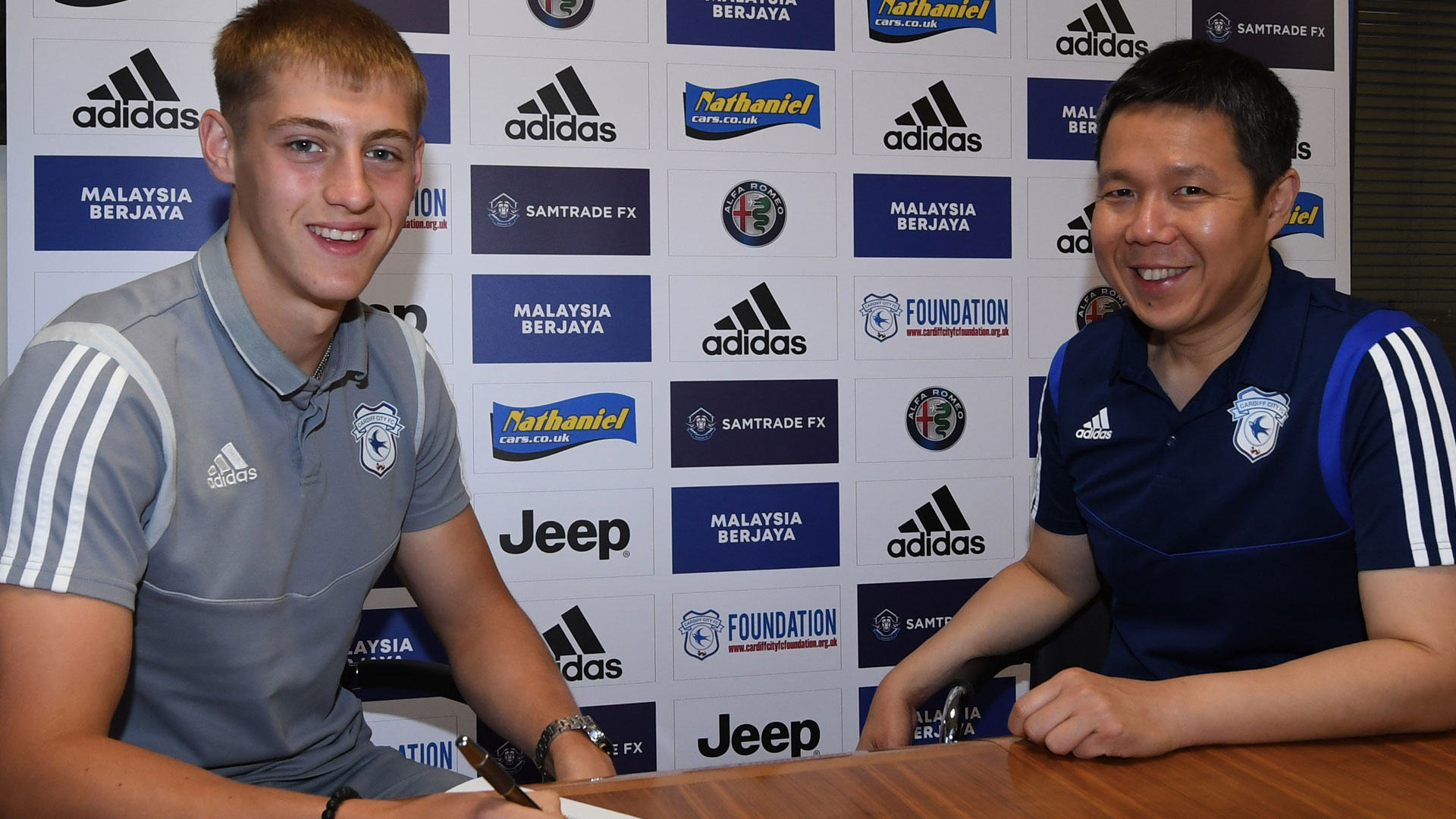 Josh Rippon (Defender)
Josh joined the academy at U13 from the Cardiff City - Newport Development Centre. A physical, powerful young player, Josh has captained the U15 and U16 age groups in the previous seasons, with maturing attitude and strong leadership qualities. Josh regularly appeared for the U18 team last season.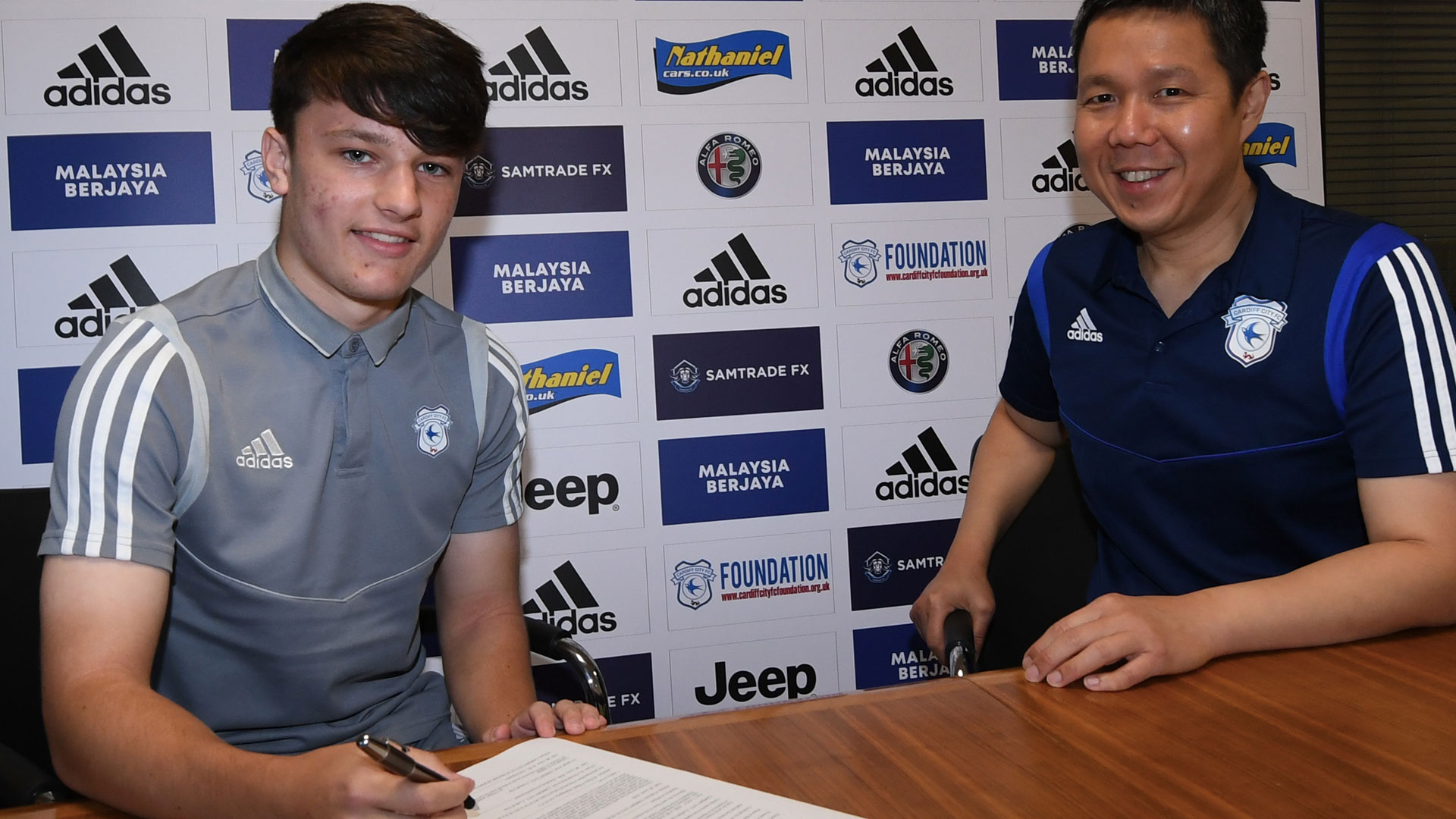 Rhys Schwank (Attacker)
Rhys is another player to have been with the academy since the age of eight. A small, tricky, technical wide player, Rhys can dominate opponents in tight spaces, dribbling and running with the ball at ease.