U19s crowned Genero Adran Champions after win over Wrexham
Women
17th April
City Women U19s were crowned Adran U19 Championship winners after a 2–0 victory over Wrexham.
Two second-half goals from Player of the Match Lauren Payne saw Noah Bushby's side add to a fantastic weekend for the women's programme at the Club.
City had previously secured the Adran South title, but are now national champions after beating the winners of the Adran North.
The Bluebirds have now achieved the feat two years in a row, having also defeated Wrexham in the final last year.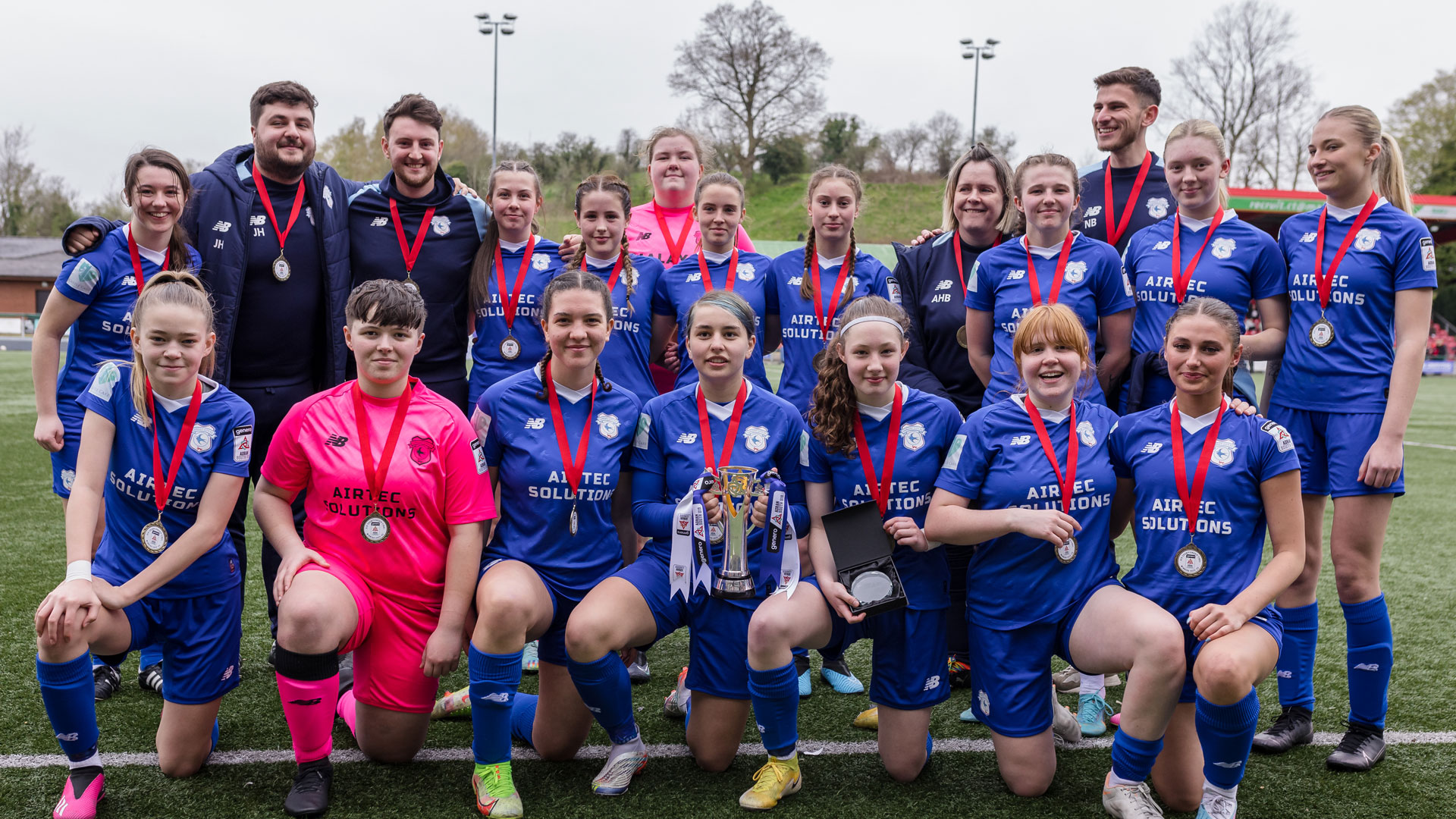 After the full-time whistle, coach Bushby expressed his delight following a fantastic victory.
"I'm just so proud," Noah began. "It's been such a long season, we've had to overcome a lot of challenges, but we've come through after working so hard. All the girls have put in so much effort and have taken in everything we've coached. They've got their reward by firstly winning the Adran South, but now becoming national champions, it's incredible. 
"It's tough to describe these games, because you don't know much about Wrexham, how they play and it's at a neutral venue. You can do as much research as you can, but ultimately, you have to focus on your own game and I thought we did that and executed how we wanted to play. The shape we played seemed to nullify them. Fair play to the players, they've put in a top performance."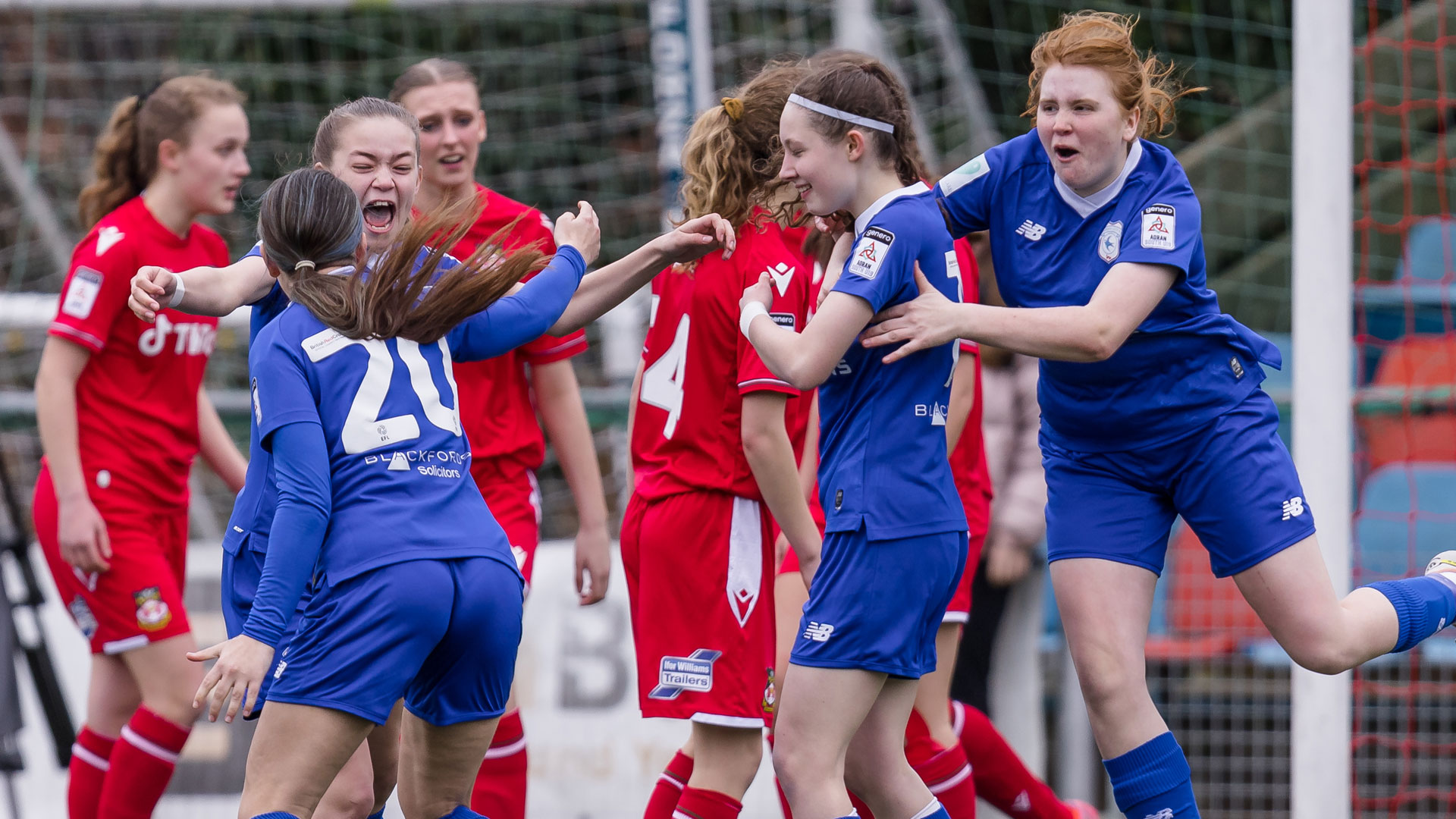 The success of the U19s has also been highlighted recently in a 2-0 win over Cardiff Metropolitan University for the first-team, in which four U19s players featured, including Payne, Olivia Basham, Megan Waite and Summer Bowen-Quirk.
Commenting on the potential of his players, Noah added: "There's no reason why days like today can't be a platform for players. You've seen the talent of the players here today from their performances, but in that game against Met, we had Olivia, who played for the U16s team last year, Lauren, who should be playing U16s football this year but has stepped up because of her quality, so the talent we have is exceptional and hopefully, they can keep pushing on be ready for when they're called upon to play for the first-team."