U21 Match Preview | Cardiff City vs. Bristol City
Academy
9th January
Cardiff City's U21 side return to PDL action against the Robins on Tuesday afternoon - 1pm KO.
The young Bluebirds are set to host the league leaders at Cardiff International Sports Stadium on Tuesday afternoon in their first match of 2023. Attendance is free for all who wish to attend, with Cardiff City TV also livestreaming the fixture from the official Cardiff City FC YouTube channel!
On a good run of form heading into Tuesday's clash, the Bluebirds are now set for their first league match since November 2022, following several Premier League Cup matches played throughout December.
With a busy run of fixtures to look forward to beyond Tuesday's return to action, City now have a chance to start the new year on the front foot as they look to host their Severnside rivals in the Welsh capital.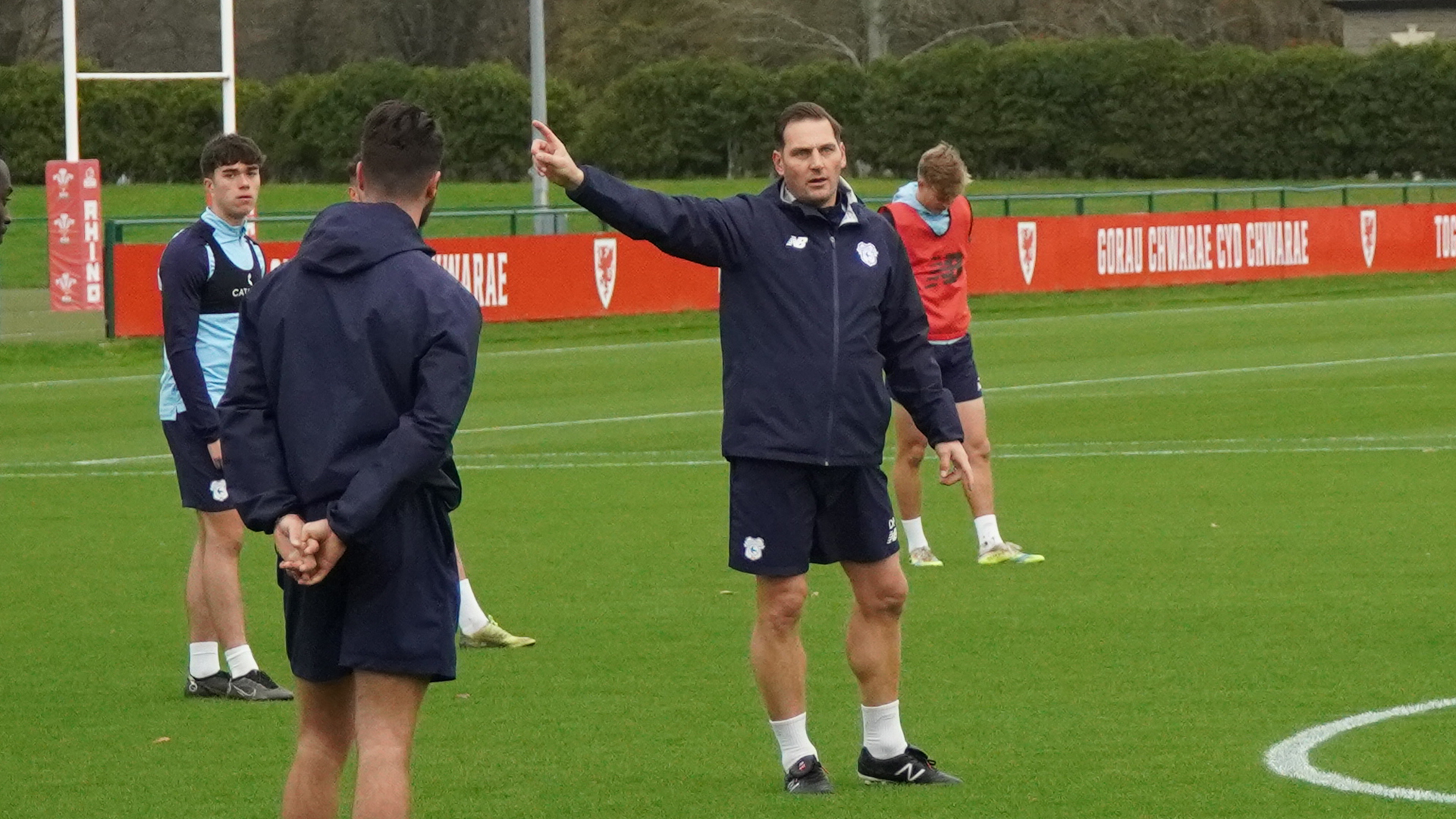 Ahead of kick-off, U21s Manager Darren Purse discussed the challenge ahead, which the league leaders are certain to bring:
"It's a derby, and the boys understand what they need to put right from our last meeting against Bristol City earlier in the season," Darren began. "We're looking forward to a tough game against a good side.
"They're top of the table for a reason; they're a big, strong side and when we played them at their place we weren't up to their levels on the day. It's something that we can't let happen in the game tomorrow.
"Going from this game we're then looking at a lot of travelling over the next few weeks, and we're going to make sure that everyone who is playing stands up to the challenge as we'll be relying on them throughout. 
"It's a tough run of fixtures starting with Tuesday's match, but that's football. We need to roll our sleeves up and deal with adversity when it comes our way."