U21 Match Report | Cardiff City 0-3 Watford
Academy
24th January
Cardiff City's U21 side fell to a 3-0 defeat against the Hornets on Tuesday afternoon.
Adian Manning's late brace was added to by James Collins' 90th minute lobbed effort, after the young Bluebirds had been able to make the most of their chances throughout the earlier parts of the encounter.
With Watford setting out strongly in defence and attacking on the counter throughout the first half, City forged chances through Eli King and Cameron Antwi's combined efforts in the middle of the park.
Xavier Benjamin was involved in early chances for the Bluebirds, as he headed wide from Jack Leahy's cross before later creating an opportunity for Isaac Jefferies with a lofted throughball.
Though dominant in possession throughout the first half, both sides went into the break level, with the match goalless.
Leahy's strike on the hour mark proved City's most clear-cut chance up to that point, though it was well-saved by Alfie Marriott.
Also trying from distance, Antwi's shot flew just wide of the post from a strike that otherwise saw Marriott beaten.
The visitors took the lead with 15 minutes remaining, as Adian Manning's shot from inside the area nestled its way in at the bottom left corner. The forward doubled the lead 10 minutes later, as he converted from the penalty spot following a handball from skipper Benjamin.
Collins added the third in injury time, with a lobbed effort from the edge of the area. The final whistle blew blew moments later, signalling City's defeat.
FINAL SCORE: CARDIFF CITY 0-3 WATFORD
Cardiff City: Dennis, Campbell, T. Davies, MacNamara (Semenyo 46'), Benjamin, Kenniford (Pritchard 81'), Jefferies (Spiers 71'), King, Zimba, Leahy (Wigley 60'), Antwi. Subs not used: Thomas.
Watford: Marriott, Andrews, King, Coyne, Mullins, Abbott, Hamisa, Hunter, Touray, Collins, Manning. Subs: Fraser Clark, Ortelli, Balogun, Delyter, Fankwe.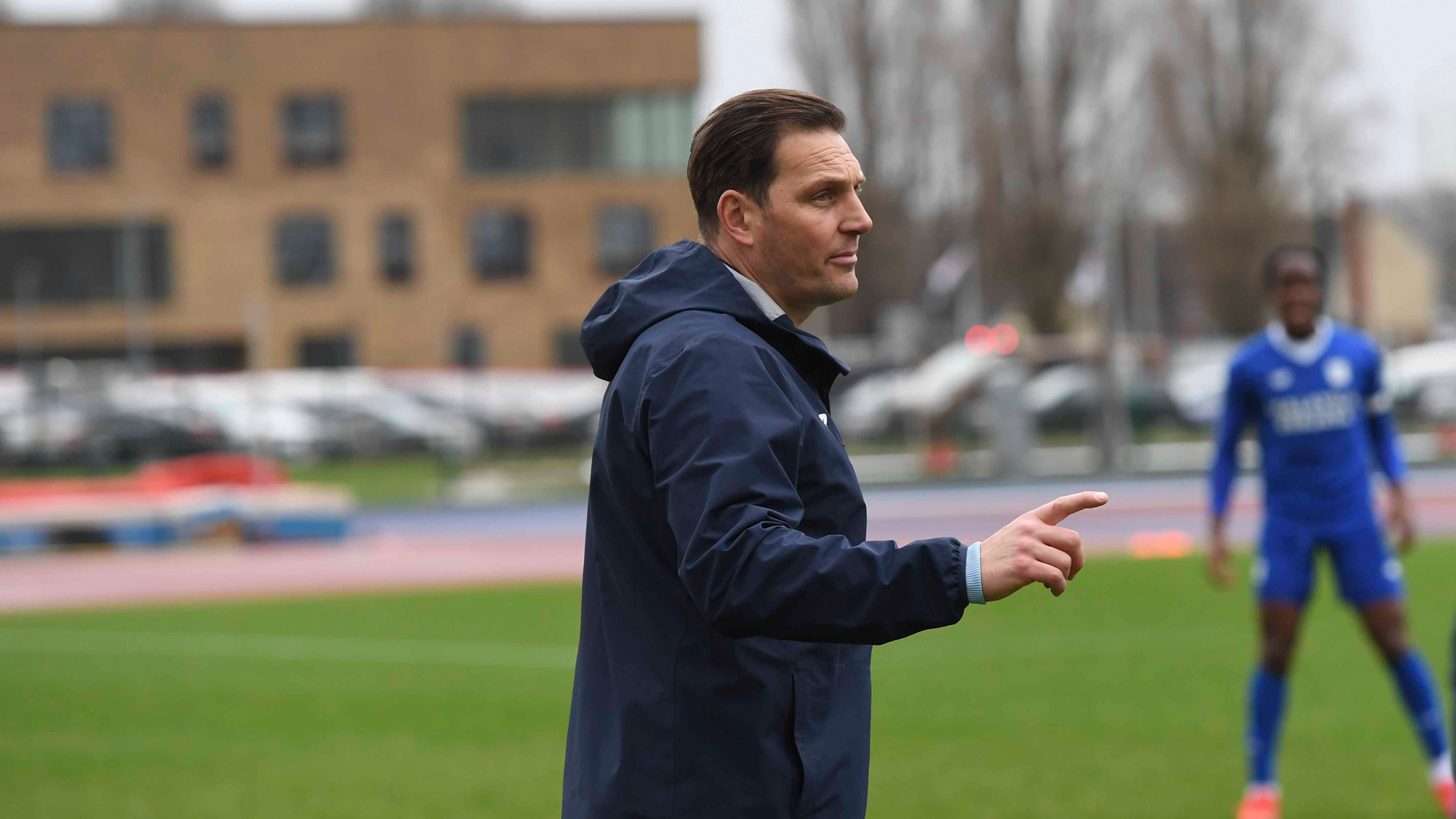 Following the final whistle, U21s Manager Darren Purse discussed the performance:
"I don't think we wanted it enough," began Darren. "In play and in possession we weren't good enough. We struggled today. Watford used the ball better than us, and took their chances when they came along.
"There was a complacency in the camp; when you look at where we are in the league and where Watford are, it looks like we thought we could just turn up and win the game. If you look at the side that we put out then we should have gone and won the game, but no football match is ever played on paper.
"We lacked everything that we needed to go out and win the match. It was a very poor performance, and I'm disappointed."