U21 Match Report | Fleetwood Town 4-1 Cardiff City
Academy
15th August
City's U21 side fell to defeat against Fleetwood Town on the opening day of the PDL.
Conceding three goals in the first half and another following the break, City found a sole goal to respond as they began the league campaign with a defeat away from home.
Josh Edwards, Theo Williams and Nathan Pond scored for the hosts ahead of the break, with Tom Hoyle finding the net after the young Bluebirds pulled one goal back in the second half.
Cardiff City: Dennis, Semenyo (Lawlor, 79'), Beecher (Johnson, 79'), Kenniford (Twose, 83'), Benjamin, Giles, Hughes, Colwill, Wigley (Jefferies, 71'), Zimba, Ashford. Subs not used: Thomas.
U21 coach, Matthew Bloxham, who managed the side on Tuesday afternoon, hopes that the defeat is a learning experience for the young Bluebirds
"It's a disappointing result, because we showed in the second-half more of what we can do," Matthew began. "I think we've learned a valuable lesson. It's a learning curve for all the young players involved.
"In the first-half, we didn't adapt to the demands of the game, we struggled to get up to people defensively and because of that, we then didn't get our possession gameplan going as much as we wanted.
"In the second-half, we imposed ourselves a lot more out of possession, so that meant that we could show more in possession.
"The players need to realise that in each game, there has to be a willingness to compete, both in and out of possession, from the very start. We don't want to be giving teams a head-start."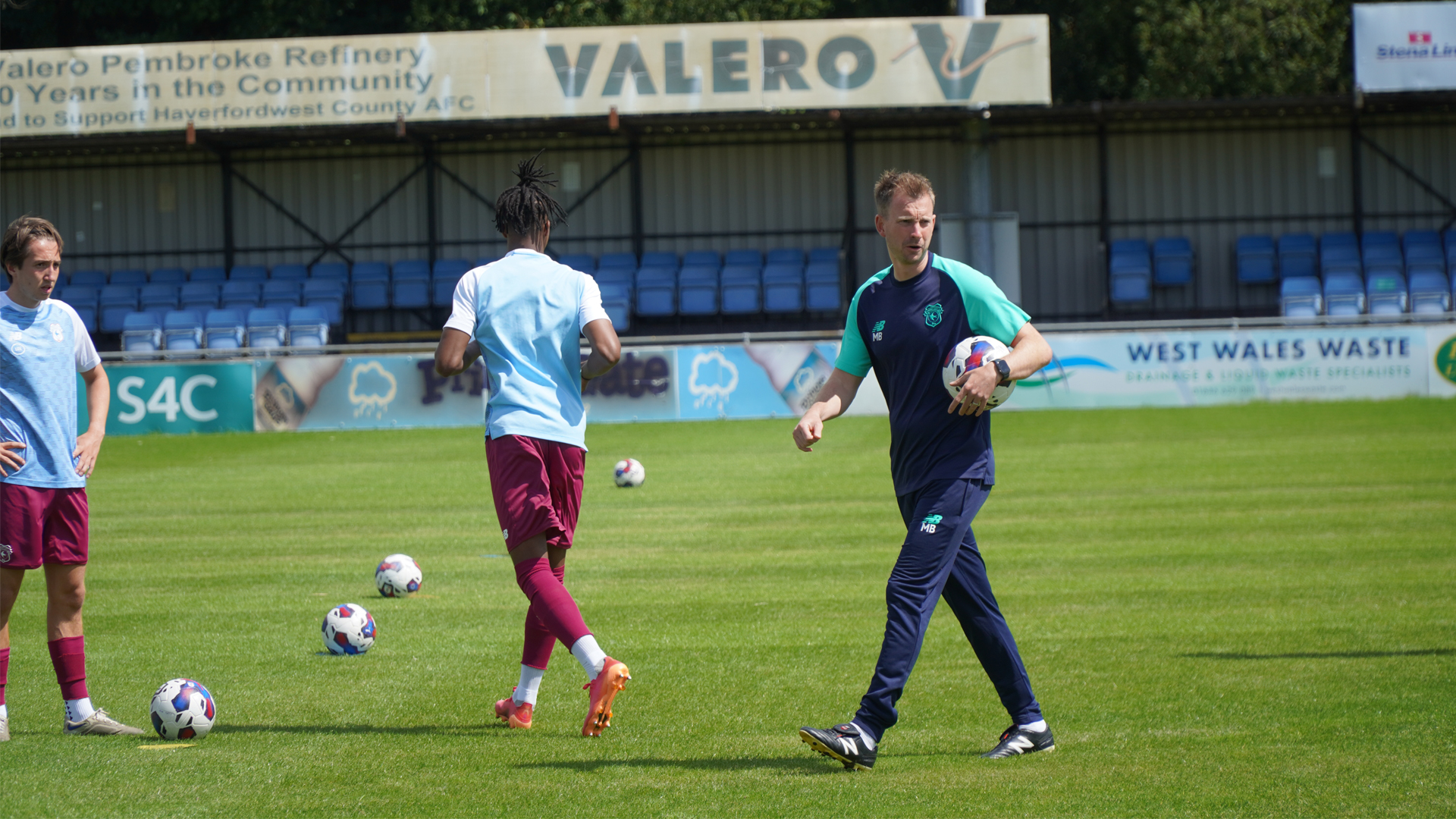 The young Bluebirds welcome Sheffield Wednesday to Cardiff City Stadium in their next league fixture on Tuesday, August 22nd.
Matthew continued: "Going into a two-game week next week against two northern teams, we should have learned how we want to start games and how we want to be imposing ourselves in and out of possession.
"We don't want to be easy to play against, we want it to be difficult. When we get the ball, we want to showcase our ability, and I think what today showed the boys is that in the second-half, we matched them, but what we can't do is start games like that.
"It should always be an honour for the boys to represent the Club at Cardiff City Stadium. That's what they're all aspiring to do and it's something that we're all looking forward to.
"This week has been a valuable learning curve for them in their development and hopefully, they can spin into a really positive performance for the fans."