U23 Match Preview | Ipswich Town vs. Cardiff City
Academy
26th October
Cardiff City's U23 side travel to face Ipswich Town on Tuesday afternoon, continuing their U23 PDL campaign - 12pm KO.
The Bluebirds will be led by City's U18 coaches Matthew Bloxham and Steve Jenkins on Tuesday afternoon, with the side looking to continue their impressive run of form established throughout the season thus far.
City's U23 side are currently at the top of the U23 PDL's South division table, having won all six of their fixtures since beginning the campaign with a 1-0 home victory over Wigan Athletic in August.
Last time out, the Bluebirds enjoyed a 4-1 victory at CCS over Charlton Athletic. Having stepped up to start for City from his regular spot in the U18 side, James Crole impressed with a hat-trick against the Addicks.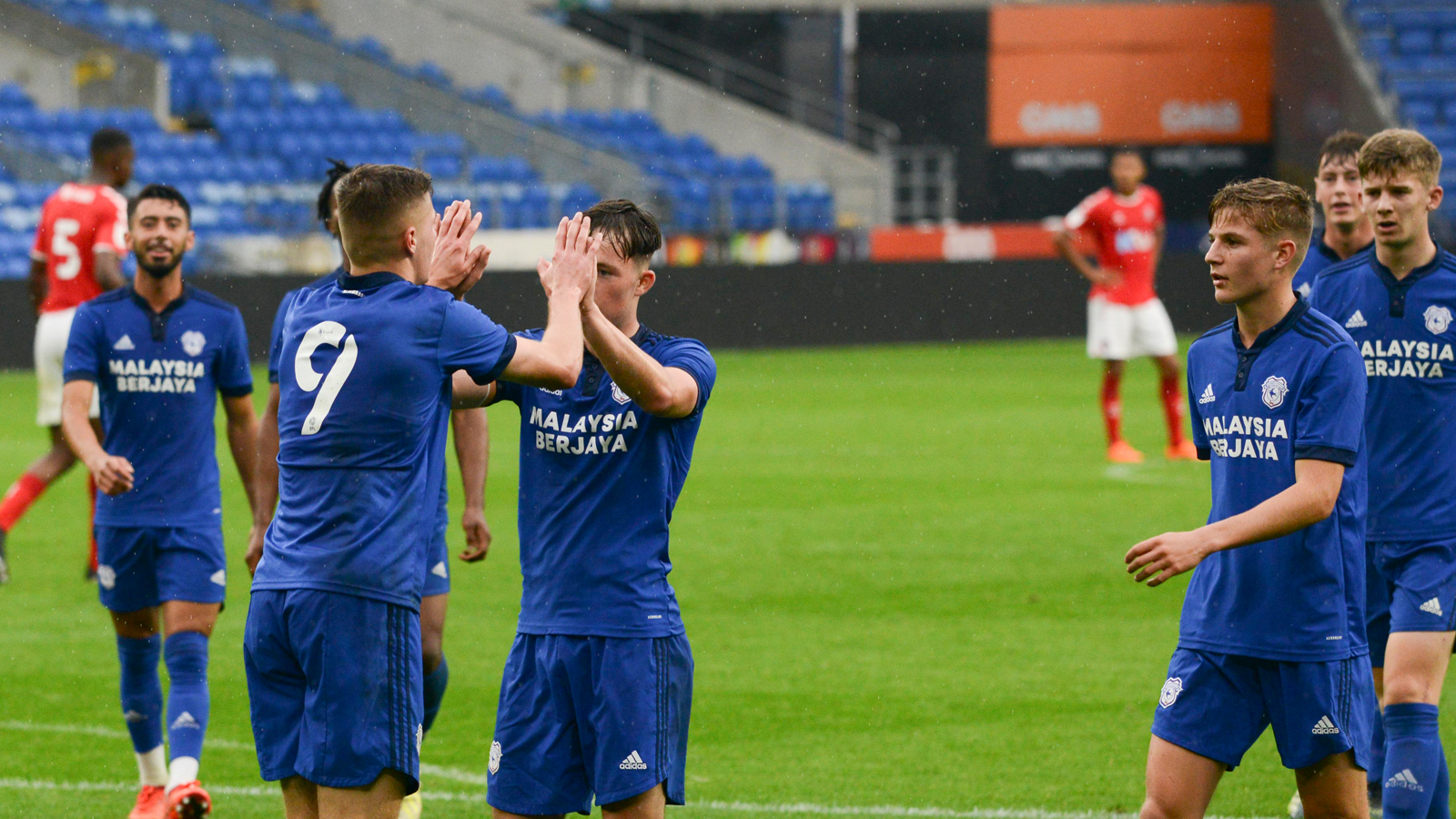 Ahead within two minutes of the match starting, James Crole doubled the lead with a well-placed header before the ten minute mark. Receiving a cross from inside the area, he smartly sent the ball at the near post, catching the 'keeper off-guard.
Adding to his tally moments before the half-time whistle, Crole broke through the defensive line with the ball at his feet, scoring from the 'keeper's initial save, which kindly rebounded at Crole's feet.
Only ten minutes into the second half, Crole secured his third of the afternoon, taking on a throughball before quickly dispatching it at the edge of the area, beating the 'keeper.
Ipswich Town's U23 side are currently in fifth place on the U23 PDL South division table, with ten points from six matches played.
The Tractor Boys most recently earned their first draw of the campaign in a tie that ended 1-1 at home against Barnsley, prior to that defeating Swansea City's U23 side 3-0 away from home.
Ipswich Town's U23 manager is former Tractor Boy and England international Kieron Dyer. Beginning his playing career at Ipswich before going on to play for the likes of West Ham United and Newcastle United, Dyer moved into coaching.
Initially serving as the club's assistant manager for the U18 side, following a brief departure he returned in October 2020 as U23 manager, leading the side to a second-placed finish on the U23 PDL South division table.
City's last meeting with the Tractor Boys resulted in a 4-0 home win in February, with Isaak Davies netting a brace alongside further goals from Kieron Evans and Roland Idowu.
Keep up-to-date with the latest from this fixture on Cardiff City FC Academy's official Twitter account!