U23 Match Report | Cardiff City 2-0 Barnsley
Academy
5th April
Cardiff City's U23 side returned to winning ways on Tuesday afternoon, with a deserved 2-0 victory over Barnsley.
Playing out the fixture at CCS, U23s Manager Darren Purse named a starting lineup that featured First Team players Dillon Phillips, Curtis Nelson and James Collins.
Following a tentative start to proceedings, with Phillips making a good save from a ranged free-kick inside the opening minutes, it was the hosts who eventually took the lead through Jack Leahy.
The forward scored his third goal of the campaign with a well-taken strike from the edge of the area, placing his shot well past the reach of 'keeper Daniel Jinadu.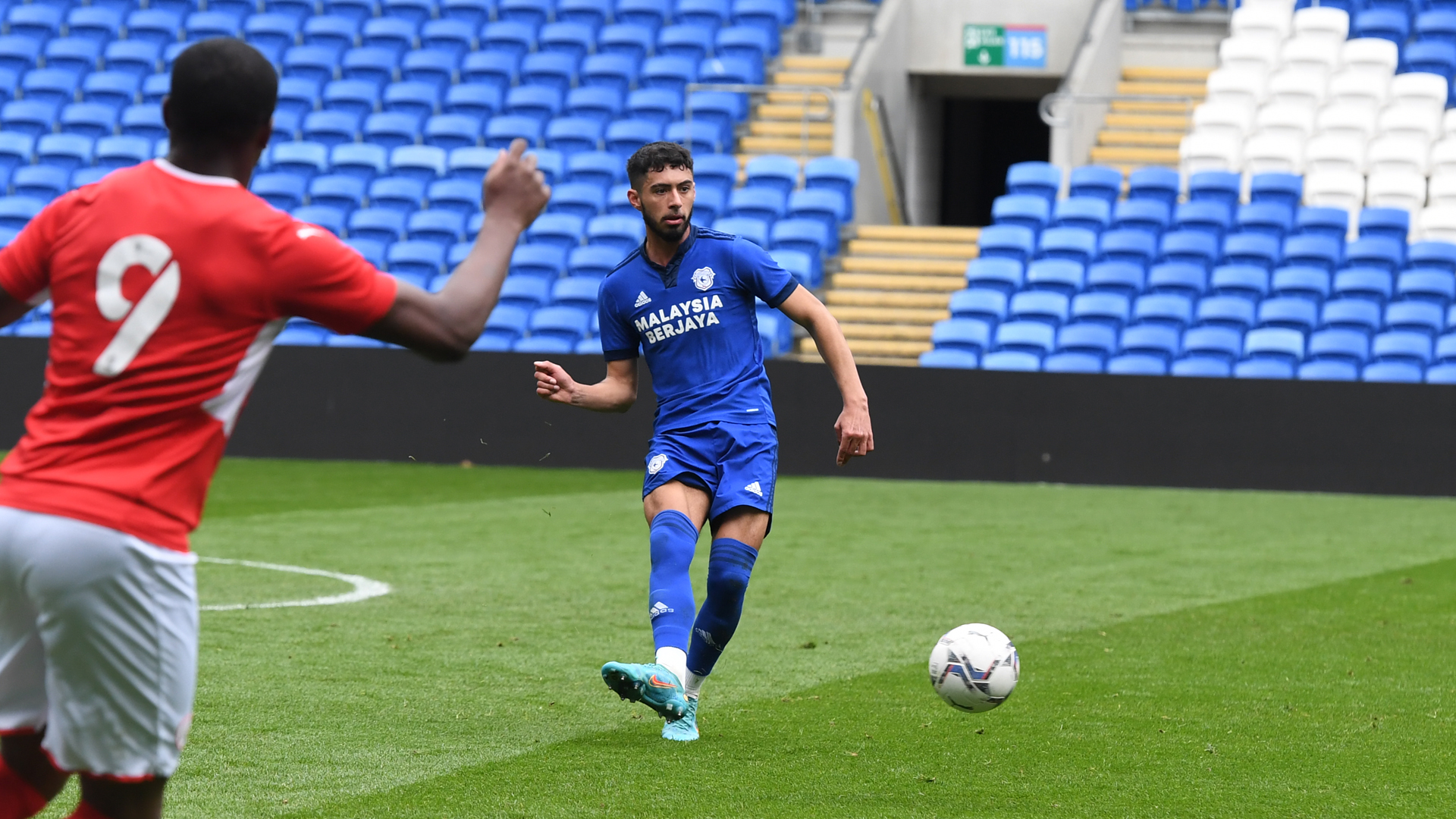 On the half hour mark, captain Oliver Denham did well to block Isaac Christie-Davies, who was set on striking from close range to gather a quick equaliser against the hosts.
Keeping City's backline well organised throughout the fixture, the Bluebirds held fast as the visitors sought a goal of their own, seeing out the first half ahead by a single goal.
James Crole very nearly doubled the lead for City in the opening moments of the second half, as he took the ball on towards goal by himself before getting a strong shot off, though it was blocked well.
Unable to break through the hosts' defensive line, Connor Hodgson struck from distance minutes later, only for his shot to be comfortably collected by Phillips.
Barnsley came close just past the hour mark, but Aiden Marsh snatched at his chance to equalise, and sent the ball wide of the mark.
Substitute Siyabonga Ligendza injected more pace into his side when he was introduced with 20 minutes remaining, and was a key factor in City's final goal of the afternoon.
Beating two men with the ball at his feet, the advancing forward slid through a well-weighted pass towards the onrushing Leahy, who crossed low for Collins to hit past Jinadu from close range.
With only two minutes left to play, the hosts held on to keep another clean sheet, and earn three more points for the tally on the U23 PDL South table.
U23 FINAL SCORE | CARDIFF CITY 2-0 BARNSLEY
Cardiff City: Phillips, Semenyo, Davies, Denham, Bakare, Nelson (Jones 60'), Jefferies, D'Almeida, Collins, Crole (Ligendza 70'), Leahy (Kenniford 89'). Subs: Luthra, Wigley.
Barnsley: Jinadu, Hassan-Smith, Hodgson, Benson, Ariely, Nejman, Hondermarck, Christie-Davies, Bremang, Hartley (Chapman 81'), Marsh (Sherlock 74'). Subs: Letheran, Pickard, Dyer.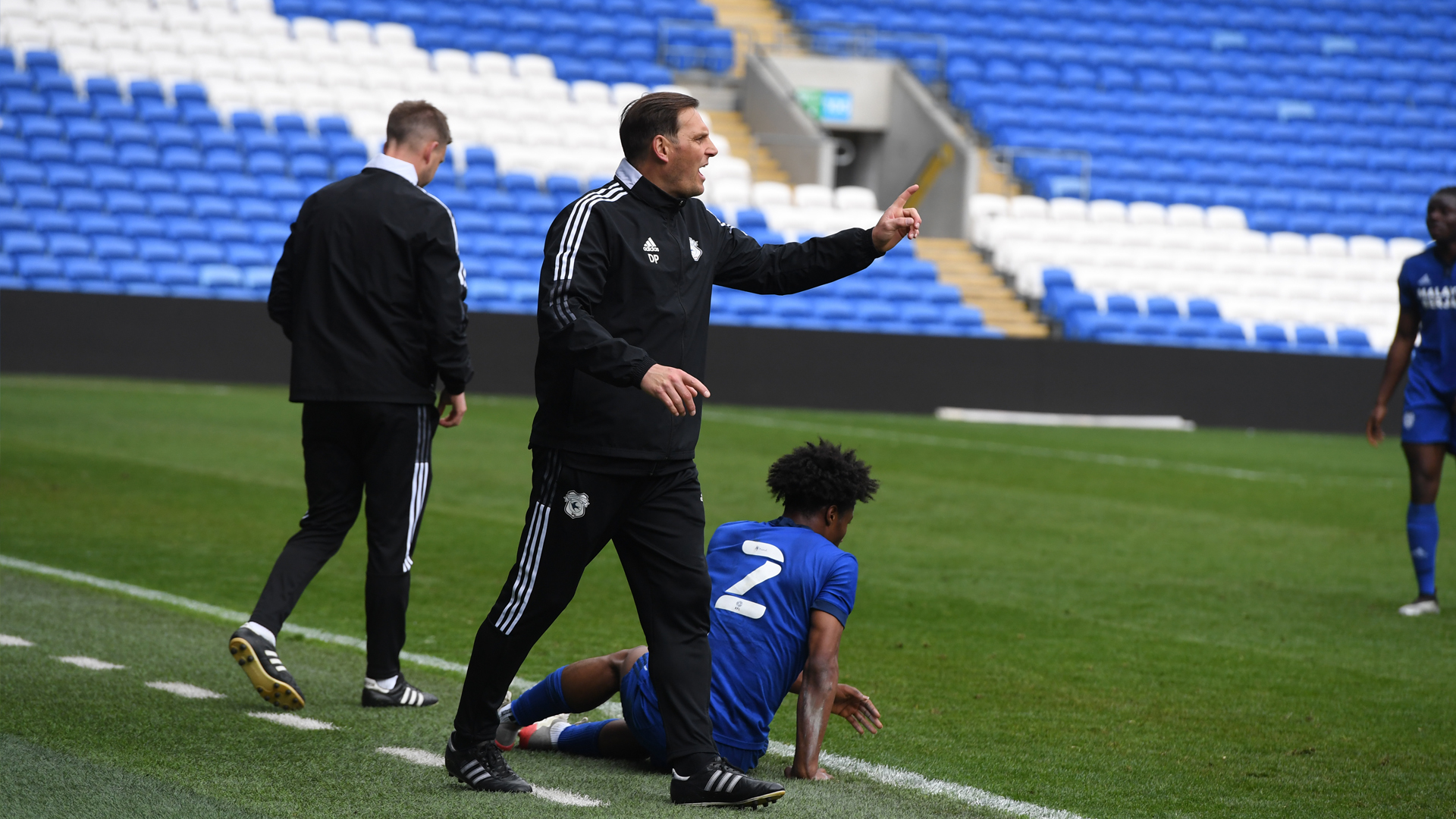 Following the match, Darren Purse spoke with Cardiff City TV to discuss the result:
"I'm delighted with a clean sheet," began Darren. "I thought defensively we were pretty sound. When you've got Nels, Ollie Denham who've had first team experience and Dillon in your back lines you've got a chance of winning the game and keeping a clean sheet.
"From that point of view, I'm pleased with that, I think we were a little bit wasteful in possession, the two moments of quality in the game were from us, and we ended up scoring two goals from it."
Goalscorer Leahy also spoke after the final whistle, adding: "It was good game from the team. The first half wasn't as good as the second, personally it wasn't my best performance but there were two moments of quality with the goal and the assist, so I'm happy with the win, and we'll see what happens in the next few games."