U23 Match Report | Watford 0-2 Cardiff City
Academy
11th March
The Bluebirds bounced back to winning ways on Friday afternoon, following a terrific away performance at Vicarage Road.
James Crole put City ahead with 15 minutes played, with Jack Leahy on hand to double the lead early in the second half.
U23's Manager Darren Purse made two changes to the side that started last time out against Bristol City, with Aidan MacNamara and George Ratcliffe replacing Ryan Kavanagh and Rohan Luthra, respectively.
The visitors started strongly and went ahead early on through Crole, who struck home well against the Hornets.
Keeping the hosts at bay once they'd established their lead, after the break the Bluebirds made another early impact, this time through Leahy.
The forward's finish resulted in his second goal in as many appearances for the U23 side, following his well-taken goal against the Robins last week.
With the blowing of the final whistle, the young Bluebirds had fought hard to earn another three points for their overall tally, continuing their U23 PDL campaign with an emphatic return to winning ways.
U23 FINAL SCORE: WATFORD 0-2 CARDIFF CITY
Watford: Angelini, Broome, Morris, Burchell, Andrews, Langston, Forde, Gosling, Cukur, Crichlow, Chikukwa. Subs: Baptiste, Lisbie, O'Brien, Blake, Janjeva.
Cardiff City: Ratcliffe, Semenyo, Davies, MacNamara, Bakare, Jones, D'Almeida, Bowen, Crole, Jefferies, Leahy. Subs: Rippon, Luthra, Schwank, Kenniford, Wigley.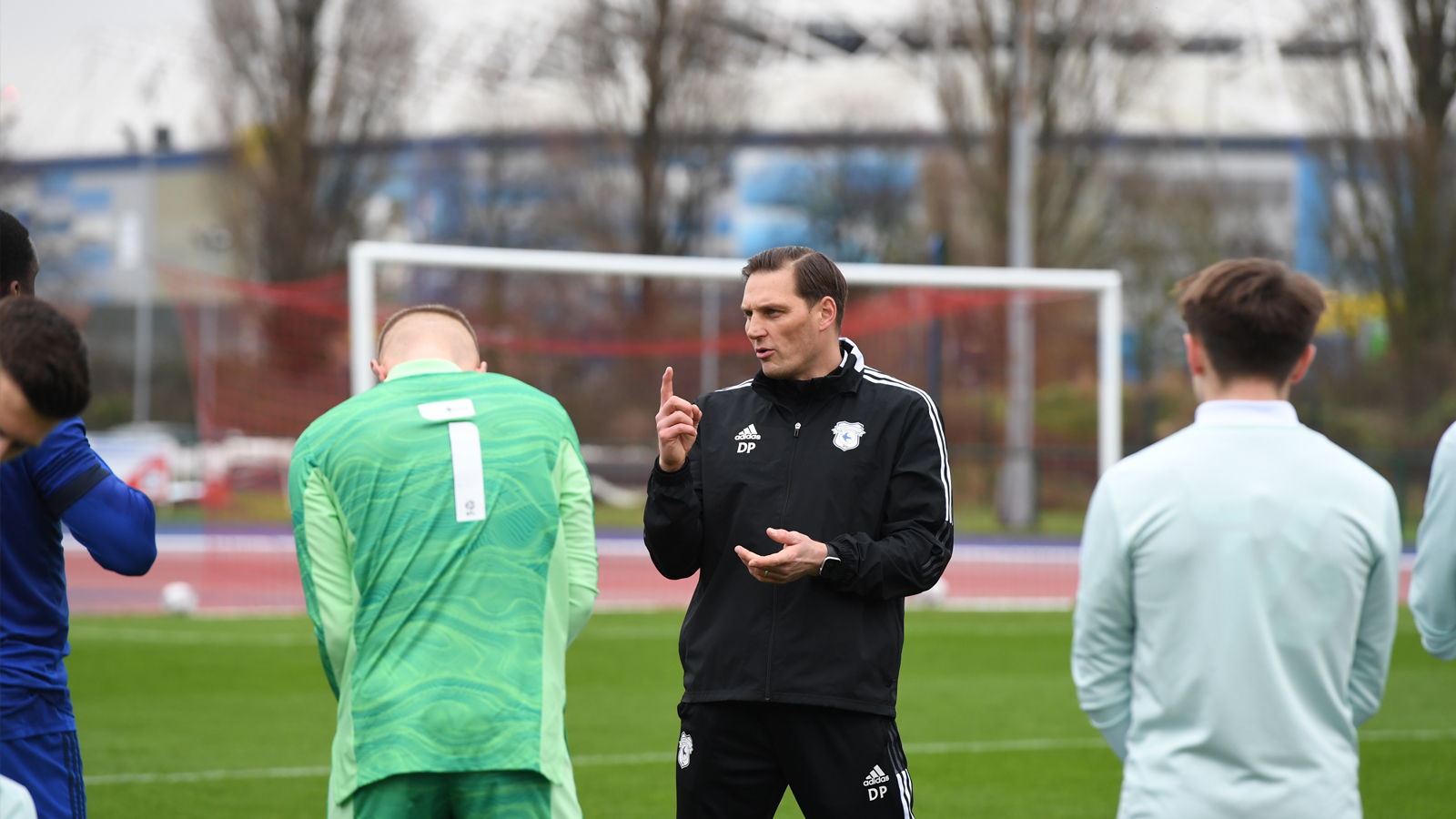 Following the final whistle, Darren Purse shared his thoughts on the performance from the young Bluebirds:
"The boys put in a really good performance today," said Darren. "They defended well when they had to, and put their bodies on the line.
"Every time we won the ball and went up the pitch it looked like we were going to make something happen, so overall it was a good performance from all of them.
"They dug in really deep, and coming out for the second half and scoring the second as quickly as we did killed the game off really well.
"If you look at the transition within the side, with players going off to play First Team football either for the Club or out on loan, this second half of the season has featured a new lot of players within the setup. 
"They're learning all the time, and it's a young team. When you look at players like Isaac Jefferies, who started today, he's a First Year Scholar, and you can forget at times that James Crole and Tom Davies are still Second Year Scholars despite their experience at this level.
"From that point of view, the future is bright for them, and of course there's full credit to the more experienced lads today; Taylor Jones, Ibrahim Bakare, Sam Bowen and Tavio [D'Almeida] really stepped up to perform. We'd earned a win from our last few performances, so it's good to get the three points this afternoon."