Catherine Walsh: We're back to doing what we love
Women
9th March
When forward Catherine Walsh was sadly withdrawn early in our game against Aberystwyth Town Ladies in late-November, she wouldn't have imagined being available for our next clash, especially after being diagnosed with a broken arm.
However, after fixtures were halted for over three months, the Bluebirds return this Sunday against Abergavenny Women – and the striker is available for selection.
"They say if you're going to get injured at any time make sure it is a good one," Catherine began. "I didn't really expect when I got injured for the league to get months off - and then the week you're cleared, football is back.
"The timing is perfect. I'm lucky as well that we've got other girls back as well. We've pretty much got a full squad now apart from one long term injury. It has been sharp in training this last two weeks. Everyone has been buzzing to be back."
She continued: "The first couple of weeks were tough as I wasn't sure if I was going to have surgery or not. The third week, it was decided I would. I was back in a cast for six weeks post-surgery. The first couple of weeks rehab was basic but after that I've been able to do everything I've not needed to use my arm for. It's been good that I've still been able to use my legs and stay fit alongside it. I have to thank the medical team and Rich Hughes for their help and support."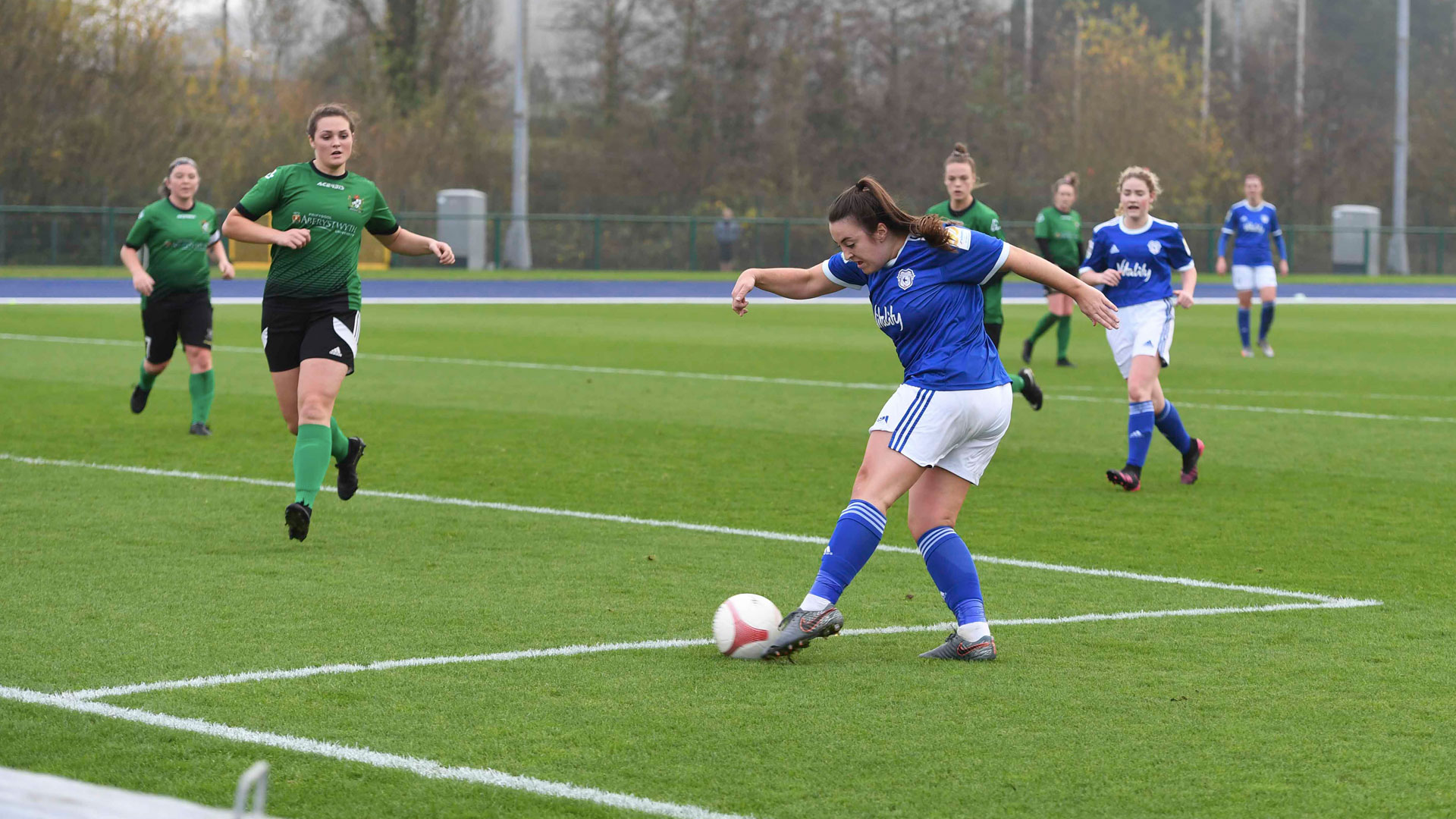 The Bluebirds suffered with injuries before the enforced break. Catherine looked at the positives this introduced, praising the younger players who came into contention.
"Credit to the U19s, they've all stepped up when called upon, even though it was most of their first experience at first team football.
"It's pushing for positions now. Everyone is pushing hard and wanting to play. It is great having such a competitive squad."
Walsh played alongside one young player in particular for much of the first half of the campaign. Fellow attacker Phoebie Poole is the current top scorer for the campaign at just 16-years-old. Catherine added: "She's come in all guns blazing. You wouldn't expect her to be the age she is. She's adapted well to the squad and environment and before the break was playing like she's been at the top level for some time.
"It is nice to have someone like her playing alongside me in attack. She works hard, she gives everything for the team and she's definitely one to look out for in the future."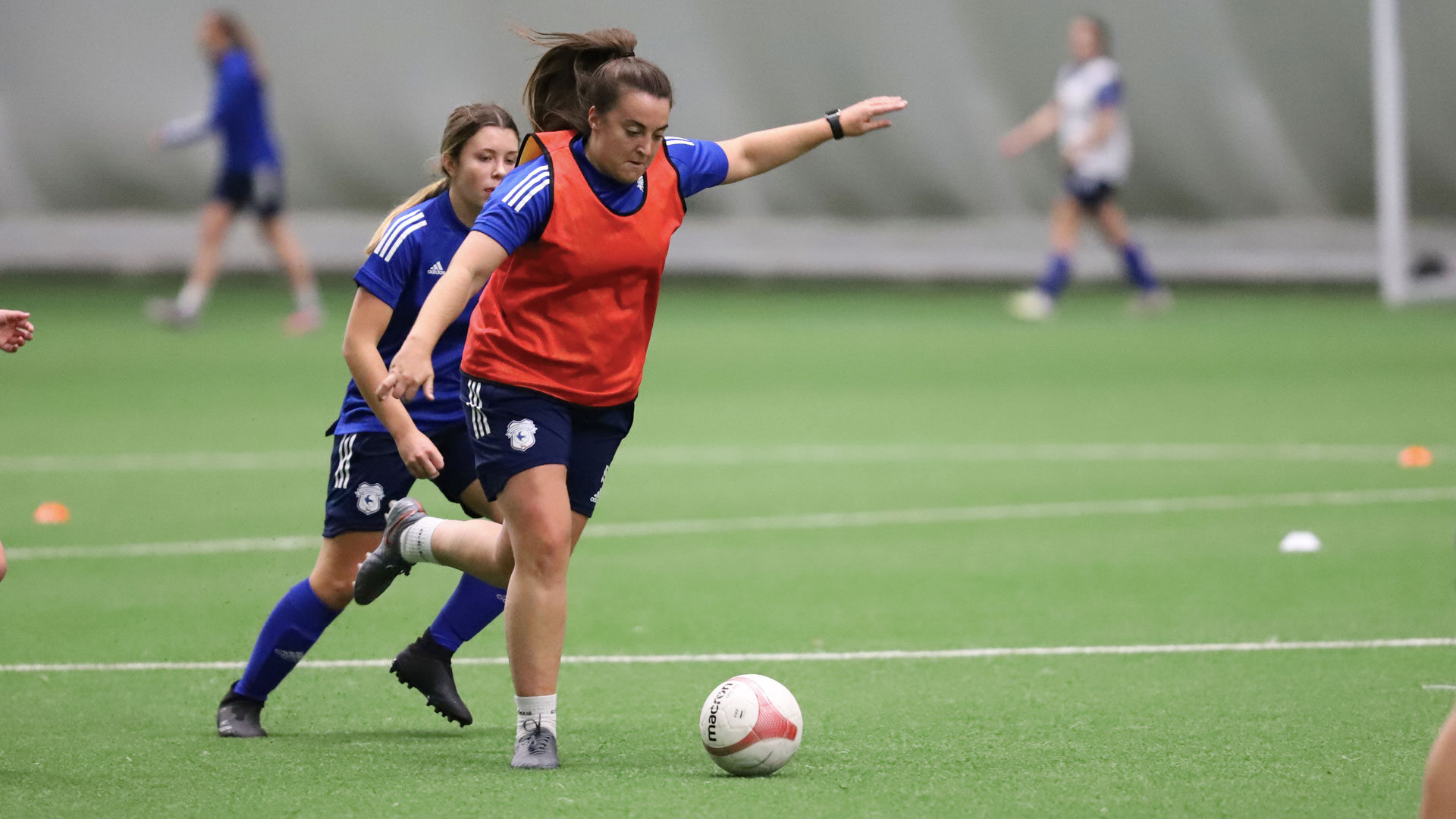 The schedule for the Bluebirds will see at least 12 games played between March and the end of May, with a number of double game weeks required.
"It is going to be hectic," Catherine added. "Mid-week games as well. Most of us have full-time jobs or are studying as well as playing football but we're back to doing what we love. It is what we want to do. The more games, the better.
"We'll be going into every game raring to go. We'll be pushing every single game to compete and finish as high as we can."