FA Youth Cup R3 Report: Cardiff City 1-2 Watford
Academy
8th December
Cardiff City's U18 side narrowly lost 2-1 to Watford in the FA Youth Cup Third Round at Cardiff City Stadium on Wednesday evening, with James Crole netting for the Bluebirds..
Four changes were made from last time out on a chilly night in the Welsh capital, as Tom Davies, Jac Clay, Crole and Cian Ashford started.
The game got off to a tight start and the Hornets were first to try their luck after seven minutes. Jack Grieves shot low from distance, but his effort went wide of goal.
Both sides looked to break quickly in attack, but with a compact midfield and resilient defences, no real opportunities arose for the remainder of the first-half.
After the interval, City came out firing in search of the opener, and nearly found it two minutes in. Forward Ashford's strike from within the area was destined for goal, but was deflected narrowly wide.
The hosts went close again with 58 minutes on the clock. Caleb Hughes made a superb run before unleashing a ferocious shot, which was stopped by Alfie Marriott in the Watford goal.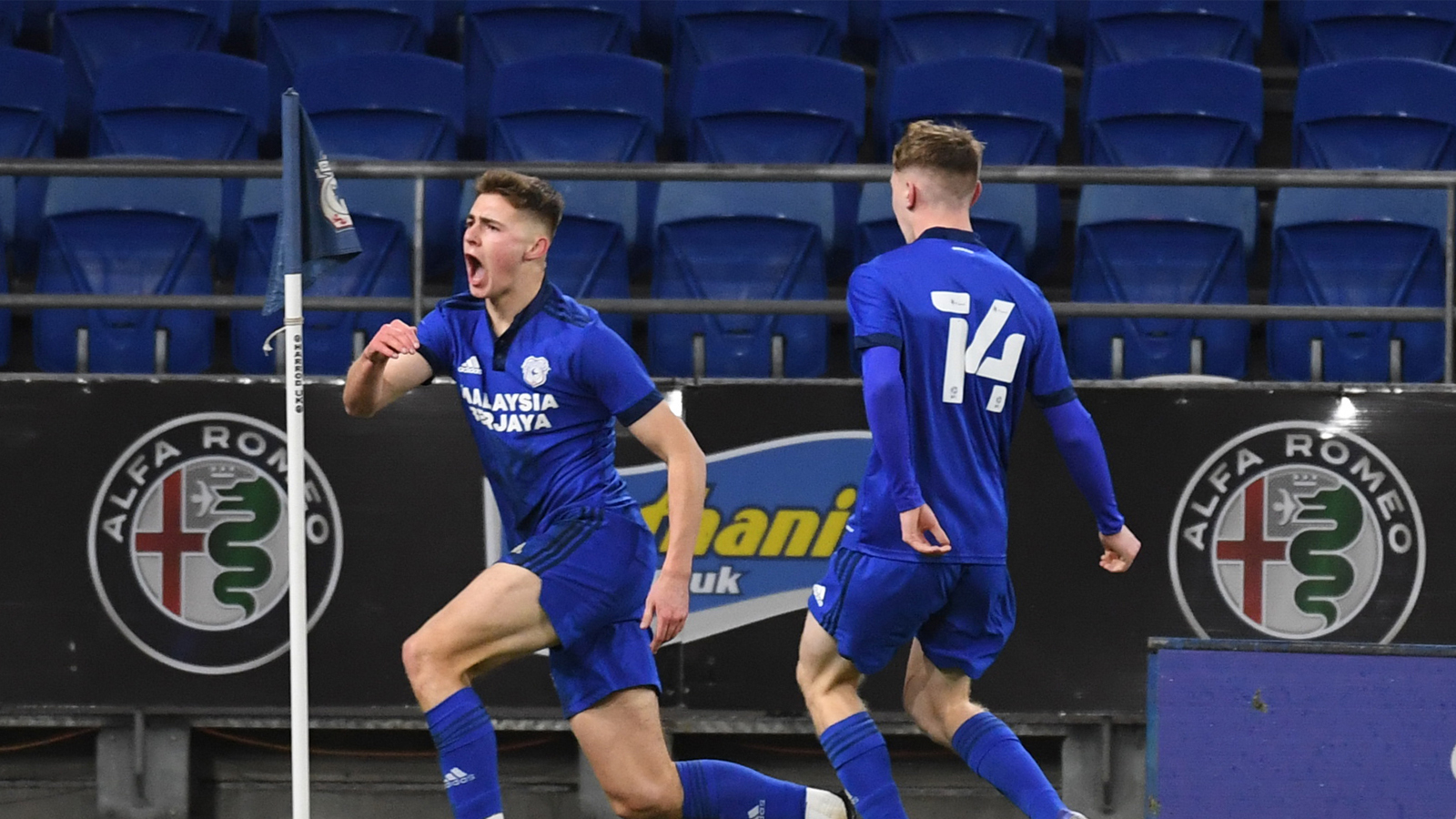 The Bluebirds' constant attacking pressure paid off after 67 minutes when they took the lead. Off the back of wonderful through-ball from playmaker Ashford, Crole shrugged off a defender and finished coolly.
The visitors hunted for an equaliser from the restart, and were rewarded four minutes later. Shaqai Forde found the net from close range, despite strong pressure from the onrushing Jake Dennis.
City nearly took the lead again with 78 minutes played. Rhys Schwank strode along the right flank and cut into the area, but his attempt from an acute angle was kept out by goalkeeper Marriott.
Inside the final ten minutes, the Bluebirds were twice denied a winning goal. 17-year-old Ashford and attacker Hughes both saw their efforts saved by stopper Marriott within the space of two minutes.
Watford managed to find what proved to be the winner with one minute of the 90 remaining, as Adian Manning netted. City couldn't find a leveller in the final minutes, and unfortunately exited the competition despite a great team effort.
U18 FINAL SCORE: CARDIFF CITY 1-2 WATFORD
Cardiff City: Dennis, MacNamara (Keeping 46'), Davies, Rippon, Clay, Crew, Schwank, Hughes, Crole, Ashford, Mpadi (Jefferies 83').
Subs not used: Coomer, Spiers, Jones, Kenniford, Fleming.
Watford: Marriott, Andrews, Balogun, Manning, Abbott, Hall, Kyreece Lisbie, Grieves (Smith 90+1'), Adeyemo, Forde, Blake.
Subs not used: Macaulay, Batzelis, Benn, Kyrell Lisbie, Davis, Akomeah.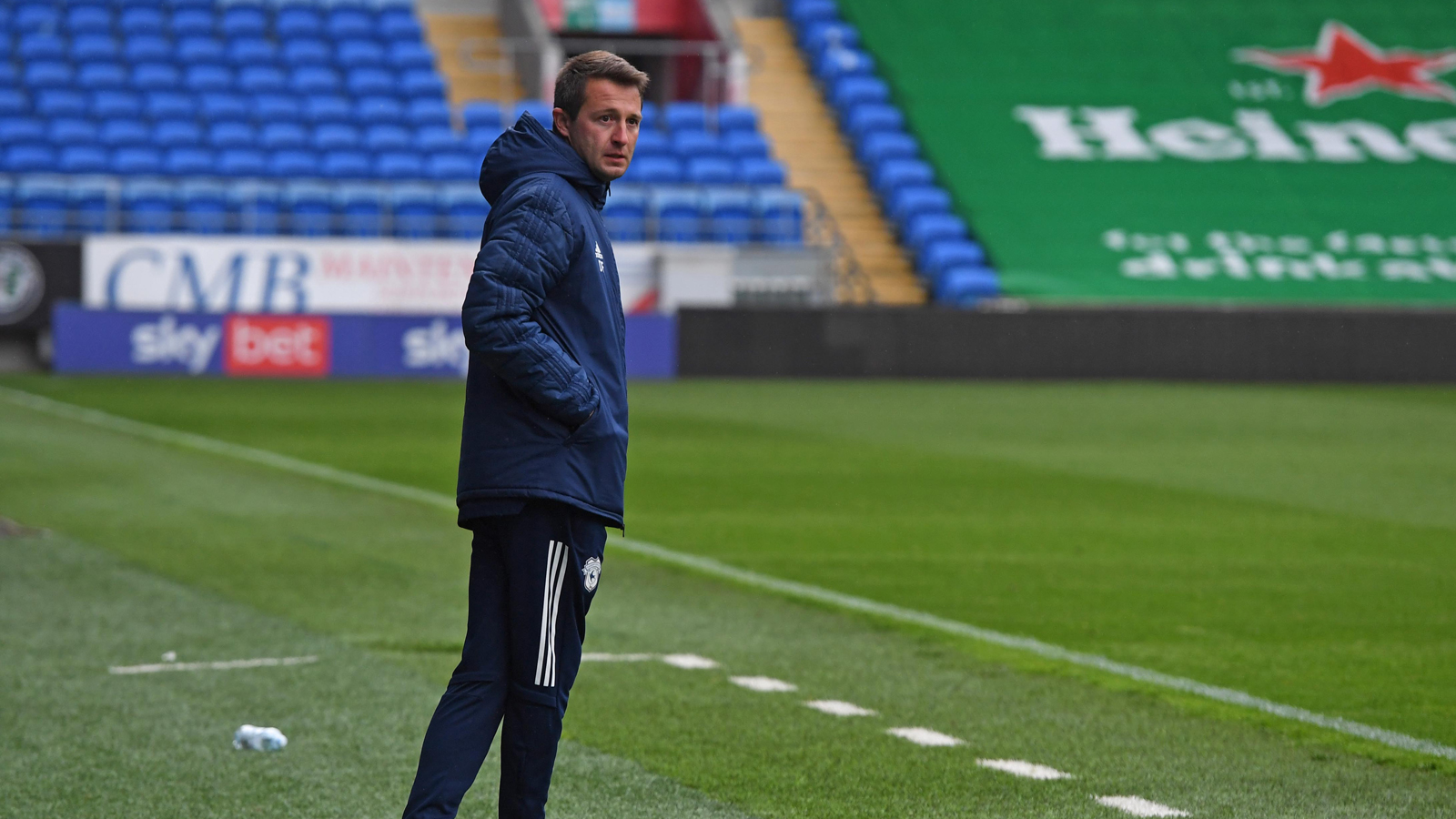 U18 Reaction | Dane Facey
Coach Dane Facey shared his reaction after the final whistle, with his team's determined efforts not getting the rewards they deserved against Watford.
"We're disappointed," said Dane. "We struggled to get into our rhythm and intensity in the first-half, and were quite passive at times, but I'm really pleased with how we responded in the second-half. We created a lot more and playing much further on the front foot.
"We made some errors for the goals, but they were my mistakes as I encouraged the lads to play with freedom and take risks.
"James Crole does love a Youth Cup goal, and I thought he took his finish really well. We definitely connected the attacking patterns more in the second period, and influenced the game with further urgency in attack."
He concluded: "Credit to Watford, I thought they played really well and are a tough team to come up against - congratulations to them on the win."
Photo credit: Watford FC