Harris pre-Blackburn | We have to be at our best
Interviews
1st October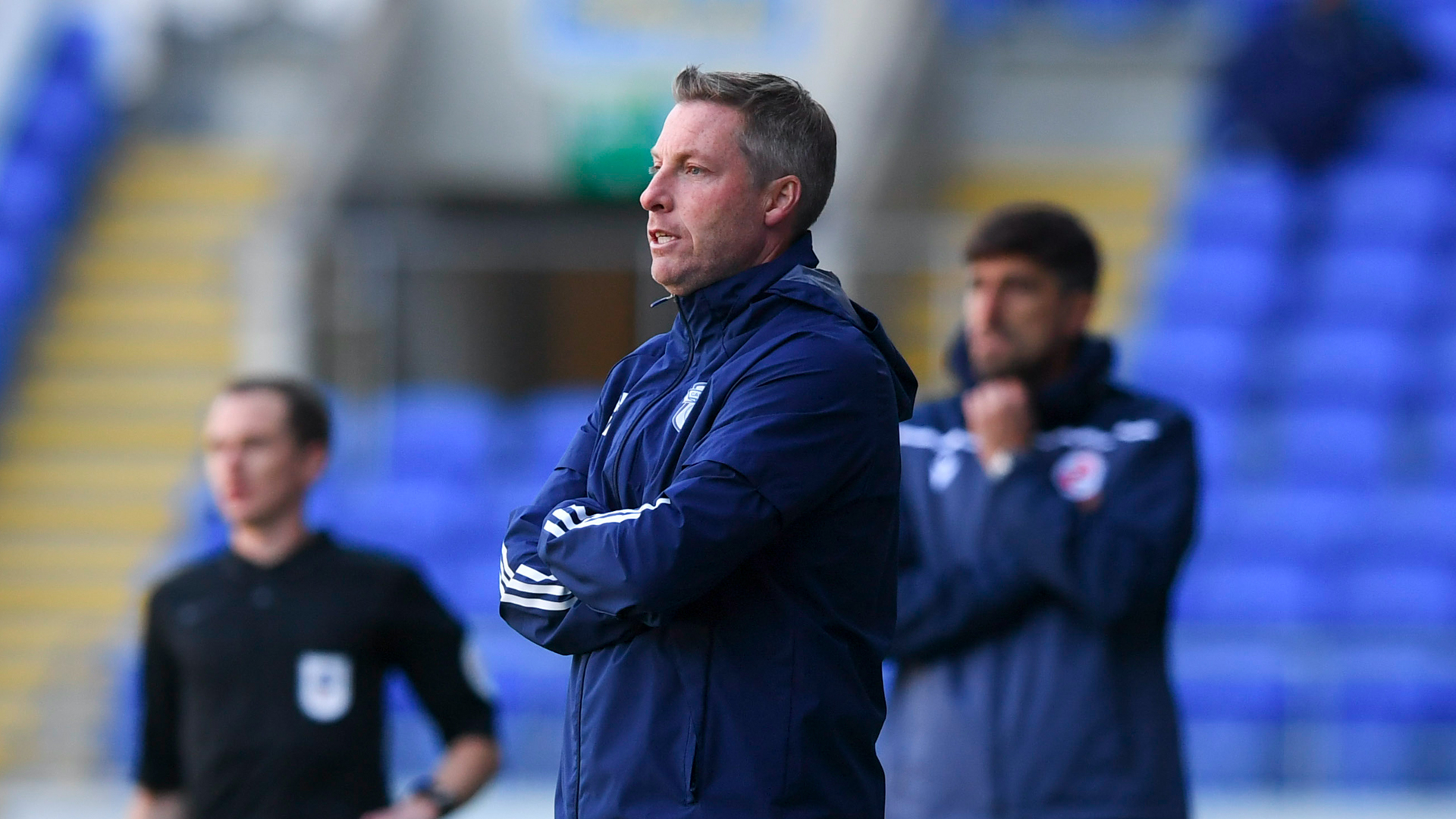 BLACKBURN PREVIEW | HARRIS
The Bluebirds take on Blackburn Rovers this weekend as they look to get more points on the board before the upcoming international break.
Ahead of Saturday's fixture at Ewood Park, City manager Neil Harris spoke to the press and media, with his sights firmly set on recording consecutive victories on the road. 
"If you have two games where you don't win at home, then you have to pick your points up away from home." Neil began.
"When things haven't started great in a game or you have a quiet spell, you want the fans to get behind you and they're not there at the moment. 
"We're really missing the fans. When you need that lift, you're not getting it. But it's the same for everybody, and I think that is ultimately why you're seeing a lot more away wins and draws now."
The Bluebirds face a Blackburn side who have won their previous two Championship fixtures, setting the scene for a hard-fought contest at Ewood Park. 
"Blackburn have been in good form in the last couple of weeks and scored some goals," continued Harris. 
"They've got some good players, they've got an attacking intent about them, and some continuity in the squad from the summer. In Adam Armstrong, they've got a top striker at this level, so they're a dangerous side at the moment.
"We're getting better, but we have to turn it into wins. And ultimately, that's what you're judged on in football: winning games.
"Getting into the final third is not the issue, and we've had a lot of chances from set plays. It's that creative edge and spark around the box. We've had it in moments, but not sustained periods over the course of 90 minutes."
Finally, Neil spoke about the importance of building momentum during the campaign, drawing inspiration from our post-lockdown run of form which helped to ensure a Play-Off place last season.
"Other teams have started like a steam train, but it will even itself out over the season," he added. 
"We did after lockdown but we have to find that momentum quickly and we have to find it from within ourselves. 
"That comes from me, getting the training right and the team selection right. And then the players, finding it within their hearts and heads to make sure they are at their best as well."
"Now, we look forward to Saturday – I can't wait for it."