Matchday Guide | City vs. AFC Bournemouth
Club News
17th September
Make the most of your matchday by reading the information below before travelling to CCS this Saturday!
Cardiff City vs. AFC Bournemouth. Saturday, September 18th, 2021. Kick-off: 3pm
Tickets
Tickets for City's match against the Cherries are available to purchase now! Click here to secure your seat.
Supporters are advised to download their tickets for this fixture ahead of entry to CCS. The Ticket Office will be open from 10am until half-time. If visiting the Ticket Office on Saturday before kick-off, please note that the preferred method of payment is by card, and supporters are asked to arrive as early as possible, taking possible queue times into consideration.
Find full 2021/22 Match Ticket pricing below, with Saturday's match against AFC Bournemouth listed as a gold category fixture.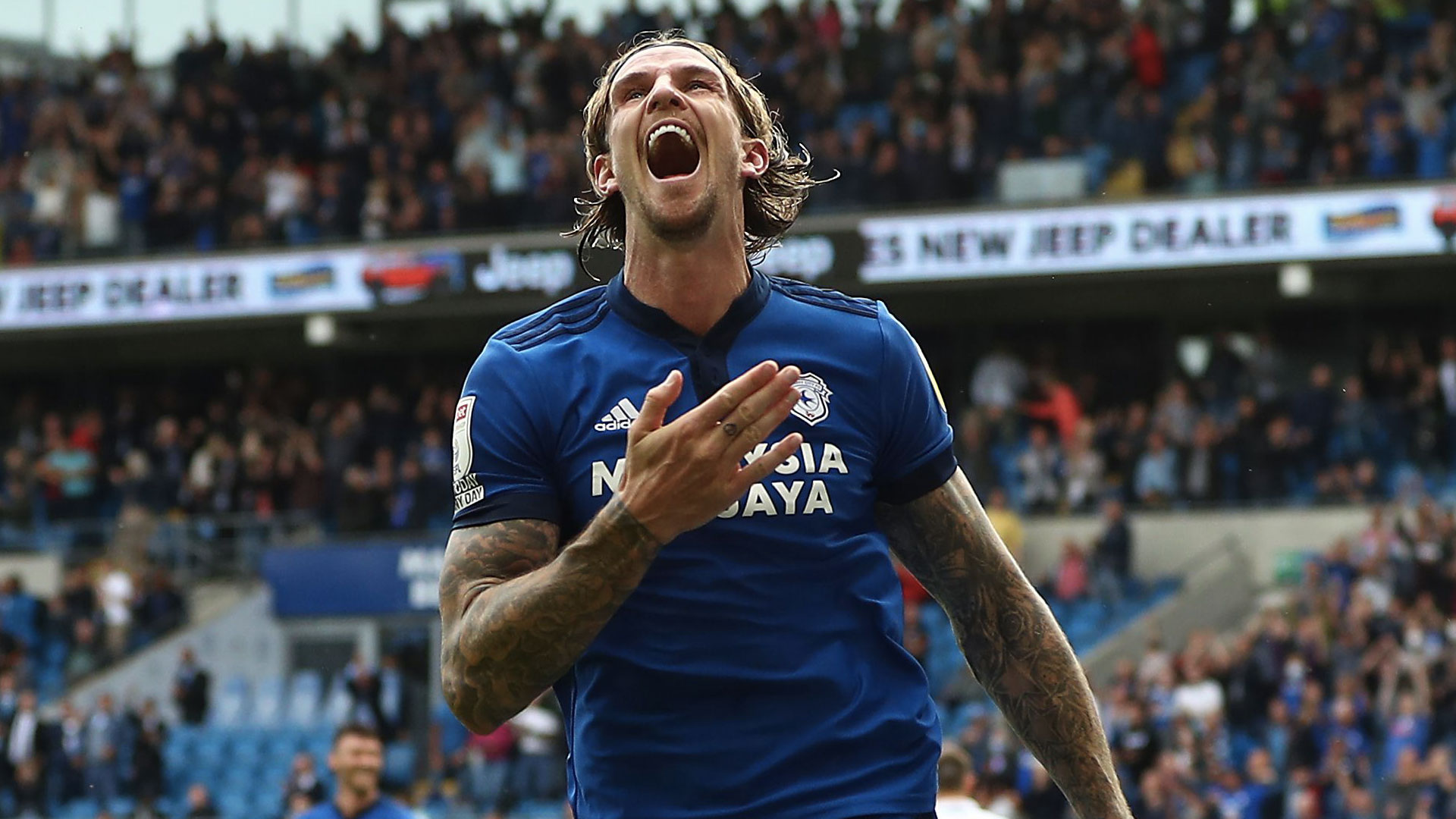 Listen live with Cardiff City TV!
Cardiff City TV will be bringing you the latest from CCS as City host the Cherries on Saturday afternoon.
Supporters based in the UK can purchase Audio Passes covering this match only for £2.50!
In respect of domestic streaming, the EFL has returned to the position as was prior to the pandemic when the live broadcast or streaming of any match in England, Wales and Northern Ireland is prohibited between the hours of 2:45pm-5:15pm on Saturday afternoons.
However, supporters in the UK can purchase a Monthly Audio Pass to listen in for just £5! For audio throughout the season, purchase an Audio Only Season Pass for £45.
In addition to Saturday's fixture, supporters in the UK can purchase a Monthly Audio Pass to listen in for just £5. For audio throughout the season, purchase an Audio Only Season Pass for £45.
Overseas supporters can watch City's clash with AFC Bournemouth live on Cardiff City TV by grabbing an International Match Pass for just £10! International Match Passes for the fixture begin before kick-off, with exclusive pre-match coverage presented by Cardiff City TV.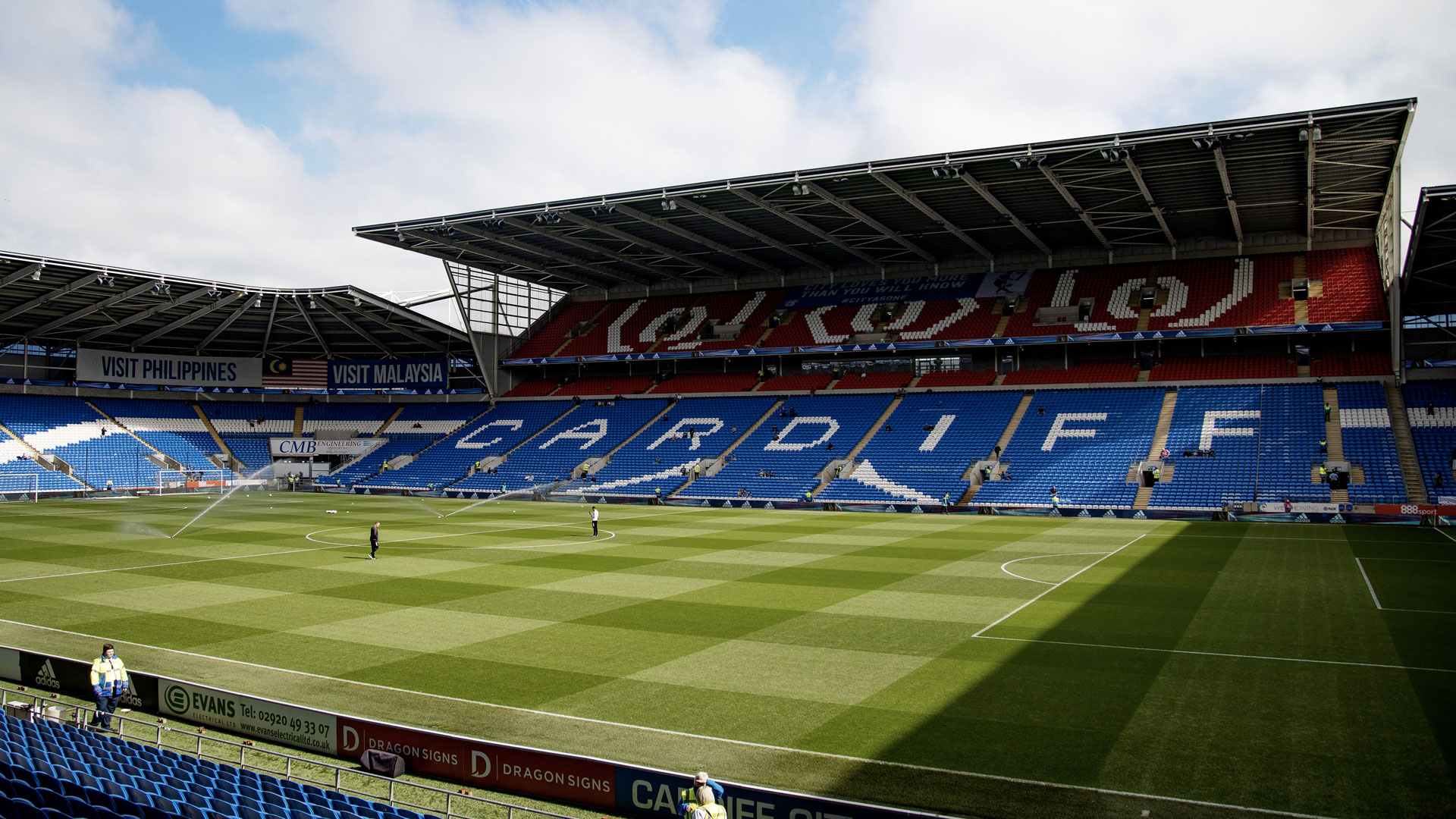 Arriving at CCS
The gates at CCS will open at 1:30pm – 90 minutes before kick-off against the Cherries.
With heavy traffic expected on Saturday morning, supporters are encouraged to arrive in good time, so as to enter the ground as easily as possible, and arrive ahead of kick-off at 3pm.
Limited matchday parking will be available on a first-come, first-served basis at £10 per car. Payments will be cash only and car parks will close 30 minutes before kick-off.
Please note, Cardiff Council have introduced new parking restrictions in the vicinity of CCS, which can be found here.
Please note: While Welsh Government regulations state that face masks are not required in outdoor settings or hospitality (including concourses) Cardiff City FC requires face masks to be worn while entering the stadium and queuing at food and beverage kiosks and toilets. It is a recommendation only that face masks are worn at other times. Click here to read the Supporter Code of Conduct for the 2021/22 Season.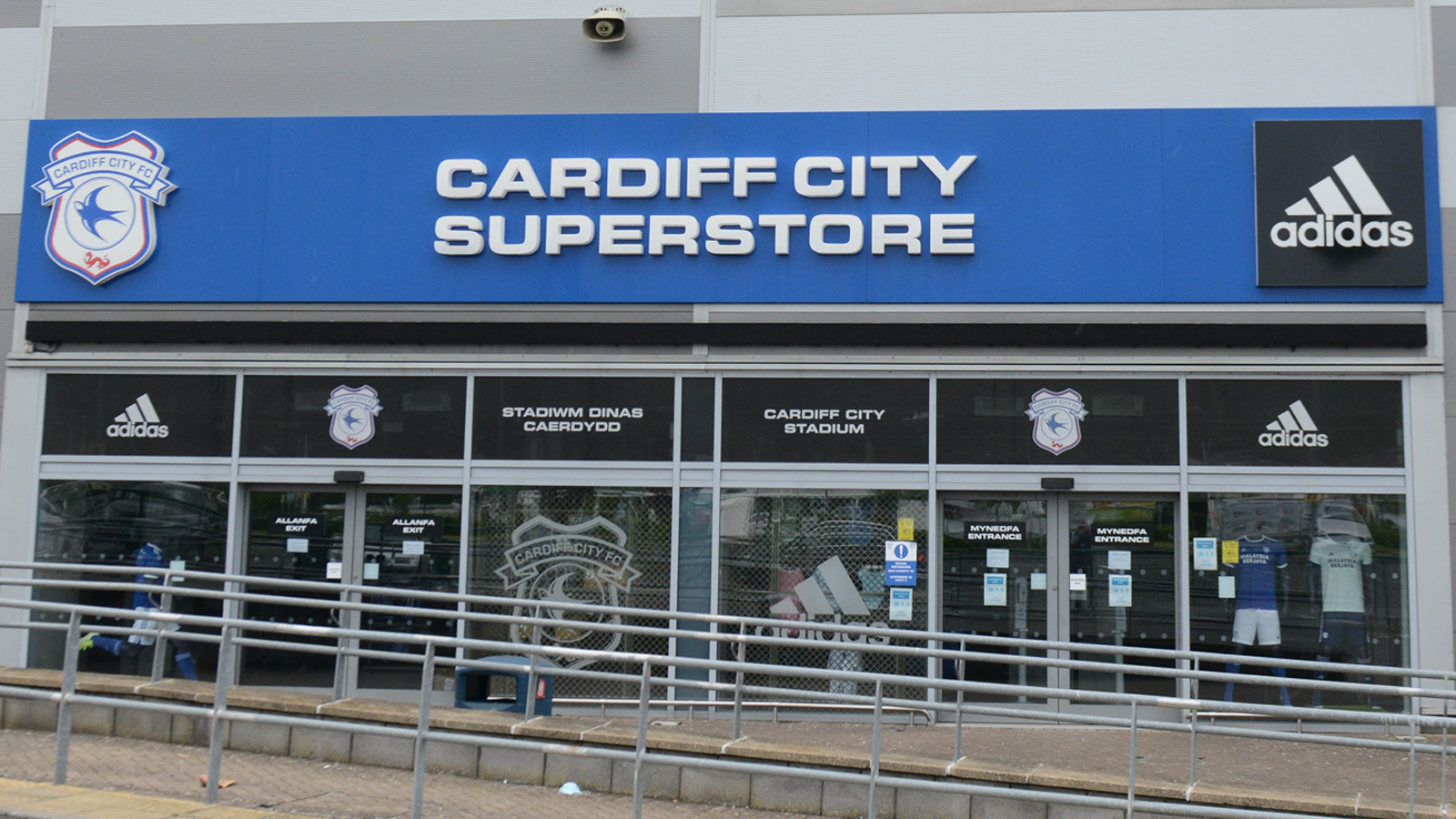 Cardiff City FC Superstore will be open on Saturday morning from 10am, remaining open until kick-off, giving City supporters plenty of time to visit before entering CCS! The Superstore will then reopen for half an hour post-match.
Please note that the Superstore will be operating by card payment only at this time.
Our 2021/22 adidas replica kits are available both in store and online!
If you're headed to the Superstore before kick-off, keep an eye out for Cardiff City FC Foundation's 'Tap to Donate' machines dotted near the tills.
By donating, you'll be supporting children, young people and families across South Wales achieve their full potential through the Foundation's projects and programmes.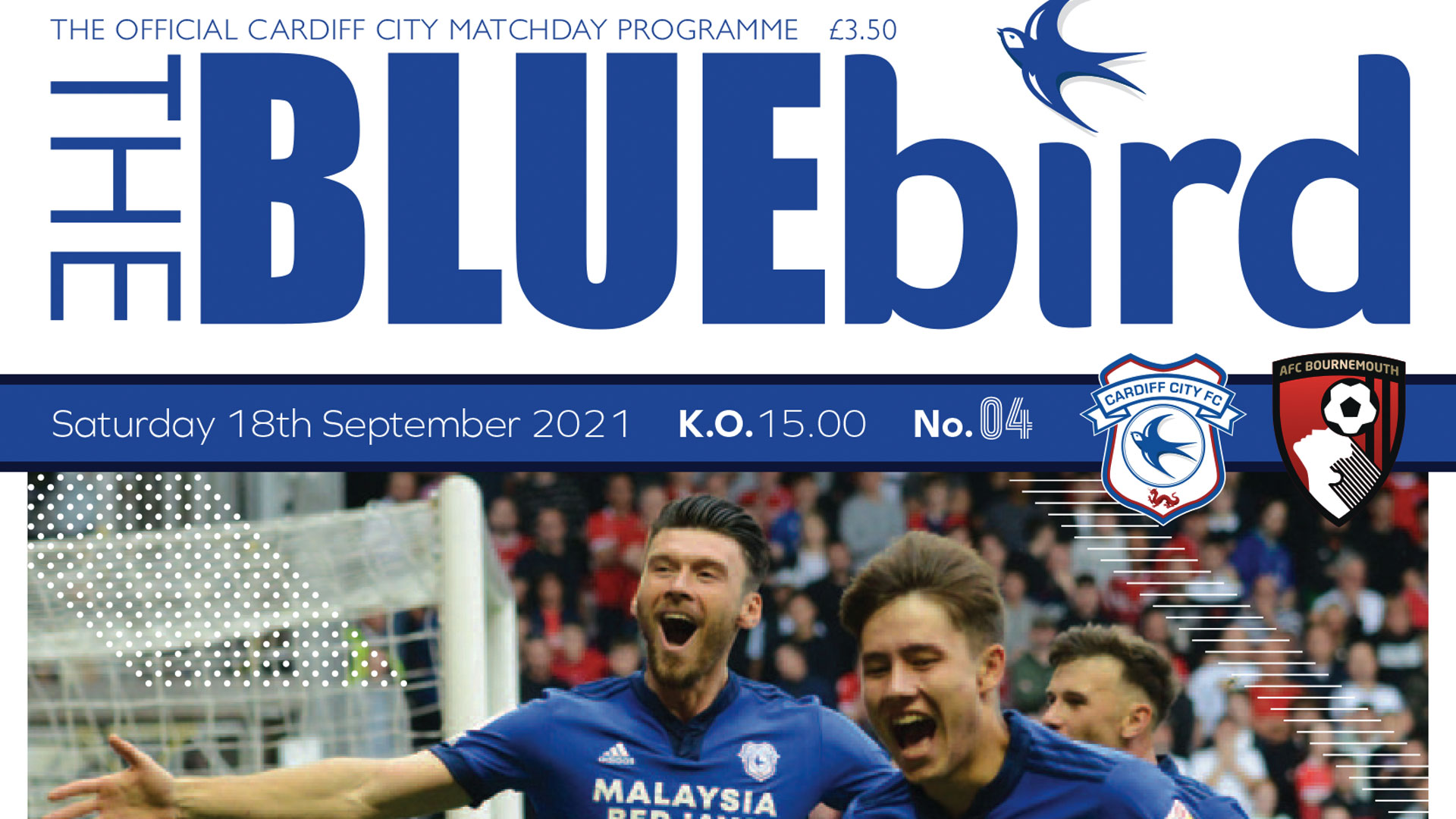 Saturday's edition of The Bluebird features an exclusive feature interview with City's own Rubin Colwill!
Physical copies of The Bluebird will be available to purchase for £3.50 from selected programme booths and retail departments around CCS.
To pay with cash, please visit the programme booth located between Gates 3 & 4 (Canton Stand). All other programme booths will be cashless.
What's more, included alongside every copy of The Bluebird sold at CCS will be a poster of our 2021/22 official team photo! Click here for more information.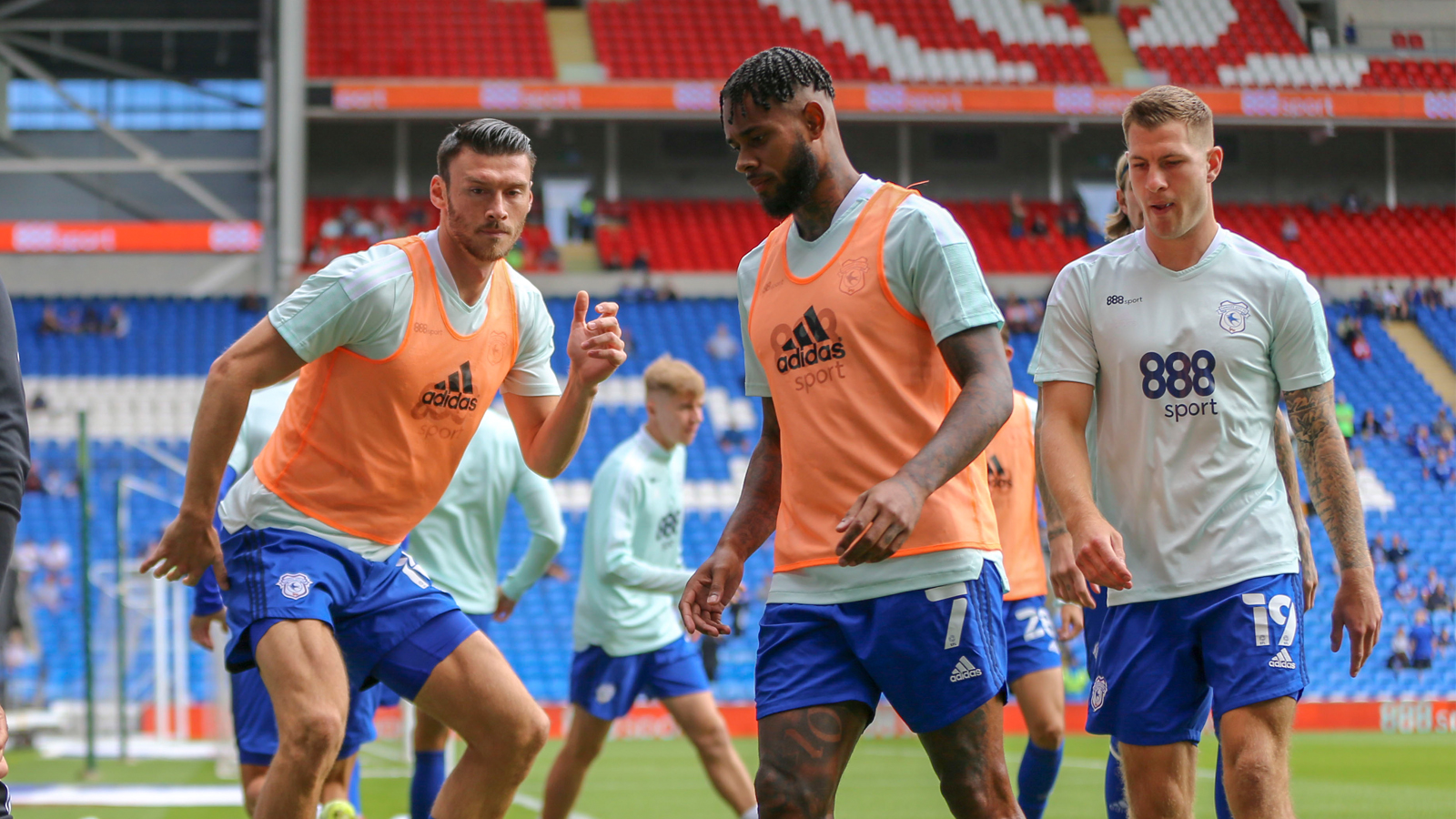 Ahead of Kick-Off
Once inside CCS, you will be able to purchase food and drink from the stadium kiosks located around the concourses at CCS. Whilst using these facilities, as well as the toilets, please be aware that Cardiff City FC requires face masks to be worn while entering the stadium and queuing at food and beverage kiosks and toilets. Click here to read the Supporter Code of Conduct for the 2021/22 Season.
Please note: Payments at kiosks around CCS will be cashless throughout the season.
Following a change to policy, E-cigarettes/vaporisers are no longer permitted to be used in the seating bowl at CCS. Supporters who wish to use these devices are welcome to leave the ground at half-time to do so.
Audio Description Commentary Service
Cardiff City Football Club is delighted to continue the audio description commentary service at Cardiff City Stadium to promote access for all football fans this season. The service, provided by Alan March Sport Ltd, will be available at all future home fixtures also.
The free to use service for blind and vision impaired spectators will be available to both home and visiting fans, with our team of trained audio describers keeping up with play to the second to ensure listeners know exactly where the ball is and what is happening on the pitch.
To register your interest and book a receiver, email ben.jones@cardiffcityfc.co.uk ahead of Saturday's match. Click here for more information.
Half-Time Supporter Giveaway
At half-time on matchdays this season at CCS, our Half Time Supporter Giveaway offers three lucky Season Ticket holders the opportunity to be selected at random as a recipient of one of our fantastic prizes. Winners could leave with an official Cardiff City 2021/22 home shirt signed by every first team player! Three prizes are up for grabs each match for our Season Ticket holders, so keep your eyes peeled and ears sharp at half-time on Saturday afternoon!
Prizes are available for collection from the Cardiff City Superstore up to 30 minutes after the full time whistle. Just provide your name and seat number to claim your winnings. Good luck, Bluebirds!
USW Stand | Gavin Thomas Performs!
Gavin Thomas is a loyal City fan - and is warming up the USW Stand on Saturday afternoon! 
Returning to the stage ahead of kick-off having previously played in August, Gavin is once again looking forward to getting the pre-match crowds warmed up on Saturday!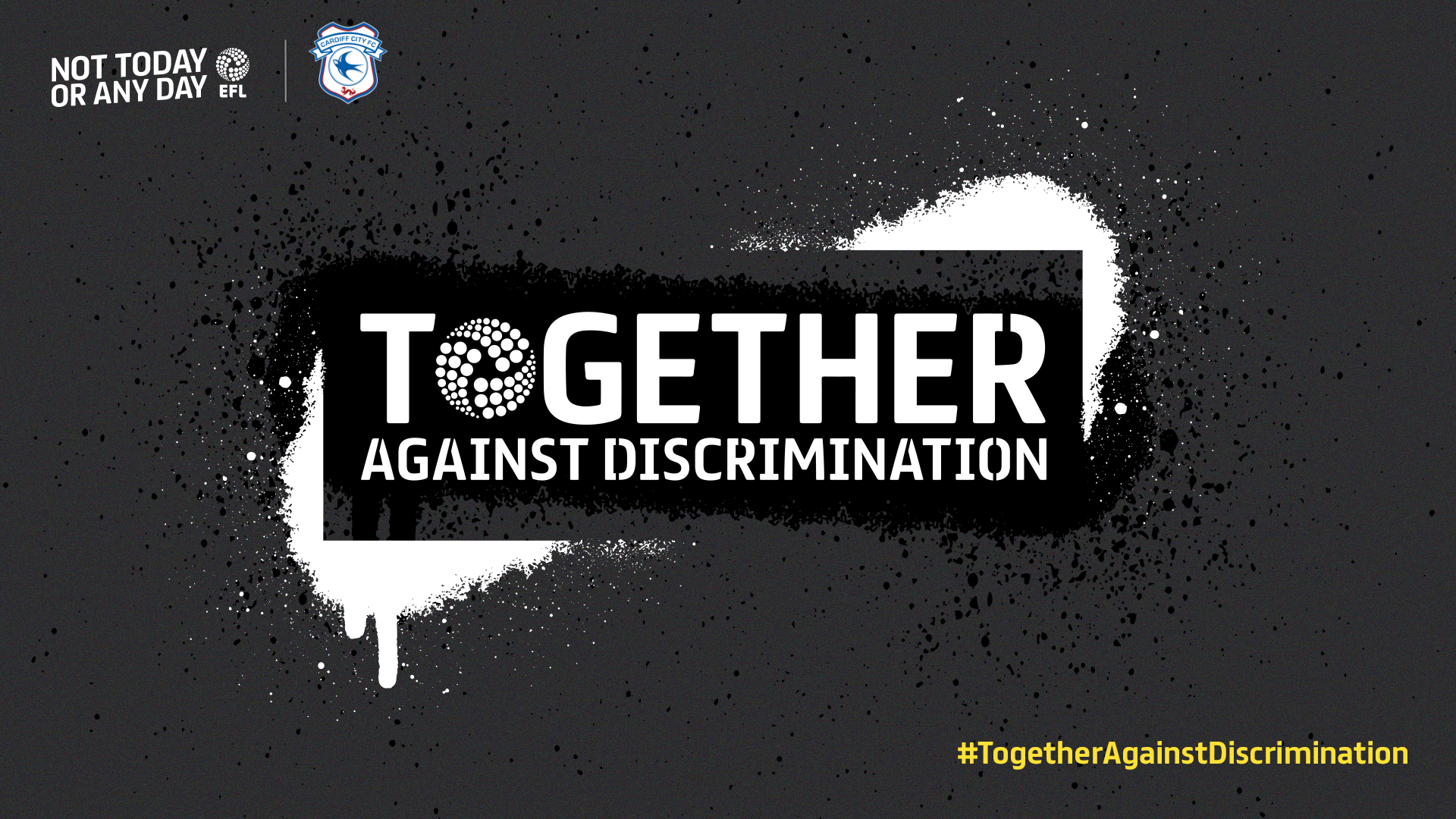 Together Against Discrimination
Football is for everyone. We might support different teams, but football unites and inspires us.
It is a game with many opinions. But there is one on which we should all agree.
Racism and discrimination is not welcome in our game. So if you hear it, report it - whether in the street, at Cardiff City Stadium or online.
And when you see players taking the knee ahead of the game as a simple and peaceful act of protest this season, please respect their choice.
Because we are all Together Against Discrimination.