Women | City test themselves in pre-season battles
Women
24th August
The Bluebirds completed their pre-season fixtures on Tuesday evening with an entertaining 2-2 draw against a Bristol City Women's XI.
City came in at the interval two-goals behind against their professional opponents, but the Bluebirds fought back with goals from a trialist and a stunner from Phoebie Poole.
Head coach Iain Darbyshire said after the match: "It was a really good game. They were fantastic and had some really good young players. I think they were girls that will be pushing towards their first team.
"Fair play to our players for matching that level. I was really impressed with how fit we were considering we played a game just two days ago. We had a few players unavailable and the girls showed real desire, determination and great fitness to compete against a professional side. Our squad played at a really high level and it was another big positive going into the new season."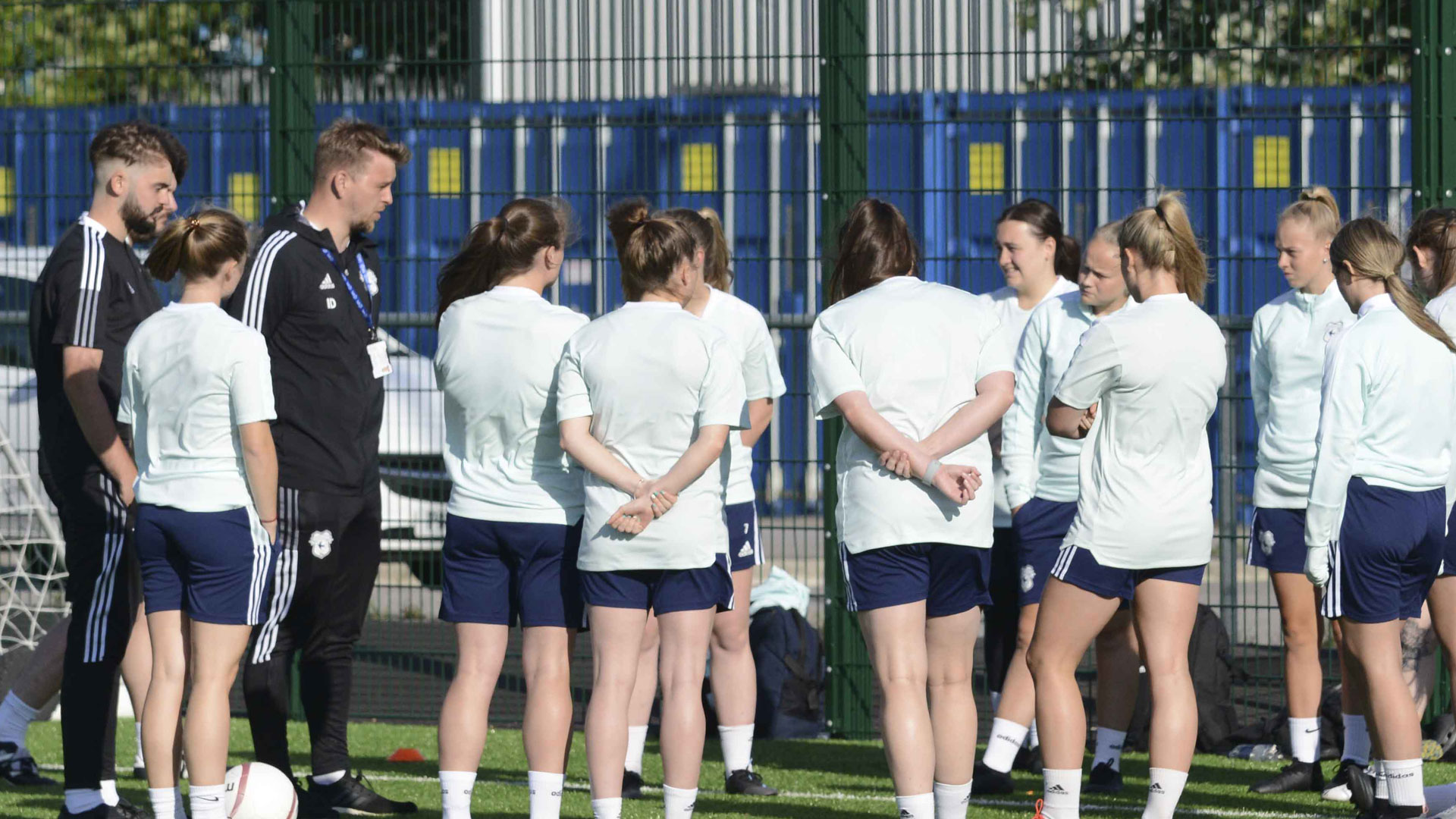 The aforementioned match two days before saw City compete against Adran Premier rivals Cardiff Met on Sunday afternoon. While Met won the friendly by a single goal, it was a competitive encounter, with more important minutes completed for City's squad.
"For 60 minutes we played some really fantastic football at Met, and then we mixed it up, as you do during pre-season," said Iain. "We played well after that too though. We had plenty of chances. This is what we want. We've played some really high-class opposition in pre-season.
"We wanted it to be difficult. We wanted intensity. We wanted the girls to be pushed like they never have been before and you're going to get that playing against top-class teams. The girls could see all the efforts they've put in were working. There is a real togetherness in our squad. That's what we want. Our players are fighting for each other every week. We've created a good culture during this pre-season. It's been our first one for a while with the pandemic. We're really looking forward to opening day now at Port Talbot away."
The Bluebirds open their league campaign at Victoria Road on September 5th. Iain concluded: "It's always a difficult game at Port Talbot. They're well organised and they've got some good footballers. They'll scrap and fight for every ball. We know we'll need to be at the top of our game on that day. Looking at what we've done in pre-season, I think we've shown real commitment, and that's what will be needed in these games."